It's a downturn Jim, but not as IP owners know it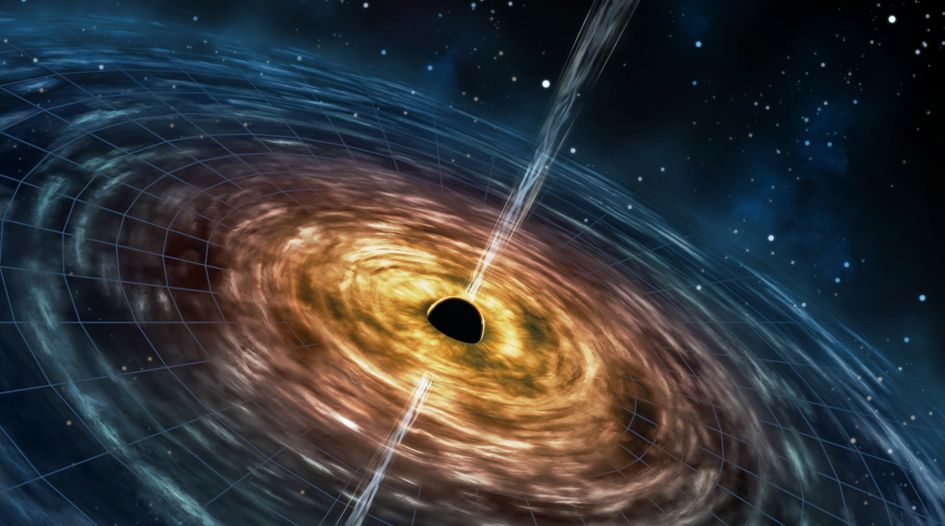 As the global economic picture continues to get gloomier, some in the IP industry like to reassure themselves that, typically, patents prove their worth during or in the aftermath of a downturn. That's particularly true if you're in the business of monetising them. Times of crisis tend to encourage patent owners, investors, their advisers and other intermediaries to, well, boldly go where they haven't gone before.
Consider, for instance, the two most recent economic shocks. The years following the bursting of the dotcom bubble gave us the modern NPE industry, while the Great Recession following the banking crash, coupled with the advent of the smartphone industry, gave us the sky-high bids of the Nortel auction and a rush of patents onto the secondary market.
Much of that flood comprised assets sold by large operating companies and, as in-house teams are now likely to come under greater budget pressures, the smart money seems to be on a stream of assets once again becoming available at cut-price rates.
But it may not be as straightforward as that. Think about how today's market looks compared to the darkest days of 2008 and 2009. The pace of change has been staggering.
In the US alone over the last 12 years, stakeholders have had to cope with four case-law defining 101 decisions from the Supreme Court in Bilski, Mayo, Myriad and Alice. Not content with patentable subject matter, America's highest court has also stepped in to rewrite the law on venue and tweak the ground rules on attorney fees, among other matters.
The America Invents Act has given us us the Patent Trial and Appeal Board, and a rocket fuelled industry for challenging patents. A litigation equation which once pivoted around infringement has now become dominated by validity and the patent vaporising black hole that is the concept of an "abstract idea".
Twelve years ago the litigation finance industry was in its infancy, now we have a mature sector that is awash with cash and increasingly interested in backing patent fights.
What's more, there has been a flood of capital and technical savvy into the data analytics industry, handing IP owners a far greater suite of more sophisticated products with which to perform a range of tasks from simple portfolio management to more complex valuations.     
That's enough change to last a lifetime and we haven't even talked yet about Europe's increasing pull as a litigation venue and, in particular, the rise of China as a market-defining force in the global IP system.
While China's ascent seemed almost inevitable in 2008, the speed with which it has put in place a world class patent system has still been staggering. Just to pick out two of the biggest developments: the country now boasts a legion of increasingly sophisticated domestic patent owners, as well as a specialist court system that has prompted a number of overseas rights owners  to bring infringement cases in a jurisdiction they had long eschewed.
Could you have predicted 12 years ago that in a multi-billion-dollar licensing fight with Apple, Qualcomm would have won headlines around the world for landing an injunction from a relatively obscure Chinese court?
Yes, IP has a track record of doing well in a downturn but the global patent market now looks totally different to the one that confronted rights owners in 2008/9. So, what does all of this mean in practical terms? I don't have enough space to go into all the possible ramifications (and my prediction-making ability could hardly be described as other-worldly), but a few things stand out.   
First off, in the short term, it's probably going to be tough for some licensors, particularly those at the smaller, more thinly capitalised end of the spectrum. For recalcitrant licensees the current crisis has, to put it bluntly, become the ultimate hold-out excuse.
Time to money, in other words, will get longer for some. This may also not be helped by court systems which have adapted commendably to the problems posed by the pandemic, but whose solutions - understandable as they are - will almost certainly lead to some cases, at least, being slowed down.
For those licensors, particularly smaller NPEs, that find their coffers running low, there is always the option of tapping into the plentiful supply of capital currently in the hands of litigation financiers. This is going to be litigation finance's downturn, opening up an even broader range of cases to back.
For corporate rights owners, particularly for the vast majority that operate as cost centres, any further cuts to IP budgets will accelerate the trend of focusing portfolios on fewer, higher quality assets. Many will let grants lapse rather than bear the costs of maintenance fees, while others will no doubt look to sell assets on the secondary market.
Identifying the real value in a portfolio has become far easier thanks to the revolution in analytics. This means rights owners can more easily determine which assets to let lapse or to put up for sale. And on the buyside, thanks to those advances in data analysis, operating companies, NPEs and other investors are now able to assess far more quickly which parts of a portfolio they really need.
That's one of the reasons why a big Nortel-style auction is probably not on the cards this time around even if a big player goes bust. After all, why pursue a deal for thousands of assets when you can target the few hundred that you really need that are most likely to stand up to the inevitable validity challenges?
So, those are a few trends to keep an eye on and no doubt more will emerge as the full extent of this crisis becomes clear. In a radically different patent world, what comes next is in many ways a journey into the unknown.