Israel's innovation story is extraordinary, but just assuming it will continue would be a big mistake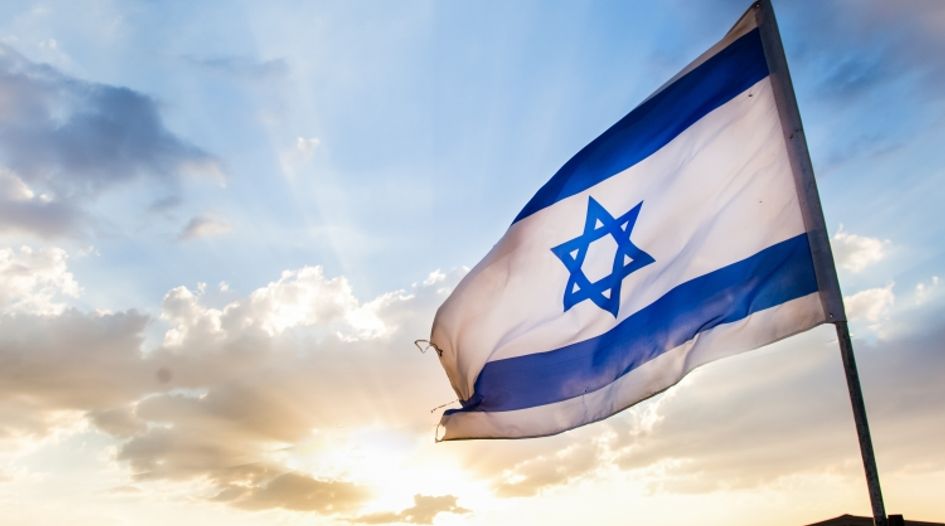 Some statistics for you:
Israel has a population of 8.5 million

Israel spends 4.8% of its GDP on civilian R&D – the highest of any OECD country

Israel is top ranked globally for employees working in R&D – 140 per 10,000 of the population (the US is second with 85 per 10,000)

There is one start-up for every 1,200 people in Israel

Nine of the world's 10 biggest companies have R&D facilities in Israel, as do dozens of other multinationals.

Only the US and China have more NASDAQ-listed companies than Israel

Just under 45% of all Israeli exports are in the high-tech sector

Israel ranks number one in terms of VC investment per capita

Only Japan among non-European countries has a higher patent applications per million of population rate at the EPO than Israel (172 to 167)

Only Taiwan and Japan file more patents per million of population at the USPTO than Israel

Israel ranks 15th in the world in PCT filings
These are all extraordinary numbers; but they will come as no surprise to many of you reading this. After all, Israel has been known as the Start Up Nation and a global hub of innovation for many years now. But it is only by visiting the country - as I did last week for AIPPI Israel's 3rd International Convention on the Economy of Innovation – that you begin to realise just how ingrained innovation and entrepreneurialism are there, or understand how it happened.
Put simply, start with a culture that puts a premium on scholarship and debate, and then throw in hundreds' years of oppression and persecution. Once you have done that add mass migration to a land with few natural resources, surrounded by the sea on one side and enemies who wished for nothing but your destruction on all the others. It's a recipe that creates very strong incentives to develop solutions and to see the world in ways that others do not – two vital starting points for innovative activity.
But these were not enough to get Israel to the point it is now. Instead, to properly understand its current position you also have to factor in a perfect storm which brewed up in the mid-1990s. First of all, there was hope of a peace deal with the Palestinians that might bring an end to decades of conflict; that was followed by reductions in military spending which saw hundreds of engineers and scientists employed in the defence industry made redundant; all of which came at about the same time that one million Jews arrived in Israel from the former Soviet Union, many of them with high-level scientific and engineering qualifications.
Suddenly, there were large numbers of technically gifted, hugely experienced R&D professionals all looking for opportunities and essentially having to make them for themselves. What followed was an explosion of activity, the results of which Israel is enjoying today.
At the AIPPI event everyone was talking about Israel's special innovation DNA. It's something that leads many to come to the country to learn the secrets of it success. Mostly, however, they go away realising that for any number of reasons Israel's path to innovation success is very difficult to replicate: it's hard to recreate imperatives born out of oppression, a never-ending fight for survival and mass emigration, without experiencing them first hand over a sustained period of time. However, it is possible to look at how the Israeli state has sought to foster what has developed and helped it to grow through the provision of public money for R&D, funding incubators, sharing risk capital and myriad other schemes.
Intellectual property is a part of that, too. Patents might not equate to innovation; but they certainly help to protect its results and create an environment within which investment and business decisions can be made with a level of confidence. They are also vital underpinnings for the kinds of goods and services that Israel exports – hence the country's EPO, USPTO and PCT numbers, of course. Perhaps more than almost anywhere else in the world, Israeli patent professionals are absolutely integral to their country's ongoing economic success. That is quite a responsibility.
It would be wrong, though, for me to leave the impression that absolutely everything in Israel's innovation garden is rosy. On top of the eternal, existential geo-political challenges the country faces, there are specific ones relating to ensuring the continued supply of innovators. When it comes to education, for example, there are problems: public spending on schools is low and outcomes in the state sector are disappointing. This is especially so with regards to the periphery of the country and its minorities, in particular the 20% of the population that are Arab Moslems.
While reductions in military spending and the influx of Soviet Jews in the 1990s kickstarted Israel's innovation boom, they are not repeatable events and over time the people who were part of them are going to move out of the work environment. They will need to be replaced.
With the world becoming increasingly competitive, and more countries focusing on innovation and entrepreneurialism, these replacements will have to be large in number, highly skilled and deeply resourceful. What this means in practice is being able to draw from the widest talent pool possible. The task for Israel's leaders in business, education and government is to ensure that happens. At the moment, it does not seem to be. That could mean trouble for the Start Up Nation further down the line.