Countdown to IPBC Korea 2023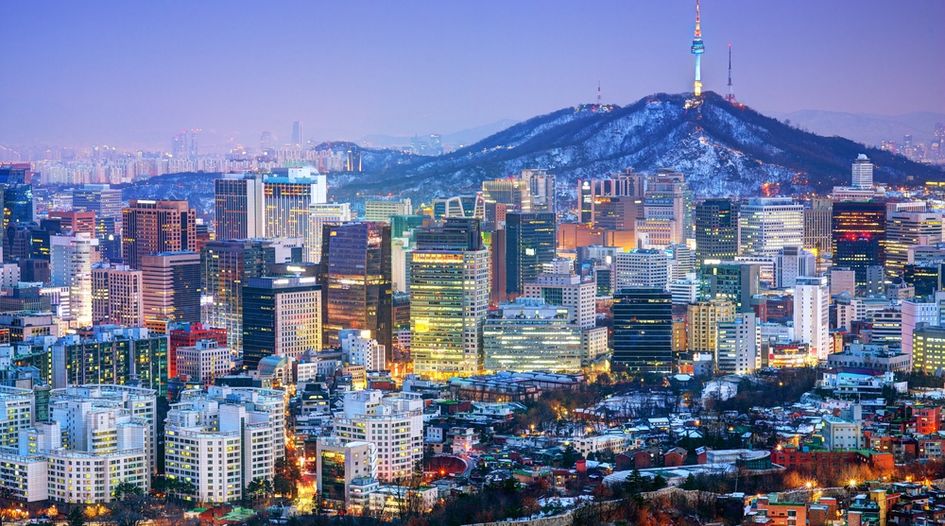 IPBC Korea will return one month from now, on 20 April, bringing both regional and international corporate IP leaders together at the five-star JW Marriott Hotel in Seoul to discuss key issues in intellectual property.
Against a backdrop of a change in KIPO leadership and with the European system facing a seismic shift, industry professionals will unpick policy and offer their insight into the latest strategic thinking in IP management. Sessions include a keynote by KIPO Vice Commissioner Dong-hoon Ryu and a panel on the imminent launch of the Unitary Patent and Unitary Patent Court and its impact on Korean IP owners.
Managing your IP and extracting value are under the microscope in sessions that will scrutinise how to choose the right valuation methodology and how to make the case for investment to your board – all important at a time of global economic uncertainty – while a panel on catching the next innovation wave will examine how to capitalise on emerging technologies and applications.
IPBC Korea 2023 provides a fully bilingual, agenda tackling IP policy developments, market trends, and commercial pressures affecting both Korean enterprises' overseas business and international corporations operating in Korea. The full agenda is available here.
The confirmed speakers are:
Jang Sik Choi, Director - ETRI
David Chun, Intellectual Property Litigation partner - Ropes & Gray
Wanxing Eugene Ho, Director of Intellectual Property and Research - Mengniu Dairy
Charles Suh, Partner - Finnegan, Henderson, Farabow, Garrett, & Dunner, LLP
Pio Suh, Managing Director - IPCom
Dong-hoon Ryu, Vice Commissioner - KIPO
Joo Sup Kim, R&D Lab / Advisor - LX Semicon
Michael H. Jones, Partner - Rothwell Figg
Ilsoo Kim, CEO - Wisdomain
Taekyu Han, Leader of Intellectual Property Department - THINKWARE Corporation
Jongsung Bae, Chief University-industry Collaboration Professor- KAIST
Jinhyun Kim, Vice President - LG Innotek
Karl Renner, Principal - Fish & Richardson
Man-Gi Paik, Chairperson / Senior Patent Attorney - Presidential Council / Kim & Chang
Chinsu Lee, Head of IP Div., Senior Managing Director - Hurom Co. Ltd
K Jun Kim, Board member - KAIST Ventures Investment
Tomoko Noguchi, Director – Nokia
Join your peers as we explore the opportunities and risks facing IP owners in today's fast-paced business world. Register here.