IPBC Global 2022 – the view from 3M and Uber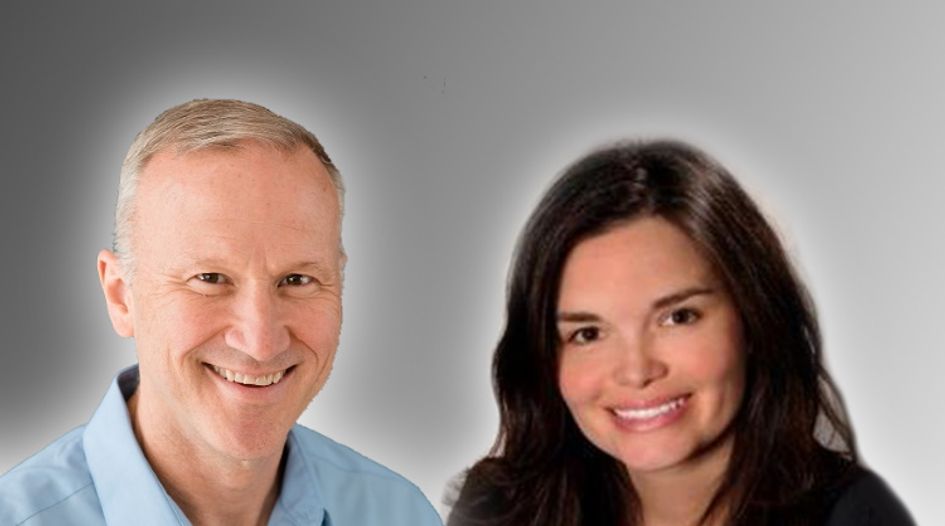 It's just a few weeks until IPBC Global 2022 gets underway at the Marriott Marquis in Chicago. From 12 to 14 June, hundreds of IP leaders from multiple industries and jurisdictions will come together to discuss key issues around IP value creation, in all its forms.
We talked to two of the top tier speakers lined up to share their knowledge during the three days the event takes place: Sandra Nowak, assistant chief IP counsel at 3M; and Kurt Brasch, Uber's director of patent transactions. We asked them about some of the industry trends they are keeping a close eye on, the sessions they are speaking in and what they hope to get from IPBC Global 2022.
Here's what they had to say.  
What are the top three IP trends you are watching closely and why?
Kurt Brasch (KB): Kathi Vidal's first six months in office.  There is a lot of pressure on her and a lot of questions around Fintiv, PTAB direction and patent quality initiatives, just to name a few.  I'm very interested to see how she starts her tenure.
I am also keen to see how the Western District of Texas evolves as the volume of cases keeps increasing, as more go to trial and how those cases are decided.
The IP world has become very highly politicised.  In the tech community, the two sides in the argument are too polarised.  I believe that real innovation needs to be protected, but abusive licensing and litigation practices need to be stopped.  There are problems on both sides and a balanced system is better for everyone.  Working together is the only way we will achieve that, but right now, that does not seem likely.
Sandra Nowak (SN): Diversity and inclusion in the legal profession and specifically IP, where a STEM degree is often required.  Also, diversity and inclusion in the innovation ecosphere that IP serves.
Digital IP creation and protection, including AI use and protectability.
The ongoing impact of the global pandemic, including regionalisation rather than globalisation, remote work, and the great resignation and its impact on legal departments and law firms, as well as the provision of legal services.
Sandra, at IPBC Global 2022, you will be part of Sunday's Leadership Forum, discussing 'Future proofing IP value creation success'. Without giving too much away, can you provide a quick snapshot of what you expect you and your fellow panellists will be covering?
SN: The world is experiencing a global pandemic that has altered how, when and where we work.  This experience has caused us to fast forward years ahead in how we operate to create strong, strategic IP assets and effectively counsel our clients on IP risk. 
More than ever, the creation of a solid institutional base of knowledge and systems and processes that people consistently use is essential to creating strong IP assets under increased productivity, smaller budgets and a talent pool of employees that work asynchronously in varied locations and at varied times. 
We will discuss some of the benefits and challenges of this transition into the new normal.
Kurt, for you, it's Monday's 'Getting deals done' session. What do you think attendees will be able to take away from the session?
KB: My focus on closing deals is to take the emotion out of the discussion.  I want decisions to be made by both sides on the facts and not on anything else.  I will talk about how we do that at Uber.
One of the primary themes of IPBC Global 2022 is IP value creation. Kurt, when looking at this topic within Uber, what stands out?
KB: IP value creation at Uber is focused on making better products.  Our innovations are about bringing more value to our customers and making their lives easier and better.  We are very happy with our results.
Sandra, another IPBC theme is what 'world class' looks like. When you look at IP value creation within 3M, what stands out for you on this front?
SN: First and foremost, our amazing IP professionals at all levels from attorney to assistant are an incredibly talented group of individuals who are skilled at their jobs while being collaborative and creative.  Second, our culture of constant innovation and intentional inclusion.  And lastly, our first-class IP management systems and processes that enable our skilled professionals around the world to create strategic, valuable IP efficiently.
IPBC events bring together the world's IP elite, Sandra, but how do you see this year's discussions supporting you and others in becoming 'world-class'?
SN: During the last few years, we've all likely been more myopic than in the past because travel has been constrained.  An opportunity to hear from world-class thought leaders on the challenges they are facing, what has worked and not worked in facing those challenges, and what others see coming around the corner, is an invaluable opportunity to connect, grow and learn.  All while getting to be with people.  In person!
Kurt, your IP career has seen you involved in patent licensing and transactions and IP strategy at Motorola, Google and now Uber. What top-flight advice have you been given in your career that you would pass on to others?
KN: If you want to be happy in your career, your focus needs to be on what you are learning, what experience you are gaining and not on how much money you make or how great your title is.   If your satisfaction is tied to learning more, you maintain more control over what makes you happy.  The more you focus on material things, the less control you have.  And I've also found that when my focus was on doing the right thing, the money and titles followed.
And maybe the best advice I can give sounds obvious but isn't always so in practice.  Learn everything you can, but always focus your contributions on your best skills and experience, and allow your peers, subordinates and superiors to do the same.  Even though I'm not an attorney, I've tried to learn as much as I can about patents, about the law and about how courts operate.  But I don't try to replicate what attorneys do.  I try to supplement the process with my business skill to drive better outcomes for Uber.  I encourage brainstorming to change stale processes and improve the way our team operates.  And I rely on the brilliant attorneys that I work with to manage the legal strategy.
What top-flight advice have you been given in your career that you would pass on to others, Sandra?
SN: Play to your strengths and understand your opportunities for growth.  Work on both
A very limited number of delegate places for IPBC Global 2022 are still available.
If you would like to join Sandra, Kurt and more than 500 other top-level decision makers in Chicago between 12 and 14 June, you are strongly advised to act immediately by clicking here.
Note – these interviews were conducted separately via email and have been edited to run as one piece.