The world's IP elite descend on Boston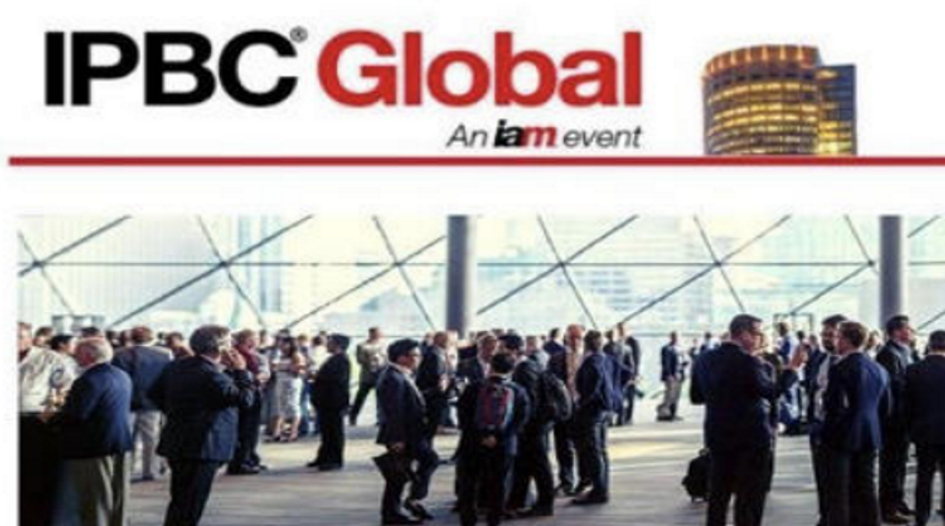 After months of preparation, we are under a day away from the start of IPBC Global 2019, which is taking in place at the Westin Waterfront in Boston from tomorrow (Sunday) until Tuesday evening. Most of the IAM crew has arrived, over 600 conference bags have been stuffed, the signage is being erected and the buzz is beginning to grow. When you go down to the hotel reception area, you can see a steady stream of delegates checking in – that's always when it really starts to hit that it's nearly time to rumble.
Every IPBC Global is an affair to remember, but Boston 2019 one looks like being one of the very best. We sold out on delegate places early last week, so around 650 people are set to attend over the coming three days. What is particularly satisfying is not only the range of countries with representation – 38 – but also the number of very different industries. Particularly gratifying is the upswing in senior figures from the life sciences industries who will be joining us. As technology convergence continues apace, more and more sectors are taking a closer look at issues around IP value creation and there is no better place than IPBC Global in which to do it.
But its not just diverse industries, we also have a wide range of perspectives on offer. Our delegate and speaker profiles include people working inside businesses whose main focus is on patent monetisation; we have others whose work concentrates on in-licensing. Then there are those who see patents mainly as defensive tools, alongside a growing group whose entire approach to value creation has changed fundamentally over recent years, so that patents may not even be the most important part of their strategies anymore. Alongside the in-house executives, there are private practice lawyers, senior leaders from NPEs, members of the investment community, intermediaries and brokers, academics, service providers and a few more besides. It's this mix of experiences and hinterlands that produces such great sessions and conversations at IPBC Global.
To get things underway tomorrow, we have two invitation -only events in the afternoon: the IP Hall of Fame lunch, in which this year's inductees into the IP Hall of Fame are honoured by a select group of previous inductees and IP Hall of Fame Academy members; and a special event focusing on how to get more women involved at the top level in IP deal-making. Then in the early evening, everyone comes together for the opening reception. We're hoping that delegates will be able to enjoy their drinks outside by the water of Boston Harbour, but the weather forecast is not entirely promising, so luckily we have a great indoor space for them as well.
Of course, throughout the three days of IPBC Global 2019 you can be sure that the IAM editorial team will be reporting on events. We'll be Tweeting using the #IPBCGlobal hashtag and providing daily summaries of all the big stories. It won't quite be as good as being here live, but it will be a very strong second best. Hold onto your hats. It's about to get busy in Boston.