IPBC Europe 2023 is heading to Paris with a stellar speaker line-up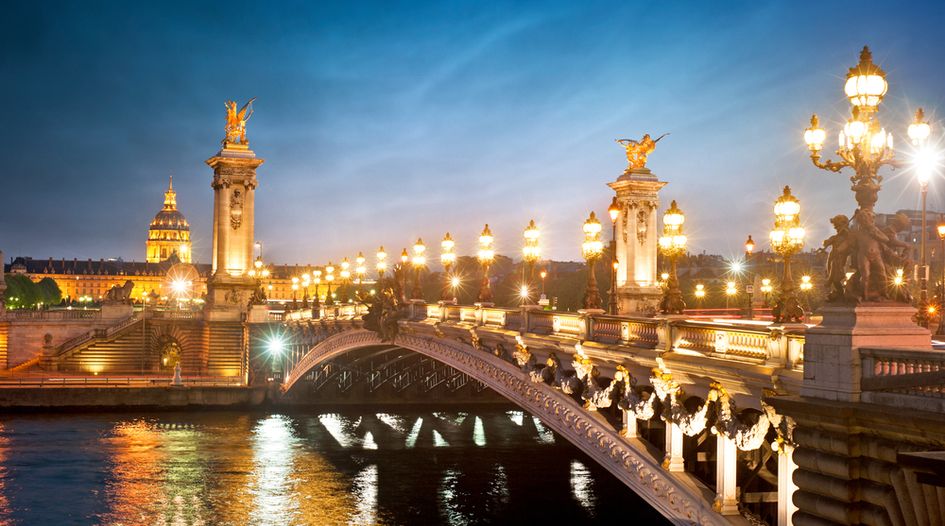 IPBC Europe 2023 is heading to the heart of Paris between 27 and 29 March, armed with a cutting-edge agenda and roster of industry leaders. Hosted by IAM, the event will delve into the European IP landscape and the key factors driving patent protection and monetisation strategies.
Taking place in the elegant surroundings of The Westin Paris – Vendôme, attendees will hear a keynote speech by Senior Vice President, Innovation Research at Orange, Jean Bolot, plus insights from a wide range of corporates including Dolby, Meta, Avanci, Ericsson, Sisvel, IBM and many more.
Our speakers will tackle a range of issues that are at the vanguard of the IP industry. In the face of increasing economic headwinds, learn how to make your CFO love patents via effective communication techniques, best approaches to ROI calculations and how to integrate business and patent strategies.
We'll be putting the Unified Patent Court under the microscope, examining the key developments you should be watching out for in year one and the impact of the unitary patent in a plenary session. We will also be hosting a masterclass on avoiding UPC disasters.
Trade secrets in an age of technological revolution, increasing patent revenue in new markets and Europe's litigation finance landscape are among the other topics on our packed agenda.
The speakers confirmed so far include:
Jean Bolot, Senior Vice President, Innovation Research, Orange
Peter Berg, Senior Vice President, IP, Infineon Technologies
Antje Brambrink, Counsel, Finnegan
Lyse Brillouet, Vice President, IP and Licensing, Orange
Terence Broderick, Senior Patent Attorney, Murgitroyd
Alexandra Brodie, Partner, Co-Chair of Global Tech, Gowling WLG
Craig Burnett, Director of Patent Licensing, Dolby
Ignacio de Castro, Director, IP Disputes and External Relations Division, WIPO Arbitration and Mediation Center
Megan Carpenter, Dean and Professor of Law, University of New Hampshire Franklin Pierce School of Law
Elvir Causevic, Co-Founder and Managing Director, Tech+IP Capital
Steve Chiang, Vice President, Chief IP Officer, RPX
Olivier Corticchiato, Head of Centre of Competence, Patent Oppositions, Nestlé
Peter Cowan, Chief Executive Officer, Intellectual Property Ontario
Cassandra Derham, Associate Director, IP, Head of Technical Intangibles, Amadeus
Yann Dietrich, Group Head of IP, Atos
Rachel Fetches, Partner, Head of Law, HGF
Laurie Fitzgerald, Senior Vice President, Avanci
Mattia Fogliacco, President, Sisvel International
Naoise Gaffney, Vice President, Head of IP, GH Research
Patrick Hofkens, Director of IPR Policy, Ericsson
Ton van Hoef, Senior Vice President, Chief IP Counsel, ASML
Jonas Lindgren, Director, Konsert Strategy & IP
Anne McAleer, IP and Innovation Manager, Paragraf
Guillaume Ménage, IP Director, Ledger
Ashley Moore, Principal, McKool Smith
Erik Oliver, Chief Operating Officer, Richardson Oliver Insights
Shayne O'Reilly, Head of Licensing and Open Source, Meta
Mathilde Rauline, Head of Greater Europe Patent Litigation, Sanofi
Silke Reinhold, General Manager Corporate IP, Volkswagen
Roberto Ribeiro, Partner, Daniel Law
Paul Riley, President, General Counsel, Patent Platform Services
William R. LaFontaine, General Manager, IP, IBM Corporation
Amy Salmela, Principal, Patterson Thuente IP
Pio Suh, Managing Director, IPCom
Corinna Sundermann, Senior Vice President IP, Fresenius Kabi
Ilija Pjanovic, Global Head of IP, Nexperia
Joseph Villella, Chief Licensing Officer, Longitude Licensing
Sam Williams, Head of IP, Siemens
Xiaowu 'Emil' Zhang, Director of the European IPR Department, Huawei
You can view the full agenda, and register for the event, here.