How IAM will bring together global IP leaders this September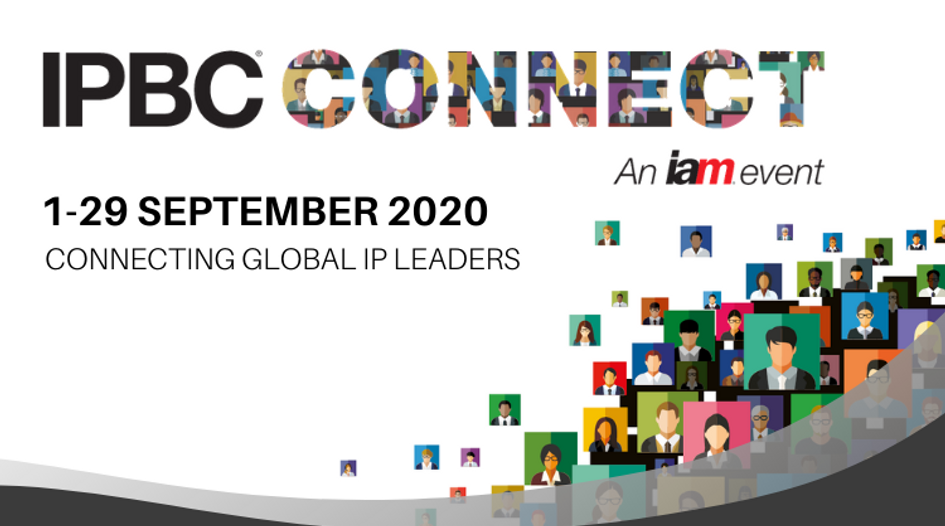 IAM is delighted to announce the launch of IPBC Connect, a month-long series of online events taking place throughout September, with timings to accommodate participants across the world.  
The continuing covid-19 pandemic has forced us to take the very difficult decision to cancel this year's IPBC Global, IPBC Asia and IPBC Europe. However, we are excited to be bringing in their place IPBC Connect, a ground-breaking digital concept designed to ensure the IPBC message of sustainable and strategic IP value creation continues to be heard worldwide.
In fact, we believe that this message has never been more important.
After all, IP will be at the heart of the global medical and economic recovery.
What is IPBC Connect?
Rather than following traditional online conference and webinar models, IPBC Connect is made up of a series of Hubs, each of which is based on the principles of high-quality content, connection and contribution.
Specifically designed for IP business leaders, the Hubs are interactive digital sessions, purpose-built to facilitate discussion, benchmarking and the sharing of best practice in key areas of strategic IP value creation.
Attendees can build their own IPBC Connect schedules and join the sessions most relevant to them. There are no lower or upper limits on the number they can choose. Sessions will take place at times that suit participants in Asia, Europe, Africa and the Americas.
Each day will last for a maximum of 90 minutes and will comprise a keynote address from a major IP figure followed by the Hubs, which will take a variety of forms, including masterclasses, solution rooms, open discussion forums and closed-door, invite-only boardrooms.
To ensure maximum interaction and discussion, active participation within individual Hubs will be limited.
Connect with like-minded IP experts and engage on topics including:
IP challenges in automotive, life sciences, semiconductors and open source
Diversity in IP
Creating an IP culture
Portfolio management and right-sizing
Proactive IP risk management
The future of FRAND
Hiring and nurturing talent
Litigation in Europe, the US and Asia
Deal-making amid disruption
Trade secrets strategy
AI and data
An Early Bird offer currently applies enabling free registration. However, this is on a limited, first-come, first-served, basis. Once quotas are hit, charges to attend IPBC Connect will begin to apply.
To find out more and to secure your place at IPBC Connect, visit Connect.IPBC.com