IP teams must be more proactive about communicating risk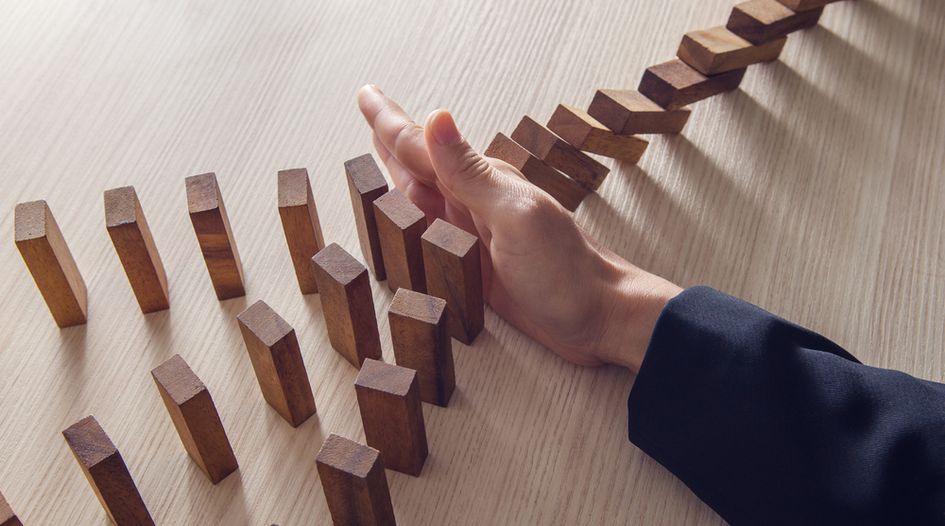 IP Risk Management will be the focus of an IAM/WTR joint event scheduled for 27 January 2022
Next year on 27 January, IAM and our sister title WTR will be presenting IP Risk Management 2022, a free-to-attend virtual event dedicated exclusively to proactively mitigating IP risk within the business.
Risk management is at the core of what most in-house legal departments do, but while it is a well-developed discipline in myriad corporate spheres, best practices for the field are underdeveloped in the realm of intellectual property. That, at least, was the finding of a survey conducted by Cipher in association with IAM and published last month.
The responses from over 100 IP professionals revealed some striking results. First, the risk of an adverse IP event is almost unavoidable for most businesses. Over 80% of IP executives said dealing with risk was likely within the next two years, while a full 40% described that eventuality as inevitable.
Yet there was a huge discrepancy between the ubiquitous nature of IP risks and patent departments' level of communication with top management.
The greatest share of IP professionals – over 50% – said they report on patent risk "only when there is a significant issue". It is not hard to see why a more proactive approach would have advantages. If top management only hears from the IP team about their risk management efforts when a big potential problem is on the horizon, then that is bound to shape the way they approach IP more generally, and probably not in a positive way.
In many cases, though, the barrier to greater communication is the fact that comprehensive risk management strategies are underdeveloped. After presenting the survey results, Nigel Swycher and Francesca Levoir of Cipher lay out a proposed risk matrix framework that is a good starting point for in-house departments. The entire article, available to IAM subscribers here, is well worth a read.
Further developing best practices in the area is the reason why we first ran this event in 2021. Of course, patent risks are just one part of the overall puzzle, which is why IAM has partnered with WTR on next month's event to look at these issues in a holistic way. A range of speakers have been confirmed, including both patent and brand-focused in-house counsel.
Topics on the agenda include identifying and evaluating risks, selecting mitigation strategies and, crucially, communicating the importance of IP risk management business-wide. The event is free to attend, and registration is open here.