Our IP personalities of 2018, part one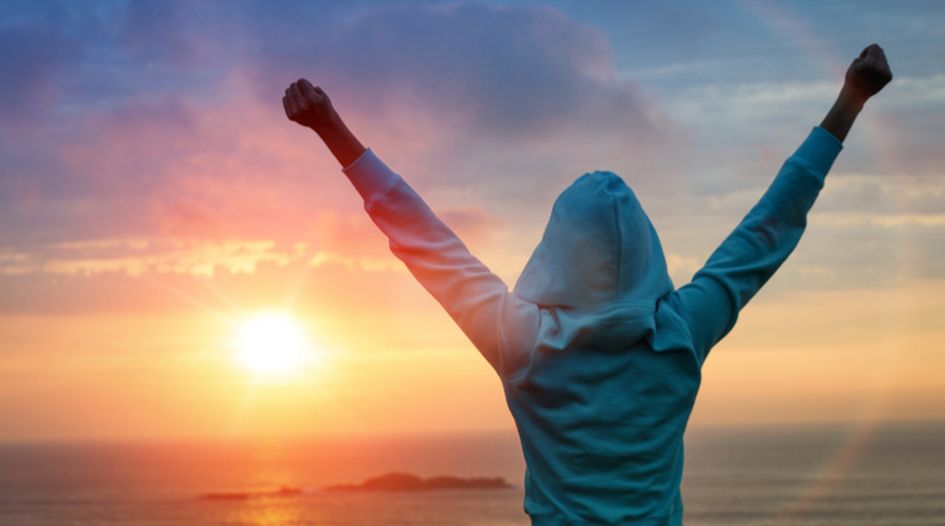 It's time for IAM to name its IP personalities of 2018. As ever, we have selected 10 people and entities who caught our eye during the year; and, to remind you, we define a 'personality' in broad terms: you do not have to be a human being or even a single identifiable organisation to qualify – it is all about who and what grabbed our attention.
With that in mind, here in alphabetical order are the first five on the list. We will publish the final five tomorrow.
Erich ANDERSEN
We have got used to Microsoft's innovative use of its patent portfolio to send a wider message to the world about its business; and throughout 2018 the company's IP group – under the leadership of senior VP Erich Andersen - continued to spread the word. In the early part of the year, Microsoft unveiled a new set of principles to govern its approach to co-created technology and IP. Among them were that its customers will own any patents and industrial design rights that result from shared innovation work, with Microsoft receiving a licence-back to the extent necessary to improve its operating platforms; while there was also a commitment, with customer permission, to making source code created in any shared innovation available to open source platforms that the customer is licensed to use. This was followed up in the autumn by the announcement that Microsoft had joined both the LOT Network and the Open Invention Network (OIN).  "We did the calculus and we thought about what we're giving up and what are we are getting, and in this context we determined that it was more valuable long term for Microsoft to grant a licence essentially to the world through the OIN and LOT commitments," Andersen explained. "Open source is mainstream and a lot of companies rely on it … But it's not confined to tech companies, these days banks, insurance companies, healthcare companies are increasingly driving services and value for their customers through the application of computer technology and hence they will have a reliance, increasingly, on Linux open source technology. As that develops you have to think about what it means in a non-aggression community with regards to the patents that may relate to those technologies." Patents acting as levers of brand power is something that Microsoft has increasingly focused on under Andersen's IP leadership. Expect more of the same in 2019.  
Broad Institute
In 2018, the Boston-based Broad Institute – formed in 2004 by Harvard and the Massachusetts Institute of Technology – cemented its place at the heart of the developing CRISPR landscape with a hugely important win at the Court of Appeals for the Federal Circuit. In September, the CAFC upheld a PTAB ruling that the claims of the Broad's core gene-editing patents do not interfere with those of an earlier University of California (UC) patent application, so consolidating the institute's position as a leader in the US CRISPR-Cas9 patent landscape. Had the court ruled the other way and cancelled the patents-in-suit, it could have left Broad with no exclusive rights to foundational CRISPR-Cas9 methods. Now, however, it is likely that future commercial use of the technology in eukaryotic cells will require patent licences from both the institute and UC. Court success does not get much bigger than that. However, it was not all plain sailing for Broad last year. In January, the European Patent Office revoked a key CRISPR Cas-9-related patent owned by the institute on procedural grounds relating to the validity of several priority rights on which the application's claim to novelty rested.
Chinese courts
Two major decisions issued by courts in China bookended last year and emphasised the growing importance of the jurisdiction in setting the global patent weather. In January 2018, the Shenzhen Intermediate People's Court issued the first Chinese injunction on the basis of an international SEP when it ruled in favour of Huawei in a case that the telecoms business had brought against Samsung. The court held that the Korean company had maliciously delayed licensing negotiations and was "at fault" during the talks that did occur. The court further found that the patent-in-suit was a 4G LTE SEP, and that Samsung had infringed it. As a result, the court granted an injunction and ordered Samsung to cease infringing activities. Underlining the significance of the case – and the principle it established – Samsung subsequently argued in a parallel suit in Northern California that were Huawei to enforce the injunction it would force it into a worldwide settlement of the dispute in advance of the US court reaching its own conclusions. It was an argument that the American judge accepted. Then last month it was announced that Qualcomm had been granted very rare preliminary injunctions against Apple by the Fuzhou Intermediate People's Court in which the iPhone giant was ordered "to cease infringing upon two Qualcomm patents through the unlicensed importation, sale and offers for sale in China of the iPhone 6S, iPhone 6S Plus, iPhone 7, iPhone 7 Plus, iPhone 8, iPhone 8 Plus and iPhone X". This was a major boost to the San Diego business after a difficult year. The fact that such injunctions are available in such an important market ensures that China will be at the heart of a multitude of global patent disputes in the coming years, especially so since the country's Beijing-based central IP appeals court – China's CAFC - opened for business on 1st January 2019.
Jason DING
China is more important to the global IP market than ever before and Huawei's Jason Ding is the highest-profile in-house IP executive based in the country. Operating out of Shenzhen,m he and his team manage a top quality portfolio, building it up internationally through acquisition and prosecution, and help to shape the licensing environment for 5G. All this is happening as the company faces growing trade war and hardware headwinds. With its SEP injunction against Samsung, Huawei has shown that it is willing to play hardball on the plaintiff side, while its suspension of royalty payments to Qualcomm as the chipmaker was already reeling from Apple's decision to do the same showed the workings of a team that is confident in its influence. It is also an active seller of patents – former Huawei assets have now shown up in US litigation against companies such as Microsoft and Samsung; and the company appears to have sold hundreds of Chinese patents to iPEL, a new US-based NPE that has said that it plans to focus on litigation in China. "We have a need to control costs, so we will divest a limited number of patents to others from time to time," Ding says by way of explaining such deals. With a thriving handset business and as one of the biggest single contributions to 5G standards, Huawei has a lot of credibility on both sides of the dealmaking table. Although other players have already set out their licensing plans for the roll-out, Ding has so far kept the market waiting - but expect an announcement some time early this year and do not be surprised if it the Chinese company's royalty rate is considerably lower than those announced by other major players in the field.
Mattia FOGLIACCO
Sisvel exemplifies a licensing-based company that is changing its model to adapt to market conditions. Since taking over as CEO in early 2017, Mattia Fogliacco has sought to streamline the Luxembourg-based firm's offerings, debuting a new mobile communications programme that combines patents relevant to multiple standards. In its WiFi pool, Sisvel has changed its model so that it has not just pool licensing rights but also bilateral licensing rights on behalf of all of its patent owners. This, it hopes, will help it to overcome some of the common delay tactics prevalent in the market. The overhaul to the WiFi programme was vindicated in a major way in June 2018 when Sisvel announced two parallel deals with Samsung Electronics: the Korean company agreed to a royalty-bearing licence to the WiFi portfolio and at the same time assigned a number of its own WiFi-related assets to a special purpose vehicle set up by Sisvel, which will take part in the WiFi programme going forward. Along with an earlier deal with LG Electronics, it marked a major milestone for the programme, which now has over 100 licensees. "We are a tough but competent player, with a strong portfolio of assets. When necessary we are not shy of litigating, but we can offer a lot more than that," Fogliacco stated just after the Samsung and LG deals were announced. "We are a one stop shop with technical depth, so it makes sense to work with us. We want to find new ways to clear the market by bringing together patent portfolios – and we think this kind of strategy will play a very important role, especially as we get closer to the to the roll-out of 5G."