IoT patent owners still hold the future in their own hands – but the clock is ticking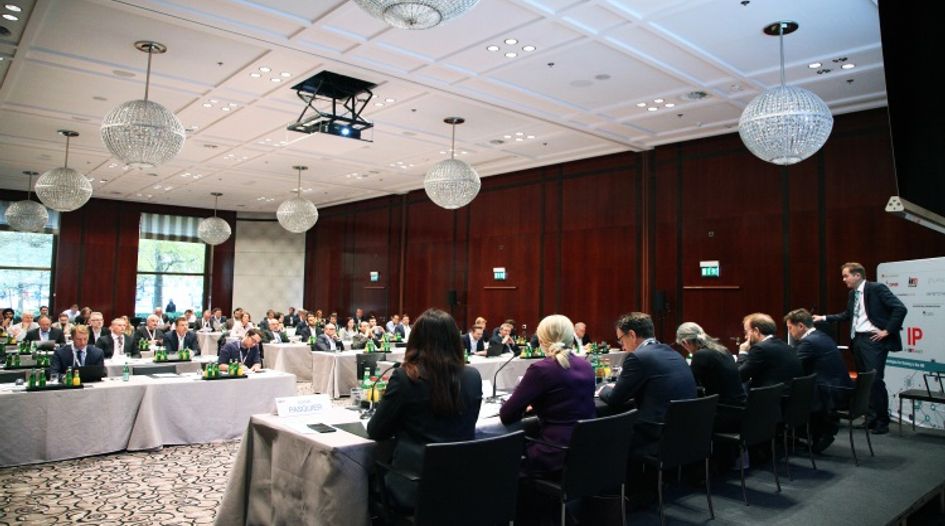 Anyone doubting the challenges that the Internet of Things is now posing for IP professionals – whether in-house, private practice or working in policy – should have been in Munich on Wednesday, 20th November. There, at the Charles Hotel, well over 100 delegates attended IAM's inaugural IoT IP conference. It was a huge success.
Sometimes at events, speakers can be reluctant to go beyond the company line and to get deep into a subject, while audience members dutifully listen but do not engage. On that Wednesday, though, delegates were not only treated to a wide range of in-depth panel sessions and fireside chats involving people with deep insights and a willingness to share, but themselves got involved in debates and asked probing questions throughout.
Among the wide range of subjects covered were: the Avanci patent pool and its impact on the auto industry; the patentability of inventions created by AI; how data is becoming a part of so many corporate IP briefs; SME engagement with the IP system; and monetisation strategies in the IoT age.
It became very clear that the IoT and the new business models it is enabling are forcing companies and individuals to rethink many old assumptions about how IP works. Nowhere was this more apparent than in the one-on-one interviews I did with Matthias Schneider, Audi's chief licensing officer, and Charles Clark, the director of IP at Centrica. 
Neither business can be described as small. Audi has a €34 billion market capitalisation, while Centrica (previously known as British Gas) is valued at around £4.8 billion. But according to Schneider and Clark, the rise of the IoT caught both companies by surprise. The two of them were clear that they owe their jobs, in part at least, to that fact.
Schneider explained that a few years ago Audi began to receive licensing demands relating to connectivity patents. It did not know how to respond to them. However, it had the wherewithal to understand that for solutions to be developed it needed to bring in the kind of deep dealmaking expertise that Schneider – a monetisation veteran at Siemens and other businesses – possesses.
For his part, Clark arrived at Centrica soon after a new CEO took over and appointed a chief technology officer tasked with developing the business beyond energy supply at a time when newly-introduced UK government pricing caps had caused alarm among investors. Clark was among the CTO's first hires after it became apparent that much of the future lay in the roll-out out of services based around connectivity but that there was no in-house patent expertise to help with the acquisitions and internal R&D strategy this would require.
Essentially, both men began their jobs from standing starts, but with high-level appreciation that things had to change. Connectivity was understood to be central to the futures of their companies, but neither business had the internal experience needed to craft IP strategies to enable it. What they did have, though, were the resources and the insight to take decisive action.
But here's the thing: most companies cannot react in the way that Audi and Centrica did. They lack the management experience and, crucially, the finances to do so. What we are going to see with IoT and IP, therefore, is a huge number of businesses facing the same issues as Audi and Centrica, but very, very few coming up with similar responses. That has significant implications for IoT IP owners knocking on doors looking to make deals.
Understandably, there was a lot of talk in Munich about the complexity of the issues that the IoT poses and the need for patient education. But for me, that is not enough. What the IoT needs are credible IP solutions. And they need to work for people who know next to nothing about IP.
If you are the CEO of an SME or a tech-based start-up, or even of a bigger company that has not really had to think too much about patents before, you are not going to care that the IoT IP landscape is complicated. Your only concern is that you may have to pay money you were not expecting to pay to put certain types of technology into your products - and that this may eat into your margins.
Should the IoT turn out to be as powerful a platform as so many expect, then there are going to be hundreds of thousands – even millions – more businesses across the world that will need patent licences than there will be businesses supplying them. That, of course, is what makes the IoT so exciting for licensors. But it also creates a policy imbalance. The potential licence buy-side is far, far bigger than the sell-side. That gives it immense clout.
If licensees do not feel that those asking them for royalties are being reasonable, it will not matter whether that is actually the case or not; the muscle will be there to force political intervention. The arguments that the relatively small band of innovators will make about rates having to reward and incentivise investment in R&D may make sense on an abstract level, but when set against arguments that a far larger cohort of businesses and consumers are being charged too much, the chances are that they will be ignored. Just ask Centrica and other energy companies about the politics of price caps in the UK.
The onus, therefore, is on IoT licensors to offer solutions that work for licensees. That will surely involve not just being smart on pricing but also on ease of delivery. Patent pools and other kinds of one-stop shop are almost certainly going to play a big role. However, they will need to evolve further so that negotiating times become far shorter or are even eliminated completely. Yes, it is very difficult to see how securing IoT freedom to operate might ever be as quick and simple as, say, buying a domain name, but that may be the level of expectation licensors will have to live with.
Without real creativity third parties will undoubtedly step in to impose outcomes that will not only harm licensors, but also – ultimately – everyone else, too. The good news is that there are a lot of very clever people in our market already thinking hard about this and beginning to develop possible ways forward: the deal around wi-fi patents done by Sisvel and RPX earlier this year might be one approach and structure worth exploring further, for example.
There is still time to keep the dull thud of the policy-makers out of the equation, but the clock is ticking. If complexity and education are the major themes at next year's IAM IoT IP conference, it may already be too late.