Top IP owners have pledged to boost inventor diversity, but more must follow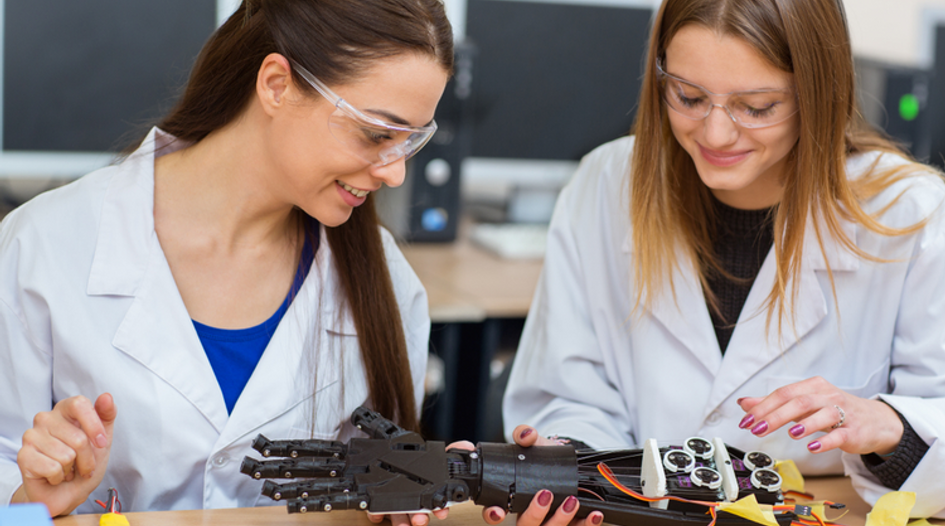 At an innovation diversity conference this week, dozens of tech businesses promised to track patenting performance among women and other under-represented inventor groups, and share the data. However, writes IAM deputy editor Angela Morris, this must only be the start
She was a mother.
She was also a product manager at Facebook Inc.
In fact, at the time, Deb Liu said she was the only product manager at the social media company who was also a mother.
Using her unique lens into how moms were using Facebook, Liu pitched a product that now has grown to a billion global users each month: Facebook Marketplace.
"I could see these people buying and selling, and I kept pitching the idea, and everyone was like, 'No one buys anything on Facebook'. I was like 'What are you talking about? I have bought dozens of things and I have sold dozens of things,'" said Liu, who now works as chief executive officer of Ancestry.com. "When you bring different voices to the table, when you bring people who are different, they will give you a different perspective on your business you never saw before, and that opens up new opportunities."
Liu's story of how an under-represented inventor can help a company find success launched the virtual Increasing Diversity in Innovation conference that took place this week. Organised by the US IP Alliance, the event saw IP-rich corporations such as AT&T, Cisco Systems, Facebook, Google, Uber, Lenovo, Microsoft and more come together to sign a diversity pledge.
Thirty signatories have promised to focus on an under-represented inventor group, launch programmes to address disparities in levels of patenting and track data to measure improvements. They will report back about how far patent filings by members of the inventor group have increased over the next three years.
There's a strong case for why companies should care about boosting the number of women and minority inventors who obtain patents. It's clear there's a real diversity problem among patentees.
For example, the low rate of women who appear on patents is depressing. Although women are 51% of the population, in 2019 they accounted for just 12.8% of US patentees, according to the Progress and Potential report published by the US Patent and Trademark Office in that year. A similar finding emerged in 2016 when the World Intellectual Property Organisation reported that in the international patent system, just 15% of patent holders were women.
"We have to be honest and be clear that this is not going to be a straight-line effort and it's going to take some time. Everything we do will not work," Suzanne Harrison, co-chair of the USIPA's diversity and inclusion committee along with Facebook IP head Allen Lo, told the event's delegates.
"We want to break this cone of silence. Companies need to start talking about this issue, particularly around innovation - that it's hard, and we are working on it, and we are going to solve it," she said.
The first step is collecting data about women inventors on patents.
Jeremiah Chan, Facebook's head of patents, licensing and open source, said that there's value in obtaining metrics. Without the numbers, a company can't identify a problem in representation and can't track whether a diversity effort is having an impact.
Facebook started by using publicly available algorithms that can assign a gender to a name on a patent, said Chan. The reports by WIPO and the USPTO used this gender-name method.
Sandra Nowak, associate chief IP counsel of 3M's health care business group, added: "It may not be all the numbers. It may not be 100% accurate, but it is going to show you where you are."
Samantha Hsu, senior IP counsel at Uber Technologies, said that Uber went about data collection differently.
After some initial pushback due to privacy and confidentiality concerns, the company's human resources department eventually supplied information on employee gender. The patent team then merged the information with inventor data in IPfolio, its patent management system.
Some companies have already discovered ways to tackle the problem and harvest more inventions by female innovators.
For example, companies like Electronic Arts, Western Digital and Facebook have published articles about women inventors who have patents on their internal intranet pages. This encourages other women innovators to see role models and aspire to follow the process to obtain IP.
Charu Kurani, associate general counsel for patents at Facebook, shared that a large patent-harvesting event where underrepresented inventors could pitch directly to company executives was poorly attended. However, the company saw an increase from 7% to 22% for female inventors who submitted invention disclosures after it ran small-group sessions using a particular brainstorming method called 6-3-5 brainwriting.
"I've seen some great feedback in some of the post-brainstorm interviews with the participants," Kurani said. "They said it made them comfortable with the patent process and they are not as hesitant to submit ideas."
Sabra Truesdale, associate general counsel for IP at Western Digital, said her company approached its dozen or more patent review committees to make sure that at least one woman was serving on each committee. Initially only 19% of the company's review committees had a female member, but now all of them have at least two women serving, she said.
Companies can gain - or lose - a lot of potential depending on how they handle inventions by women, according to Michelle Kiang, the managing partner of the venture capital firm Impact Science Ventures, who presented during another session.
"If you only have inventions or patents generated from a subset of your workforce, that means you are really missing a lot of opportunities to monetise and bring ideas generated from everybody," Kiang said. "This is a problem across the whole innovation system that we really need to solve and improve, because if you think about it, if we assume talent and great ideas are generated and distributed equally among genders, if you are underinvesting in half of the population, it just means you are missing so much great opportunity and great technology and science that you could bring to the world and really benefit society - and yourself financially."
As IAM's new deputy editor, who has covered the legal profession for the trade press for the past 10 years but has not been part of the IP community before, I am an outsider peering in for the first time.
To me, it seems a bit late to be waking up to gender disparities among patentees. After all, a large number of schools, universities and other educational organisations have been focused on attracting more girls to science, technology, engineering and maths for many years.
Such efforts are needed. Just one in four technical employees in major tech companies are women, according to a recent study by Statistica.
What's more, other professions took action long ago. Way back in 2003, for example, the National Football League launched The Rooney Rule to boost diversity among coaches. Perhaps closer to the patent community - which includes many attorneys - law firms in 2017 started to pledge improved lawyer diversity with The Mansfield Rule.
It was heartwarming to see so many IP executives speaking passionately about the moral and ethical reasons for - plus financial benefits of - giving all inventors, regardless of sex, race, ethnicity or other demographics, a level playing field to patent.
I hope the efforts pay off.
More companies should follow suit and sign the USIPA's diversity pledge.