Indonesia makes compulsory licensing easier as high-tech waits on key patent reform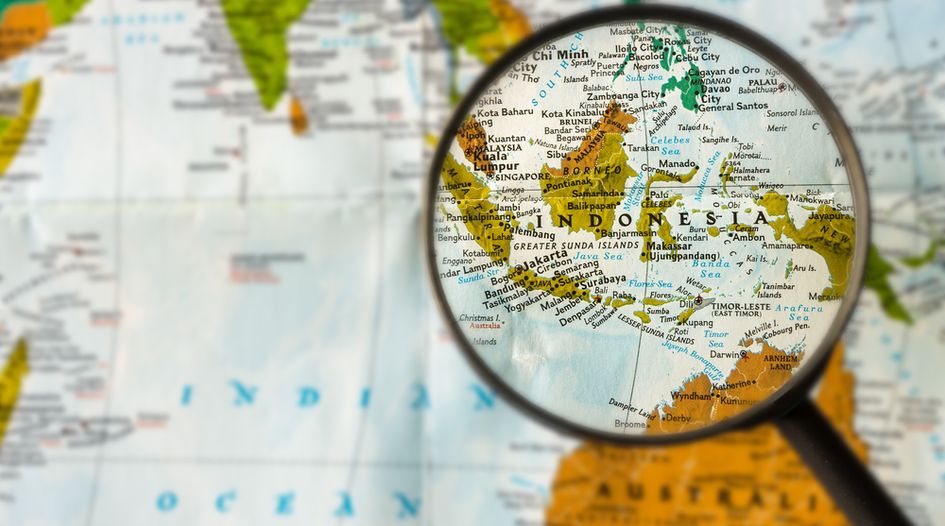 Indonesia's government has become the latest to beef up its compulsory licensing powers in reaction to the covid-19 pandemic. Regulatory changes made by Indonesia's executive branch signal the clearest intent among Asian economies to override patents if necessary to provide vaccines or treatments to the archipelago's 268 million residents.
Compulsory licences have long been a part of the risk landscape for foreign pharmaceutical companies doing business in Southeast Asia's biggest country. Most recently, the country's executive moved to bypass patent rights in seven HIV/AIDS and hepatitis B treatments. That followed similar orders in 2007 and 2004.
Indonesia had already reformed its compulsory licensing rules shortly before the outbreak of the covid-19 crisis. Rules set out in December 2019 left the door open for compulsory licensing initiated by either the government or third parties in cases where the implementation of a patent would be contrary to the public interest. At the time, Nick Redfearn of Rouse told IAM that the changes could make compulsory licensing decisions clearer and less arbitrary, adding more fairness and balance to the system.
Now, the rules have been updated for the second time in just six months. In a client note published last week, Wongrat Ratanaprayul and Melinda Ambrizal of Tilleke & Gibbins say the July decree expands the government's compulsory licensing powers and seems clearly designed to give decisionmakers a free hand in responding to the covid-19 situation.
The Indonesian government will now be able to infringe a patent, or authorise a third party to do so, in order to produce: "pharmaceutical and biotechnology products that are deemed expensive, or are necessary to overcome a disease that could cause a large number of deaths or significant disabilities in the short term and that constitutes a global public health emergency".
In addition to giving itself more options at the IP policy level, Indonesia's government is looking to make partnerships with potential vaccine producers. State-owned pharmaceutical firm PT Bio Farma says it is working with China's SinoVac – one of the companies taking a candidate into phase III human clinincal trials. Xi Jinping has indicated that a vaccine developed in China would be treated as a "global public good", though it is not clear what that would mean in practice.
According to Lisa Yong at Rouse, Indonesia's director of patents had previously sought to reassure IP stakeholders, saying in an April public notice that covid-19 related patents can be protected without harming the public interest, and that recognising investment in research remains important. But the government of President Joko Widodo clearly intends to keep all options at its disposal.
One thing which sets Indonesia apart from other IP markets is that pharmaceutical firms are not the only patent owners concerned about compulsory licensing. Indonesia has a requirement that granted patents be 'worked' in the country. Not manufacturing a product in Indonesia, or working the right in some other way, can be grounds for the issue of a compulsory licence.
The December provisions made clear that there could be a particular risk for high-tech firms such as semiconductor producers. The compulsory licensing rules, it clarified, could be applied to semiconductor technology in cases involving "The handling of unfair business competition practices".
In a surprise reversal, the Widodo government moved less than two months later to scrap the patent working requirement entirely – a big concession to foreign investors who have long criticised the regime. Even more promising, the measure was included in an omnibus jobs bill that was the centrepiece of the president's second-term agenda, seemingly setting the stage for much quicker implementation than any previous IP-specific reforms.
The virus outbreak, though, could slow approval of the 1,000+ page legislation that includes the end of the patent working regime. In the meantime, Redfearn says patent owners need to apply for waivers for patents which may be at risk of being lost to non-working.
So far the sweeping jobs bill has attracted plenty of controversy in debate, but the patent-related provisions have not gotten much mainstream attention. If the covid-19 situation produces a compulsory licence in Indonesia while the legislation is still being considered that could change. And it would not just be life sciences firms with a lot at stake.