In pushing back on "patent troll" narrative USPTO Director sets up clash with Silicon Valley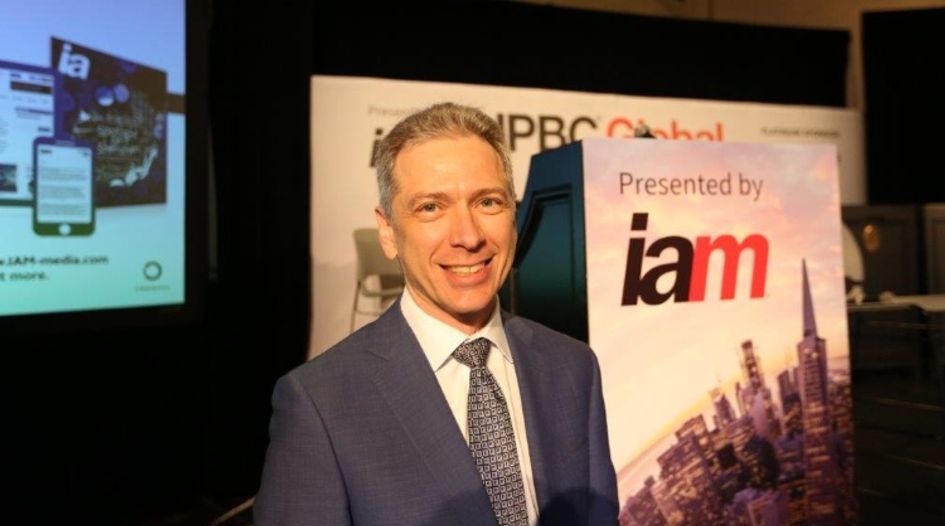 In a speech last night USPTO Director Andrei Iancu offered a sharp critique of the "patent troll" narrative that has dominated many of the policy discussions around America's IP system for more than a decade.
No other PTO director, while in office, has come close to so vehemently dismembering a term, the widespread use of which many in the patent community claim has led to a dangerous skewing of rights away from inventors. That will undoubtedly earn Iancu much praise, but his speech also puts him at odds with large parts of the high-tech community and a supporting cast of corporate America that has placed the damage that "patent trolls" pose to the innovation ecosystem at the centre of policy debates in recent years.
Speaking to the Eastern District of Texas Bar Association inaugural Texas dinner, Iancu was clear on what he saw as the damage that the "troll" narrative can have on innovators.
"As you all know, for many years now the dialogue surrounding IP has devolved into a discussion about – shall we say – scary monsters?," he stated. "You know the green creatures that dwell under bridges or lurk in the forests and are poised to terrorise anyone who dares take the risk of venturing out into the innovation ecosystem."
Iancu equated stories of trolls to classic fairy tales, specifically referencing Little Red Riding Hood, and then added: "What an odd message to deliver in America in particular, a country of risk-takers, entrepreneurs and inventors. An odd message indeed, especially given the success of the American patent system over time."
He claimed that pushing "troll" stories was particularly strange when,"they're being told to the people who have been responsible for the greatest advances in human history". He followed that by declaring that: "The narrative must change. And, at least as far as the USPTO is concerned, it has now changed."
As he has done in previous speeches, Iancu turned to stories of specific inventors, such as Bob Metcalf the inventor of the Ethernet and founder of 3Com Corporation, and spoke of the importance that Metcalf placed on IP protection. Scaring these inventors with "ugly monster stories", the USPTO director claimed, "drives towards policies that inhibit innovation".  That's particularly notable given the prominent role that individual inventors have traditionally played in American innovation and, as recent data has shown, the fact that a significant number have turned to litigation to assert their rights.  
In what was probably the most striking comment in a speech full of them Iancu said: "Remarkably, in what I believe amounts to Orwellian "doublespeak", those who've been advancing the patent troll narrative argue that they do so because they are actually pro-innovation. That by their highlighting, relentlessly, the dangers in the patent system, they actually encourage innovation. Right!"
There's no doubt that Iancu's speech puts him firmly on a collision course with large parts of the big-tech community. He said that he welcomed people's freedom to express their own point of view and to advocate for weakening the patent system, but he insisted that "they should be up front about it".
"Those who spend their time and money relentlessly preaching the dangers of monsters lurking under the innovation ecosystem, and who work exclusively to identify only faults in the system, are unconvincing when they argue that they are doing so for purposes of increasing innovation," Iancu said.
Picking up on an argument that many who have raised concerns about the damaging effects of the patent system's narrative, Iancu warned that by relentlessly targeting "trolls" and their "bad patents", IP stakeholders and policymakers have gone too far, leading to an over-correction. "This must now end, and we must restore balance to our system," he declared.  
The USPTO Director then delivered a forceful message to what he characterised as the troll "storytellers": "Scaring our inventors and our entrepreneurs is harmful. And scaring our government officials drives towards over-broad policies that, on balance, inhibit innovation." He called on the storytellers to work with the agency to find "narrowly tailored measures to eliminate only the faults in the system".
Iancu's comments were made just days after the USPTO's shift to using the Phillips claim construction standard in post-issuance reviews came in for some sharp criticism from United for Patent Reform, the advocacy organisation that includes some of the largest denizens of Silicon Valley among its members. The group's press release underlining its concerns with the shift was headlined: "USPTO weakens critical process for American businesses to fight abusive patent litigation."
The release went on to say: "By allowing trolls to preserve their low-quality patents, USPTO makes it easier for these bad actors to continue to harm the very companies we expect to serve as our economic engines."
The speech also comes just weeks after Microsoft announced its decision to join the LOT Network. In a blog post by the software company's IP head Erich Andersen the network was said to be "helping to lead the way toward addressing the patent troll problem, an issue that impacts businesses of all sizes". Emphasising how the company's interests in the area were increasingly overlapping with many of its tech peers, Andersen added that Microsoft is "aligning with other industry leaders on this topic and committing to do more in the future to address IP risk".
Andersen's comments, which highlight a profound shift in Microsoft's IP position over the last four years, shows that the "troll" narrative continues to resonate with many powerful players in the US. Shifting that mindset and building consensus in the IP community on some of the system's trickiest problems remains one of Iancu's greatest challenges.