Iancu on new USPTO licensing platform – "IP will play critically important role in fighting pandemic"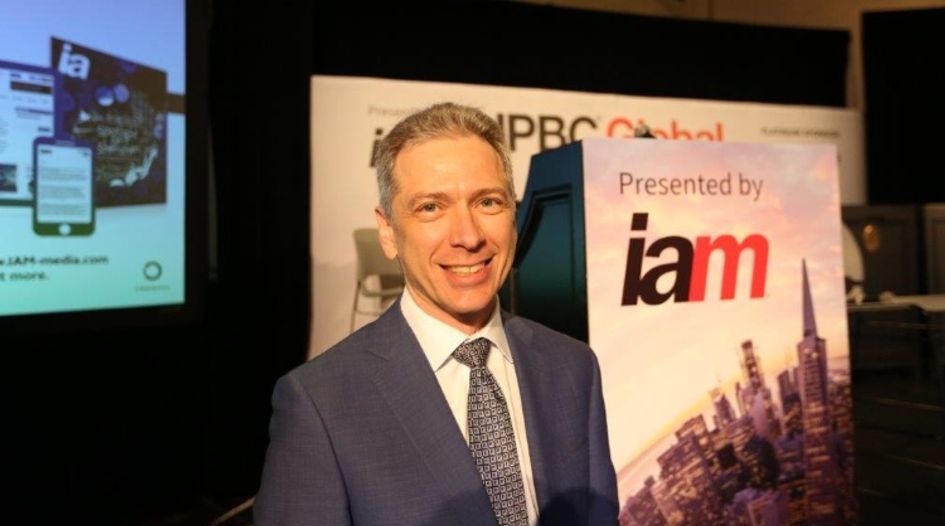 Like many parts of the US government, the USPTO has been looking at ways it can adapt in the current covid-19 pandemic to support applicants and all users of its services. Recently, for instance, it announced a new prioritised examination pilot programme for smaller applicants for covid-related treatments. As the agency's former commissioner for patents Bob Stoll wrote in a recent IAM article, many of those changes have met with approval from the stakeholder community.
One of the most interesting developments at the office came a few weeks ago with the launch of Patents 4 Partnerships, a new IP licensing marketplace for grants and applications related to the covid-19 fight. "Patents 4 Partnerships is a meeting place that enables patent owners who want to license their IP rights to connect with individuals and businesses who can turn those rights into solutions for our health and wellbeing," PTO Director Andrei Iancu commented in a statement about the initiative
The new platform has initially drawn its contents from a wide variety of sources, including universities and various federal agencies. Interestingly though, the USPTO's announcement also held out the possibility of it being used at some point in the future for other, non-covid-related technologies.
Were that to happen, it would see the agency become a more prominent middleman in the licensing market, giving some rights owners another option when it comes to finding a licensing partner. That may not appeal to the largest, most sophisticated players, but could prove particularly attractive to smaller operators who struggle to monetise their assets.
To get a little more detail on the initiative, Iancu agreed to answer some questions over email. Here's what he had to say:    
Why do this? Are there other licensing platforms you looked at?
Intellectual property will play a critically important role as we fight this pandemic. Inventions developed into commercial products and services can save lives and improve health, but some could be underdeveloped because, for example, the inventor, particularly an independent inventor or small business, lacks a commercial partner. We looked at a variety of licensing platforms and didn't see a platform that lists technologies available for licensing in one place.  There are excellent databases of technologies available for licensing which are specific to federal agencies, universities and the private sector, but nothing that collects information from all types of stakeholders.  
Before covid-19 hit had you been looking at rolling out a platform like this? 
We considered doing something like this in the past, but this presented an opportunity to accelerate deployment. The USPTO has had a programme where we have given notice of licensing opportunities through our Official Gazette (OG) Notices since the 1950s, but it is not nearly as versatile. The current situation highlighted the value of having an electronic, searchable and centralised repository of patents/published patent applications that their owners have voluntarily made available for licensing, in order to facilitate bringing inventions to the marketplace. 
If you were to make it available to non-covid patents, what might that look like? Are there other specific technology areas where this approach might work? 
This is a pilot programme. Based on the stakeholders' interest and engagement, in the future we will consider expanding this platform to include other technologies. For example, the USPTO has a Cancer Moonshot programme that might lend itself to this platform. Similarly, artificial intelligence (AI) innovation might also be an area to highlight on the platform.   
Beyond listing the assets, are there any ways you can help licensing deals get done?
The USPTO is looking into how we can also facilitate licensing by working with the Small Business Administration to support entrepreneurs and further supporting pro bono programmes to provide licensing assistance. Plus, of course, we focus on timely and high-quality examination in order to issue appropriately-scoped assets in the first place. Just last week, we announced a new programme for small businesses for expedited examination of covid-19 related patent applications.  With a faster determination of patentability, small businesses will then be better able to attract licensing partners and complete deals more quickly.