IAM's 2023 Asia IP Elite revealed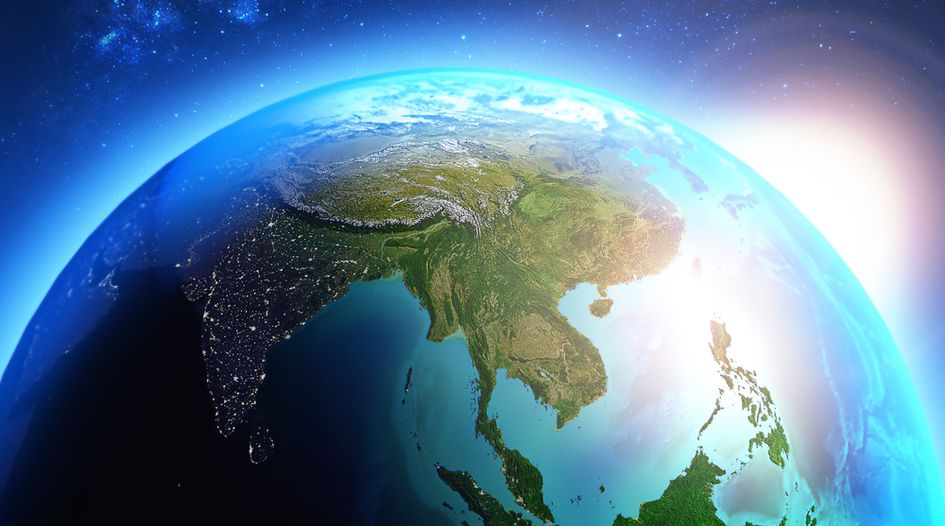 IAM's Asia IP Elite recognises the very best in business across the region in terms of IP strategy.
It features companies from a vast range of countries and comprises those with dedicated IP functions which have been actively involved in deals, disputes, or transactions, or which have taken innovative approaches to extracting value from IP.
This year, 88 entities from China, Japan, South Korea, India, Malaysia, Thailand, Taiwan, Australia, New Zealand, and Singapore are featured, with those in Japan continuing to dominate the list.
Japan
This year, IAM welcomes Asahi Kasei, Bridgestone, Daikin, Mitsubishi Heavy Industries and NTT to the Asia IP Elite, bringing the total number of Japanese companies to 23.
Asahi Kasei
Asahi Kasei is a multinational corporation based in Tokyo that mainly produces chemicals and other materials. It boasts a wide product portfolio in the healthcare, construction and automobile markets, too. The company held its first-ever IP strategy briefing in 2022, in which it announced the establishment of a dedicated IP department and the key ways in which it would leverage its IP to achieve business goals, including by granting an exclusive licence for a chronic pain drug candidate to Eli Lilly and Company and communicating with OEMs to further expand its mobility-related licensing business.
Bridgestone
Also based in Tokyo, Bridgestone is a multinational tire manufacturer with an in-house IP team headed up by Christophe Haegeman. In the face of the proliferation of IoT, his team works hard to protect the group's trade secrets and utilise its IP to keep up with the industry's shift to electric vehicles. The company currently has a total of 3,379 patent applications, which were predominantly filed in Japan, the US and the UK, in the markets for machines, transport and macromolecular chemistry and polymers.
Daikin
Abe Takeo directs Daikin's in-house IP team, which is headquartered in Osaka and which manages a portfolio of patents dedicated to improving technology in air conditioners, refrigerators and other cooling methods. In July 2022, the company released its 30 European patents for its more sustainable VRF technology, in an attempt to address issues related to climate change.
Mitsubishi Heavy Industries
The multinational engineering, electrical equipment and electronics corporation, based in Tokyo, has a strong focus on filing patents overseas, as the business seeks to grow its global footprint. Currently, most of its active patents are in Japan, but it is looking to increase the volume held in China, the UK, the US, France and Germany. So far, the company has seen successful year-on-year growth in this regard.
NTT
The Tokyo-based telecommunications company's IP team is led by Shun Sakai and maintains a portfolio of 1,204 active granted patents - most of which were filed in Japan, followed by the US and South Korea. They work hard to file over 10,000 patents a year, with a large focus on optical fiber manufacturing technology, MU-type optical connector technologies, optoelectronic integrated circuit technology, and planar lightwave circuit technology. The company's subsidiary NTT Docomo successfully renewed a global licensing deal with Xiaomi last October, allowing the latter to become the first Chinese company to have access to its portfolio of 5G assets.
Returning companies
Among those returning to the list successfully for another year in a row is Canon, which continues to be the country's top domestic patent filer – as well as among the operating companies that sued the most for patent infringement in the US between 2021 and 2022. Its IP chief Kenichi Nagasawa revealed to IAM recently that a decline in the number of patents in its legacy businesses, such as printers, cameras and medical equipment, prompted the company to direct its value creation efforts to emerging technologies.
A downward trend in traditional automanufacturing patents is also pushing Japanese car manufacturers to pivot to newer, emerging technologies, and for many, this also means signing up to patent pools. IP Elite members Toyota, Honda and Nissan all signed up for Avanci's 2G-4G SEP licensing platform for connected vehicles in late 2022, while Mitsubishi Electric was among the 20 licensors already signed up Sivel's Cellular IoT Patent Pool as it launched in November 2022.
Other Japanese players on the list include Casio, Denso, Fujifilm, Fujitsu, Hitachi, Kao, Kyocera, Maxell, NEC, NTT Docomo, Panasonic, Seiko Epson and Toshiba.
China
Chinese companies make up a solid 20% of the Asia IP Elite list for 2023, with 18 organisations being featured for another year in a row. Those include Alibaba, which continues to be a top contributor to the VVC standard after becoming one of the first businesses to sign up to Access Advance's VVC patent pool in early 2022, Ant Group which has begun to stake out a strong and early position in blockchain-based technologies, and Baidu and Huawei, which are both leading the metaverse patent race.
Top Chinese patent filer Huawei has been publicly active on several fronts this year – publishing its royalty rates, filing infringement complaints against Xiaomi in China and against Netgear before the new UPC, as well as making two major patent licensing agreements with Oppo and Samsung.
Xiaomi also features on the list, after it inked a 'unique' multi-lateral licensing deal with IP Bridge, Orange and Siemens in January, ending litigation that stretched back to 2018. Oppo and Vivo, both currently embroiled in global SEP disputes with Nokia, also made the cut. This year's remaining major players include Tencent, ZTE, ByteDance, TCL, BOE, BYD, CATL, CSOT, DJI, Lenovo and Midea.
India
The new additions of Lupin Pharmaceuticals and Sun Pharma bring the number of Indian companies on the list to a total of 12.
Lupin Pharmaceuticals
The IP team at Mumbai-based Lupin Pharmaceuticals, one of the globe's largest drugmakers by revenue, is headed up by Raghuram Amperayani. The company's portfolio boasts a generous number of patents, which have been predominantly filed in the US, and which have a strong focus on drugs that address unmet patient needs such as respiratory, diabetes and cardiovascular conditions in India, as well as hypertension and calcium blockers in the US. In a recent success for the company, the Indian Patent Office rejected US pharmaceutical giant Johnson & Johnson's request to extend its monopoly on manufacturing and selling Bedaquiline, a drug used to fight tuberculosis, in India, paving the way for it to produce and sell its own version at a lower cost.
Sun Pharmaceutical Industries
The world's fourth-largest generic drugs manufacturer, also based in Mumbai, has built a portfolio of patents focused on improving patient outcomes in the areas of dermatology, ophthalmology and oncology. Sun Pharmaceutical Industries' IP team is headed up by Taranpreet Singh Lamba, who works hard to maintain the business's leading position in the US market, by using innovative technology to address different dosage needs of patients, including tablets, capsules, injectables, inhalers, ointments, creams and liquids. The company inked a new licensing agreement with Italian drugmaker Philogen in May, allowing its under-development skin cancer drug to reach patients in Europe, Australia and New Zealand.
Returning companies
Top local filer Tata Consultancy Services remains on the Asia IP Elite list, alongside Indian multinational Infosys, which revealed to IAM last August that it would be shifting its focus to cloud computing, AI, the metaverse and cyber security as digital services made up 57% of its total revenue in 2021. Indian conglomerates Mahindra & Mahindra, one of the biggest private manufacturers investing in the Indian EV market, also features on the list, alongside Reliance Industries, which now has IP licensing firmly on its radar after the launch of a 4G mobile phone line – with at least one patent owner having already targeted Reliance in the Delhi High Court. Biocon, Dr Reddy's, Tata Steel, Tata Technologies, Tata Motors and Wipro also made the list this year.
South Korea
The number of South Korean companies on the list tails shortly behind those in India, with the same 10 organisations included for another year in a row. The Korea Electronics and Telecommunications Research Institute (ETRI), LG Electronics and Samsung Electronics are among those included, after helping Avanci launch a new patent licensing pool for the ATSC 3.0 broadcasting standard in March. ETRI is also a leading company in the metaverse patent race and was one of the founding licensors of Sisvel's Cellular IoT Patent Pool in November.
Samsung Electronics, which continues to dominate the rankings for South Korea's top domestic patent filers, succeeded in a dispute over counterclaims against its former IP chief Seung-Ho Ahn and patent counsel Sungil Cho in March, and joined Avanci's 2G-4G SEP licensing platform for connected vehicles a month later. Elite member Hyundai Motor recently revealed to IAM that it is shifting its strategy away from legacy methods by securing patents internationally in the markets for software-defined vehicles, EV batteries and autonomous driving.
The list also features KAIST, KT Corporation, LG Display, LG Chem, LG Energy Solution and SK Hynix.
Australia
Eight Australian organisations made it into the Elite list this year, including three new additions – BlackMagic Design, Canva and Nufarm.
BlackMagic Design
Melbourne-based Thor North directs the IP team at BlackMagic Design, which is a digital cinema and hardware manufacturing company. It produces everything that is needed to create the digital film space, including cameras, recorders, consoles and keyboards, although the business has recently pivoted its strategy to focus more on VR and film-editing software.
Canva
The global platform, based in Sydney, provides digital tools used to create social media graphics and presentations. Canva's IP department, headed up by Kaelah Ford, manages a global portfolio of 219 patents, out of which 168 have been granted and 63% have been filed in the US. Its other key markets are Australia and China.
Nufarm
Stuart Bradshaw's IP team at Nufarm, an agricultural chemical company based in Melbourne, overlooks 285 active granted patents globally, and also strongly focuses its filings in the US, with Australia and Europe tailing shortly behind.
Returning companies
Those that have made a successful return to the list in Australia include Breville, Cochlear, CSIRO, ResMed, and Rio Tinto.
Taiwan
Another eight companies to return to the list this year are from Taiwan, including Acer, Asus, AU Optronics, Foxconn, ITRI, Largan Precision, MediaTek and TSMC.
New Zealand
Fisher & Paykel Healthcare, Xero and Fonterra have also returned to the Elite batch this year, all of which are based in New Zealand.
Singapore
Three Singaporean organisations, A*STAR, Grab and Razer, which persistently feature on the Asia IP Elite list were also included.
Thailand
Thailand's PTT Global Chemical and SCG are also constant members of the Asia IP Elite list and are also featured in the 2023 group.
Malaysia
Finally, the sole Malaysian organisation to consistently make it onto the Asia IP Elite list, Sime Darby Plantation, has also made the cut for 2023.
The Asia IP Elite 2023