Apple inks Interdigital deal; OpenSky IPR abuse; Skinny-labels draw SCOTUS attention; Adeia CEO speaks out; plus much more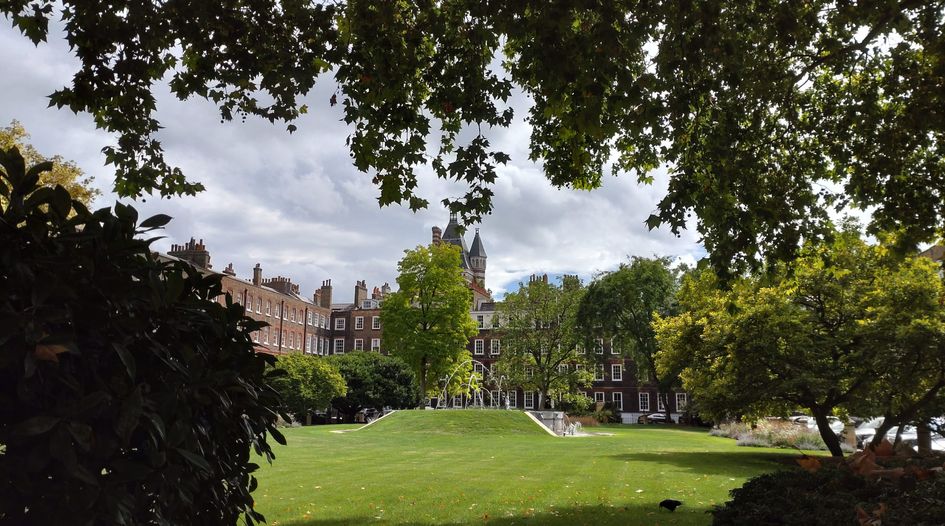 Everything we covered on IAM over the last seven days – and all you need to know from the global IP market to set yourself up for the start of another busy week
The Long Read
The fast-approaching opening of the UPC looks set to reshape the European patent litigation landscape but uncertainty still surrounds a number of jurisdictional and procedural issues. Read more here
MONDAY 03 October
As biotech valuations fall and more capital flows into the drug royalty market, there is a greater appetite for transactions than ever before. Read more here
A deep dive on Docket Navigator reveals the PTAB expert witnesses who have been the busiest when it comes to submitting declarations since the board was created in 2013. Read more here
TUESDAY 04 October
Following Adeia's shift into an independent IP business, its CEO says a collaborative approach to media licensing and cutting the cord of traditional pay TV are on the agenda. Read more here
The first battle of a David-v-Goliaths licensing campaign saw a Texan jury order Laboratory Corporation of America Holdings to pay $273 million in patent infringement damages. Read more here
A precedential USPTO director review ruling found OpenSky Industries abused the inter partes review process, propelling Intel Corp to lead petitioner in the VLSI case. Read more here
WEDNESDAY 05 October
Apple will pay InterDigital $938 million over the next seven years for a patent licence agreement that was negotiated amicably without the need for litigation. Read more here
Intellectual property leaders from a range of leading companies will gather at the inaugural IPBC Israel in Tel Aviv on 27 October. Read more here
THURSDAY 06 October
Generic drug makers were given a boost by the US Supreme Court this week which implied its willingness to review a case concerning Teva and skinny-label drugs. Read more here
After years of working for a non-practicing entity, Yann Dietrich, group head of IP at Atos, developed an intriguing method to show patent portfolio ROI by speaking the financial language of the c-suite. Read more here
In an exclusive interview with IAM, Grab's company's head of IP and technology shared her thinking behind a rapidly-expanding IP portfolio. Read more here
FRIDAY 07 October
NTT Docomo has renewed a global licensing deal with smartphone maker Xiaomi. The extended agreement makes Xiaomi the first Chinese company to be granted use of the Japanese carrier's portfolio of 5G patents. Read more here.
The past two weeks have seen a flurry of IP-related activity at the US Supreme Court, especially in relation to pharma and biotech. IAM presented the five most important developments to be aware of. Read more here.
Third-party funding in US patent litigation is at an all-time high, triggering an untense debate over the disclosure of who is behind the funding. Read more here.
SATURDAY 08 October
The go-live date for the UPC is nearing and IP leaders in the US are taking it increasingly seriously. Read more here.