Six questions for an IP market at a critical turning point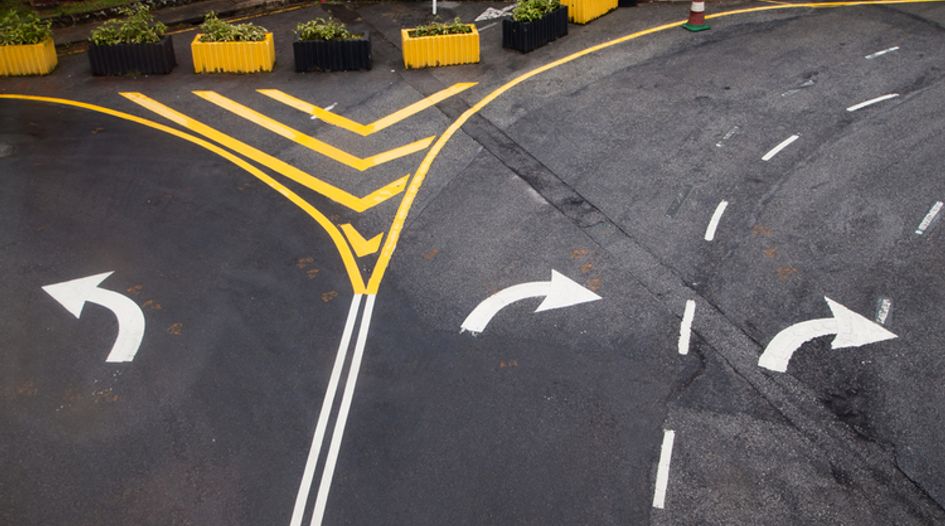 In this week's Saturday opinion, new IAM editor Jacob Schindler outlines some of the big stories the platform will be focusing on under his leadership
It is a fascinating time to be taking over as IAM's editor. Having covered the IP space from Asia for the past seven years, I never imagined I would see the United States government throw its weight behind TRIPS exceptions alongside India and China, while major European economies protested.
Whatever you think of it, US Trade Representative Katherine Tai got one thing right in her brief, vague statement welcoming WTO negotiations: these truly are "extraordinary times" … and patent owners really do find themselves in uncharted waters.
The TRIPS debate is just one of many reasons why rights holders currently face so many big uncertainties. As a journalist covering these issues, I can say with certainty and a great deal of relish that there a lot of interesting stories ahead for IAM readers.
Here are a few of the big themes I'm going to be paying attention to in the months ahead.
How will the Biden administration's TRIPS move reverberate?
The first order effects are plain enough: a negotiation process that looks like it could drag on potentially for years and in the meantime a symbolic blow to IP rights that casts a shadow over companies working in areas that could be directly impacted.
What is more interesting is how the move will bleed into other areas of IP that have nothing at all to do with covid-19. Our editor-in-chief Joff Wild raised many of these in a column earlier this month. One huge question is how it will affect the nomination and confirmation of a USPTO director. Will it narrow Biden's choices for the top job, perhaps setting the tone for an IP-sceptical administration? Or will push-back from industry groups and key legislators prompt a climbdown, and/or initiatives in other areas of IP designed to reassure innovators?
Will this move be remembered as a sea change in global IP policy? Or merely a false note in America's otherwise consistently pro-IP tune?
Will implementer pools be the next big SEP debate?
The FRAND flashpoints of the moment – a spate of contradictory anti-suit injunctions, detailed licensing questions referred to the CJEU by the Dusseldorf regional court – are far from settled. But there are plenty of other issues on the horizon. One I'm hearing more and more about is an effort by SEP implementers to form 'pools' of their own to conduct joint negotiations with patent owners. When I interviewed Xiaomi's Paul Lin last December, he suggested that video implementers need to get together and speak with one voice when it comes to reasonable rates. Notably, he prefaced that by saying: "I'll be careful here because I'm not an antitrust lawyer." What product companies envision as a pool of their own, major licensors are likely to label a buyers' cartel. Nevertheless, it's an idea that's being discussed in Europe and also in Japan. This could be the next big IP issue to come before competition regulators.
Are big US jury verdicts here to stay?
US district courts have produced some eye-watering patent damage awards over the last year, headlined by the $2.18 billion handed to VLSI against Intel and $1.9 billion won by Centripetal against Cisco. There are plenty of factors at play here – litigation funding has upped the ante for plaintiffs and made damages levels a bigger focus than ever; and we're seeing new and more sophisticated methods of calculation finding success in front of juries. As for whether these awards have staying power, there are two part of the question. Will they keep emerging at first instance, especially from Judge Alan Albright's crowded West Texas docket which already produced the VLSI result? And, of course, how many will survive the scrutiny of the Court of Appeals for the Federal Circuit?
Are patent mega-deals poised for a comeback?
The confirmation that the Blackberry patent portfolio is up for sale will test the market's appetite for the kind of mega-deal that we haven't seen in some time. There are also indications that key parts of the LG Electronics portfolio are open to offers. The prospect of big legacy patent holdings being on the move is always a good story, but I'm equally interested in novel deal structures. One of the most interesting transactions so far this year was the settlement of a long-running dispute between SK Hynix and Netlist, which involved a chip supply agreement – a valuable asset indeed amidst a semiconductor shortage that nobody expects to ease soon. What other fresh approaches to IP deals might result from the exigencies of this very strange business environment we're in?
Can Huawei become a major licensing player?
A surprising story from IAM's China editor Bing Zhao last month has flown somewhat under the radar. Huawei announced that it booked over $600 million in IP licensing revenue during the first quarter of 2021. The company has never before provided quarterly updates on this part of its business, so its decision to do so now is a major statement of intent. There were no further details, however, on how much Huawei expects to earn going forward. The big quarter may just be an anomaly facilitated by a big lump sum payment. But the transformation of Huawei's business model as it pulls back from consumer electronics while maintaining its investment in wireless research could have a significant impact on the licensing space.
Is China serious about cleaning up patent filings?
It is amazing how fast things can change in China. After years of record growth in patent applications, CNIPA appears to have unleashed a significant crackdown on dodgy filings between the end of 2020 and the start of 2021. The office has unveiled six 'abnormal' behaviours it is focusing on and has set up a special working group to use computer and human examinations to flag suspicious submissions. Hundreds of thousands of filings could be affected by this aggressive effort to transform "quality over quantity" from words into actions. Aaron Wininger, a close watcher of China's patent office, reports that its mid-term budget anticipates potentially huge declines (up to 50%) in domestic patenting. It would be unthinkable in any other jurisdiction, but maybe not in China. This story is worth keeping an eye on.
Those are just a few of the things on my radar. If you think I've missed out the story of the year above, be sure to drop me an email at the below address!