Inside the rapidly changing global market for patent legal services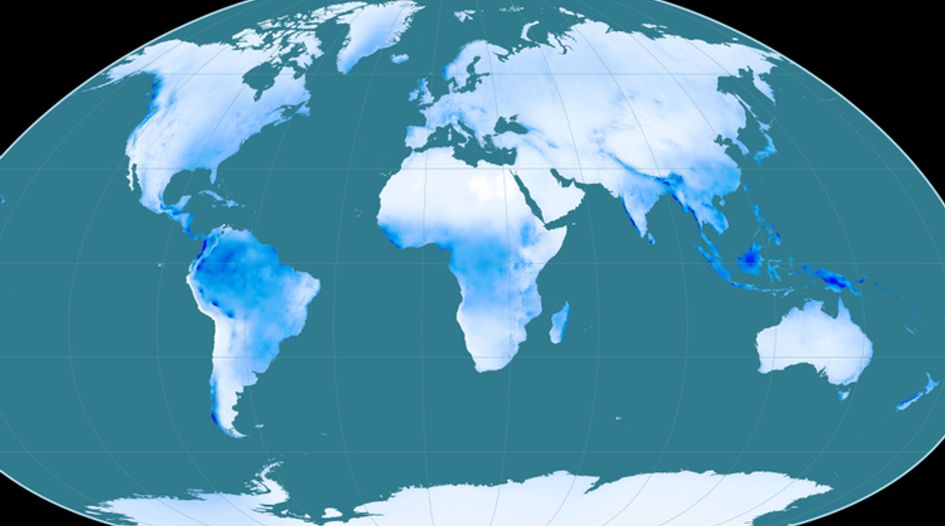 The IAM Patent 1000 2019 is set to be published online later this week. In advance of that, Nicholas Richardson and Asma Abbarova – who lead the research team that compile it – detail some of the key takeaways from this year's edition
The IAM Patent 1000 is the most exhaustively researched guide to the world's leading private practice patent professionals. To arrive at the 2019 edition's rankings and generate content for the editorial, over the course of four months - from September to December 2018 - IAM's London and Hong Kong-based researchers conducted over 1,300 detailed interviews with senior practitioners to gather insight on their practices and the markets within which they operate.
This level of engagement with the market puts the research team in a unique position to identify trends affecting patent law and practice. Here we present key takeaways from the research.
Politics has become a frontline issue for stakeholders
The saga of the Unitary Patent System and Unified Patent Court's implementation – and the effect of Brexit on this – has created uncertainty for practitioners across Europe. This has had an impact on the advice they provide to their clients and the way in which they staff, train and resource their litigation departments.
Meanwhile in China, against the background of growing trade tensions with the United States, the Chinese government recently moved with unusual haste to amend its trade secret law, expanding the definition of trade secrets violation and enhancing damages – a good example of just how suddenly the goalposts can move.
Constant political change and development continues to affect legal practice in Latin America, too. In Colombia, for example, Ivan Duque's recent election to the presidency has given impetus to the country's IP or 'orange economy', opening new avenues of practice development for savvy patent lawyers.
More than ever before then, law firms across the world need to be politically aware, as well as nimble and adaptable.
Technological developments and convergence are leading to the emergence of new economic sectors
The Internet of Things, bioinformatics and personalised medicine are increasing fields of patent activity. More traditional industries - such as automotive, which is being revolutionised by electrification, increased connectivity and the advent of autonomous driving systems – are also being transformed.
The law firms best placed to capitalise on the new business opportunities these developments are creating are those with broad-based technical expertise encompassing life sciences, information technology, software and mechanical and electrical engineering. As convergence is also fuelling licensing activity and giving rise to more disputes, those that can play a strong hand in prosecution, transactions and litigation are also advantageously situated. 
Technological development in fields such as blockchain and artificial intelligence demand that law firms innovate
Alhough AI is yet to significantly affect patent practice, process automation is certainly doing so. Many basic administrative tasks – as well as editing and formatting tasks in prosecution – are now being carried out by computers to drive efficiencies and cut costs. For law and attorney firms to retain prosecution and portfolio work – and avoid losing out to legal and non-legal competitors – they will need to either develop new technical tools themselves or license them in from outside.
The value of Big Data is also driving innovative working practices. Firms that are savvy when it comes to patent analytics can add huge value for their clients by helping them to make better business decisions. Price pressure and technological disruption also create a need for fresh thinking around staffing models.
Research sources suggest that many law firms are moving far too slowly on the innovation front and need to step up their efforts.
Life sciences is the most dynamic sector for patent practices
As a result of the incredibly high value of pharmaceutical patent assets, much of the most commercially consequential patent litigations in which market viability is at risk are being fought in the life sciences space. Major battles here pit competitors against each other, unlike in the electronics industry where many disputes tend to be of lower value and occur between innovators and non-practising entities.
What's more, with biosimilars and CRISPR technology being crucial emerging business areas, new fronts are opening in life sciences litigation. These are creating excellent business opportunities for law firms.
For those that want to cultivate their trial skills and litigation talent then, life sciences is the place to be. Many firms are making power moves to enhance their pharmaceutical litigation groups; those that aren't retaining or recruiting specialised talent are at risk of falling behind.
Patent litigation decline in the US is having an impact on law firms while uncertainty grows in Europe
In the United States, the trend of decreasing patent litigation filings on the non-pharma side is quite pronounced. Inter partes reviews and other post-grant patent validity-challenge mechanisms continue to be extremely popular, while the threat that companies now face from non-practising entities is diminishing because of changes to venue rules, the decreasing value of settlements and damages awards, and difficulties arising from the law on patent eligibility. As a result, many patent litigation firms are facing a drop off in their work and are de-emphasising this area of practice while assigning some of their lawyers to other types of commercial litigation.
All this leaves a smaller group of firms competing for the major high-value technology lawsuits that are still being fought. Only those that can showcase outstanding trial talent find themselves within that select group.
In Europe, meanwhile, the landscape is potentially more complex given the interaction of national patent jurisdictions with the UPC. How this will impact practice is yet to be seen, creating massive uncertainty for patent litigation firms.
China has become an IP powerhouse
Innovation has been a key driver of economic development in China in recent years and intellectual property has become an ever more central component of the Chinese government's policy agenda. Despite restrictions on allowable practice areas for non-domestic firms, many foreign law firms are looking towards the market with international expansion in mind. Notably, the IAM Patent 1000 China foreign rankings includes four new names this year.
Choosing the right strategy – whether to establish a partnership or merge with a local firm or establish a representative office – is a difficult task, but ignoring China is not an option. There is no doubt that the country is the most important emerging market from a patent practice and broader IP perspective.
Providing opportunity to younger lawyers is more important than ever
Across many key jurisdictions, a shift is occurring in patent practice, with senior lawyers retiring and transitioning work to younger generations.
This has presented a challenge for many firms as their former stars tended to hoard work and delay the transition of leadership, business and relationship opportunities to individuals coming up behind them. Those that have struggled the most with this find themselves falling quickly behind at a time when successful legal practice requires extremely high levels of business and tech savvy. Increasingly cost-conscious and diverse, in-house teams are also demonstrating greater interest in the depth and makeup of the firms serving them than before.
Against this background, identifying ways for Generation Xers and Millennials to develop and add value is vital for law firms if they are to evolve successfully and be in a position to provide the pragmatic, commercial and cost-effective advice that clients are desperate for. Paying greater mind to diversity and more flexible working arrangements are also very important.  
Firms operating in the patent space face new forms of competition
In Europe, the division between lawyers and patent attorneys is becoming less pronounced. More firms are taking on both litigation and prosecution so old referral relationships are falling by the wayside meaning less guaranteed work.
In Australia, many IP firms have ditched the partnership model and floated on the stock market, as a result of which they have increased capital at their disposal to employ in expanding internationally.
Meanwhile, the Big Four accountancy firms are flexing their muscles in the legal services market and ramping up their IP activities. Capitalising on advances in technology, non-legal service providers are also taking on tasks that traditionally would have gone to law firms.
Faced with such intense competition, it is essential for firms to be crystal clear in any messaging around the value that they add. When asking the question 'What is your USP?' the research team frequently hears generic and uncompelling answers, suggesting many partners are not as effective at this messaging as they need to be.
The practice of patent law is changing, but many firms have been slow to respond
Nimble in-house legal teams are becoming more demanding and the pace of technological development makes adapting to this a necessity. Firms need to:
become more innovative and embrace automation;
consider diversifying their technical expertise;
look to emerging business sectors and international markets for growth opportunities;
diversify and invest in talent; and
adapt quickly to political developments.
Patent law practice across the world is ore dynamic and fluid than it has ever been before, while client demands have never been greater. Those that fail to acknowledge this look likely  to be left by the wayside, no matter where they are based or what reputation they currently enjoy.
The most common trend-relevant terms heard during IAM Patent 1000 research interviews