A stellar line-up of IAM events planned for the rest of 2019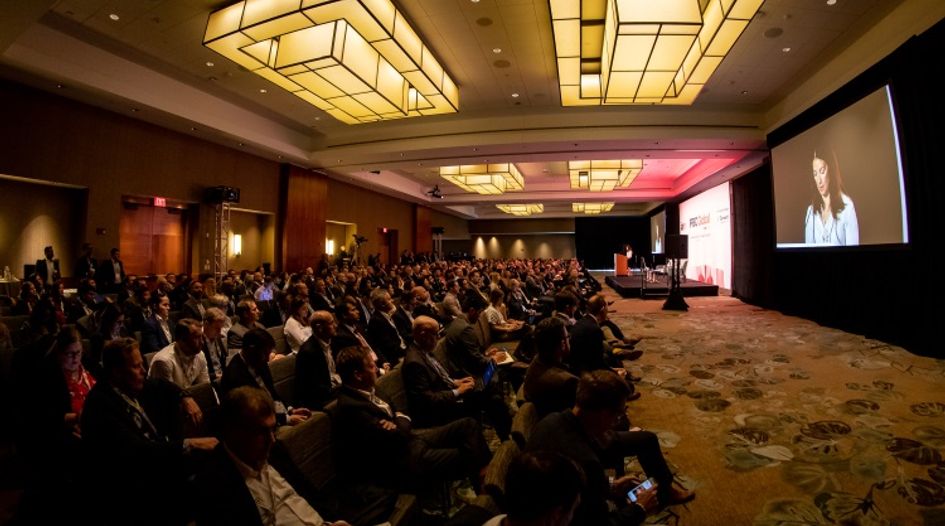 In the middle of a northern hemisphere summer – with holidays being taken or on the way – it may be difficult to turn your mind to autumn's falling leaves and the cold chill of winter, but really, they are only weeks away – yes, sorry!
At IAM we are already in advanced planning for what happens after the buckets and spades get put away, and a big part of that is finalising arrangements for the bumper series of events we have planned from October through to December.
Taking place in Asia, Australasia, Europe, North America and Latin America, the mix of IPBC and subject-specific conferences cover a wide range of subjects and themes. All, though, are guaranteed to deliver two things: great content and outstanding networking opportunities.
To help you plan your post-break diaries, below is a list of what is coming up, along with brief descriptions and links to each event home page.
Software IP, Silicon Valley, 2nd October
Building on last year's discussions, Software IP will provide a platform for IP experts to learn about and discuss how to create value from software IP and devise new protection strategies for managing the challenges presented by AI, open source and SaaS.
Patent Licensing, San Francisco, 3rd October
While the licensing landscape remains turbulent, the opportunities available to licensors and licensees are potentially rich. Deal makers need to build strategies to overcome the many obstacles and hurdles in the way of successful agreements. This year's event – the fifth in the series - will focus on providing licensors and licensees with an overview of key markets, along with best practices and innovative techniques for negotiating win-win deals.
IPBC Asia 2019, Tokyo, 28th to 30th October
Returning to Tokyo, IPBC Asia 2019 will maximise its extensive relationships both across the broad Asia-Pacific and specific Japanese IP communities to ensure a world-class speaker line-up and programme, as well as strong attendance from the host country's corporate IP leaders
Patent Litigation 2019, Washington DC, 5th November*
Bringing together leaders in both litigation and policy - and well-established as the must-attend event for anyone interested in how the legal and political climates shape the US patent market - this year's programme will focus on the implications of the major judicial, regulatory and legislative developments of the last 12 months – and what is likely to come next.
*This event is free to attend for people working inside IP-owning operating companies. For more details, contact Joe Canty ([email protected])
With an estimated 22.5 billion IoT devices expected in the world by 2025, there are endless opportunities for almost every kind of business to rethink its offering. But at the same time as delivering almost instantaneous connectivity and interaction, this exponential growth also brings significant challenges for IP owners – especially in a world that will depend on interoperability and security. All these issues and more will be at the heart of discussions in Munich this November.
IPBC Australasia, 21st November, Melbourne
Now entering its fourth year, IPBC Australasia is firmly cemented in the region's IP calendar. Built on IAM's extensive relationships within the Australian and New Zealand IP communities, IPBC Australasia is specifically designed for senior IP executives at the region's leading corporates, research institutions and governmental agencies, plus emerging companies from across the industry spectrum.
Auto IP Asia, 3rd December, Shanghai
Connecting the leading IP experts from across the regional and global automotive landscape – from OEMs and industry suppliers, to innovators in high-tech and connectivity – the inaugural Auto IP Asia will be an unmissable gathering of the sector's IP influencers.
IPBC Latin America, São Paulo, 4th December
Showcasing and exploring winning strategies for managing the IP lifecycle to maximise corporate value. Rights holders from Latin America and beyond will delve into the best practices, enforcement techniques and monetisation options that can be utilised to craft world-class IP management and value creation programmes.