Huawei's 5G spinoff bluff shows why export ban will hurt US tech firms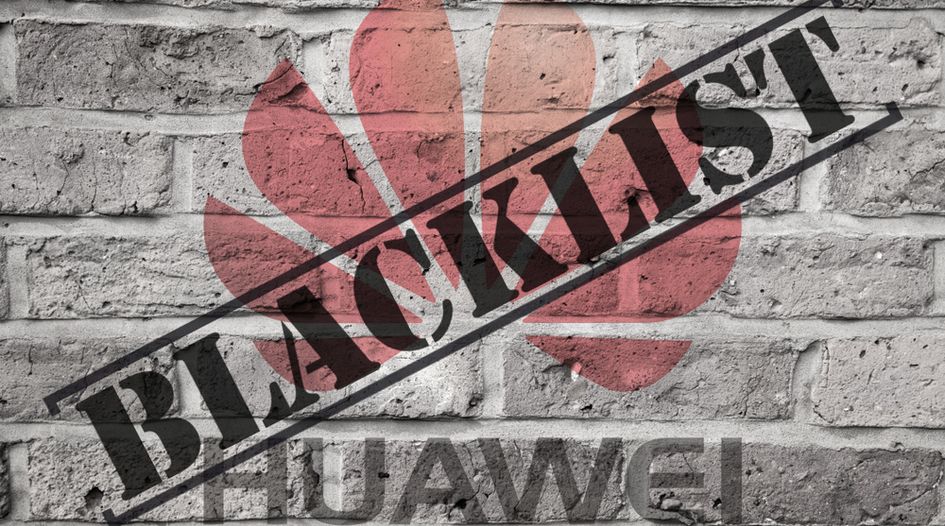 The export controls were poorly understood by many US companies, even long after their implementation. Some firms managed to ship some products overseas subject to the restrictions, but many took a hit to their revenue as existing sales relationships were disrupted. Some got out of the business altogether. The long-term effects included the offshoring of key manufacturing facilities. Worst of all, the controls jump-started the development of foreign suppliers, creating fierce overseas competition in an industry that had long been US-dominated.
These, in summary, were some of the conclusions drawn by the US government in a 2014 deep-dive into export controls applied to the space industry in the 1990s. The report was prepared by the Bureau of Industrial Security (BIS), the same body that, with Donald Trump atop the executive branch, added Huawei to its Entity List four months ago.
The export controls imposed in May ban the transfer of US technology to Huawei without a government licence (reviewed with a presumption of denial), and their full implications are still being studied. But there is every chance that if they persist – and dislike of Huawei seems to be a bi-partisan trait – they could significantly hurt the US tech industry and have just the kind of counterproductive effects that the BIS warned about five years ago.
Blue-chip US tech firms do not like the policy and it is no mystery why - long-standing sales relationships have been disrupted. Microsoft president and chief legal officer Brad Smith this week became the most recent top executive to openly criticise the export rules, which prevent the company from providing Windows software to Huawei devices.
Google and Intel are among the firms that have applied for licences to keep doing business with Huawei, but there is no word that any permits have been granted. This week, Huawei launched a flagship Android phone without Google services for the first time. That will dent its overseas sales numbers. But if Huawei is driven to develop an alternative operating system, there's a chance it will be Google that sees itself sidelined in many developing markets.
And there is no major US telecoms player which stands to benefit from Huawei's continued marginalisation. In the equipment space it is European giants Nokia and Ericsson that are likely to gain. Huawei may lose overseas mobile sales, but probably not many of those will accrue to Apple. And for its part, Qualcomm won't be able to charge any more for licences than it currently does. Meanwhile Huawei will accelerate its efforts to produce top-of-the-line cellular modems.
The offer by the Chinese company's CEO, Ren Zhengfei, to let a rival build a telecoms business around Huawei's 5G stack in markets like the United States illustrates this point. In fact, now that the full transcript of Ren's comments has been published by The Economist, it looks like that is the point he was trying to drive home:
The Economist: Mr Ren, do you think that the US business and political community has what it takes to take this 5G IP and make it a global competitor to Huawei?
Ren Zhengfei: I don't think so.
The Economist: So it's just a nice gesture then?
Ren Zhengfei: Yes
There are steps which US companies can take to minimise the damage from the Huawei ban – but they are decidedly un-Trumpian. As technology analyst Dan Wang of research firm Gavekal Dragonomics recently explained to me, the first step in analysing which products are subject to the Export Administration Regulations is asking whether they are manufactured in the United States. Several US chip firms have determined that products they make in, for example, Taiwan can still be legally sold to Huawei.
As Wang wrote in a research note: "US companies now have a stronger incentive to move production offshore so that their sales are not destroyed by arbitrary administrative decisions." This is probably not most people's idea of Making America Great Again.
Another potential response to the export ban is simply to make more technology open source. IBM did that with its Power processor architecture, as IAM reported last week. The announcement came shortly after Big Blue was criticised for profiting off Chinese firms' use of Power processors to build a surveillance state.
The open-source move could allow Huawei to build network gear and other 5G infrastructure royalty-free on an open architecture, without worrying about trade-related disruptions in its access to, for example, Intel's proprietary designs. Again, a big win for Chinese industry.
When it comes to 5G itself, reports from 3GPP meetings suggest that things are pretty much business as usual, except all communication with Huawei is being done in writing and publicly disclosed. That means the company is still poised to emerge with one of the biggest patent portfolios related to the standard and all the leverage that comes with that.
Of course, the BIS has more to consider than just making US companies better off financially. Those who see Huawei's existence as a top networking vendor as a big security threat would probably argue that it is the government's job to step in where the national interest is endangered by individual firms' mandates to grow sales revenue and save on costs.
Another part of the BIS mission, though, is to promote continued US technology leadership. Huawei has been shut out of the US network equipment market for years. The choice to take it a step further and choke the firm's supplies will certainly hurt, but probably not destroy Huawei's business. That's why, on balance, the potential harm to US industry – and boost to that of China – makes this a misguided policy.
Against the backdrop of escalating trade tensions and technology tussles, Asia's elite IP owners, and their North American and European counterparts, will gather in Tokyo between October 28-30 for IPBC Asia 2019. Want to be part of the discussion? Book your place here.