How the SEP/FRAND landscape is evolving in key markets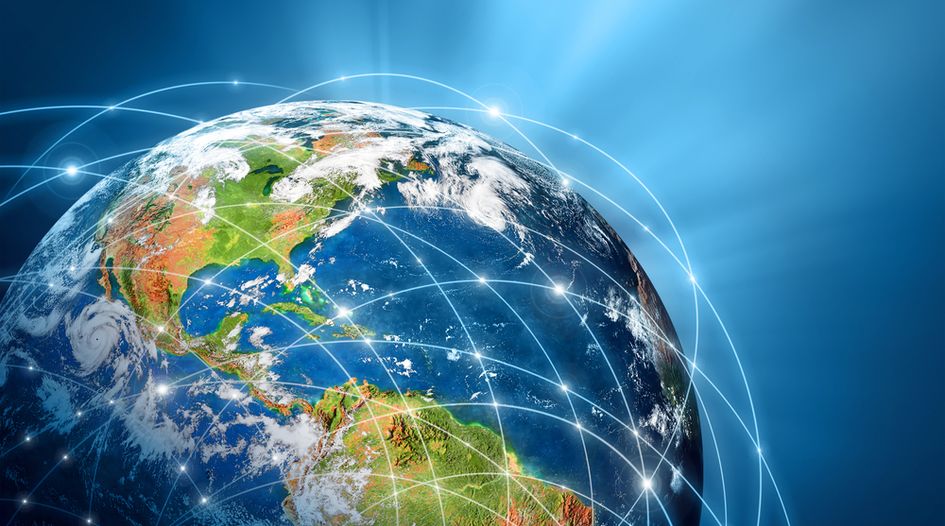 IAM has now published its annual Strategy 300 Global Leaders, which offers leading private practice patent experts the opportunity to share their unique knowledge of key developments in intellectual property.
We asked several of those on the front line of the fast-moving SEP and FRAND space to shed some light on the rapid progression of their fields. Their responses paint a clear picture of the present international SEP/FRAND ecosystem and posit well-founded predictions of what the future may hold.
5G cases focus attention on China
With the world's second-largest economy and the highest volume of IP filing, China is an understandable focus for many firms in the IP industry. The country's growing number of SEPs related to 5G is a notable reason why, according to Guanyang Yao of Liu Shen & Associates in Beijing.
"One of the reasons why SEP litigation emerged so strongly is due to the great developments of companies in this sector in China," Yao claims. "Between the 2G and 5G eras, Chinese enterprises have gone from owning fewer than 10% to over 30% of all declared SEPs."
This growth in the Chinese telecommunications industry has resulted in some pivotal cases, including Huawei v Conversant and Samsung v Ericsson, which have further increased the country's international influence, states Yao's colleague at Liu Shen & Associates, Jun Qiu.
"Chinese courts are now joining global competition for jurisdiction over the global rate of 5G licensing and are becoming more confident in seizing opportunities to have their voices heard in parallel SEP litigations for determining the global rate, especially in 5G technologies," Qiu points out.
Larry Tedesco of US-based BRG believes that China's emergence as a hub for 5G licensing activities has also raised the importance and potential widespread impact of its FRAND judgments. "China's Supreme People's Court has affirmed (for the second time) the right of China's courts to set global FRAND rates in cross-border SEP litigation. Since several Chinese smartphone manufacturers sell the majority of their products within China's borders, the country's courts will clearly have an impact on global FRAND rates involving these companies."
More knowledge needed in India
According to Vaishali Mittal, a partner in the litigation arm of Anand and Anand, India has long struggled with a "need [for] more judges who are familiar with SEP law, with an in-depth understanding of FRAND jurisprudence and international developments".
This need has only grown in recent years, as India's IP sector has become increasingly important to its economy and the country's IP office developed into one of the world's largest.
Pravin Anand, managing partner of Anand and Anand, sees some growth, but also reasons for caution. "India is one of the top five countries for initiating patent infringement actions and each case has deepened our understanding of FRAND issues. As cases are heard daily, judges are becoming increasingly familiar with FRAND issues and unusual orders are being passed, such as anti-anti suit injunctions and 'attorneys' eyes only' confidentiality clubs."
Uncertainty and unease in the United States
The transition between the Trump and Biden presidencies have brought difficulties for some of those navigating the country's SEP/FRAND landscape.
For William Woodford of Avantech Law, a US firm he started in 2021, the resulting challenges are impossible to ignore. "The Biden Administration recently scrapped a Trump-era policy aimed at strengthening SEPs, but then also withdrew its own proposal on the issue. Related work by the administration continues, but we do not expect to receive any executive or legislative guidance in the near term," he laments.  "In the meantime, the judicial system continues to grapple with the correct approach for valuing licences to SEPs and whether (and to what extent) antitrust liability exists related to an SEP owner's licensing practices."
Brent Rexford Bellow, PhD, a partner with Knowles Intellectual Property Strategies in Atlanta, Georgia, specifically sees the country's 2022 withdrawal from the 19 December 2019 Policy Statement on Remedies for Standard-Essential Patents Subject to Voluntary F/RAND Commitments as a root cause.
Rexford Bellows believes that it means that "US courts now have no guidance in determining whether an injunction is proper in an SEP dispute, and are inevitably left to rely on the factors in eBay Inc v MercExchange, which generally weighed against SEP injunctions where the SEP holder has made a FRAND commitment".
To remedy the situation, he would like to see the United States model Germany's policy, which "specifically allow[s] for injunctions [to] re-level the playing field and maintain the inherent rights of the patent holder".
Europe's importance for IP monetisation grows
In recent years, Europe has become a prime destination for SEP litigation, drawing attention worldwide. HGF, a firm based in the United Kingdom, maintains that "Europe − and in particular Germany − has gained importance as a venue for SEP enforcement in the wake of IPCOM's monetisation of the Bosch telecom portfolio".
This belief stems from the development of the Unified Patent Court and indications that the benefits of the unified patent will allure more patentees in the near future. It further feeds the expectation of the partners at HGF that the UPC and unitary patents will lead to harmonisation in due course, ideally creating a more harmonious SEP environment.