How the Pure patent programme is engineered for inclusive innovation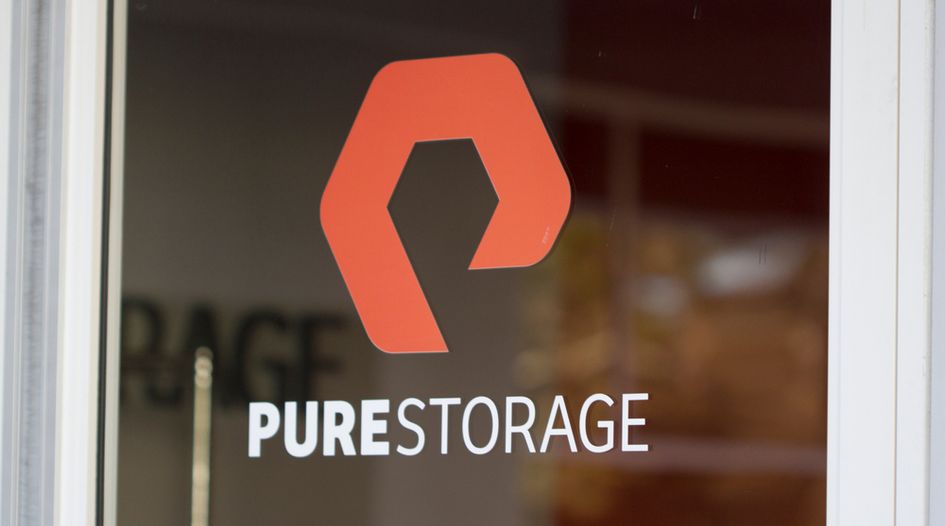 Consider your current patent processes, metrics, strategy, initiatives, etc. Now focus on the one thing that makes your patent program genuinely successful. Did you say something other than people? If so, focus again. Do it as often as it takes until you realize it is the people in your programme that matter. Then consider what matters to people.
The Pure Storage patent team, inspired by our leadership, designed an easy and rewarding overall patenting process and intentionally engineered the disclosure process to support inclusive innovation. Our process is intentionally simple so we can evolve without adding complexity. If a problem arises, we learn, we pivot, we improve. We have one rule and five main principles.
The rule is simple: be approachable. The five principles strengthen that approachability:
Cultivate a people culture
Build positive connections
Accessibility is inclusion
Give everyone a clear starting point
Make outreach count
Cultivate a people culture
Under the leadership of Pure Storage Founder and Chief Visionary Officer John 'Coz' Colgrove and Chief Legal Officer and Pure Equality Executive Sponsor Niki Armstrong, the Pure Patent Programme is a study in building a diverse and inclusive idea-rich culture. People are more apt to share ideas and collaborate when there is visible approachability and open communication at all levels of an organisation. This priority is not something our team struggles with; it is simply how we do business – as the following will illustrate.
Build positive connections
The Pure patent team has developed a unique patent awards programme that embraces new inventors and motivates them to keep coming back with their ideas. To the delight of our CFO, we operate on an award budget that is 40% lower than any other award programme we know of. Our awards platform is simple: we want Pure inventors to feel a 'Coz-mos' of gratitude and appreciation (Coz Colgrove still being a key attending member at our monthly patent review board meetings).
Pure does not pay out old-school, industry-standard cash awards. Instead, our programme focuses on collaboration and fun. Navigating the invention disclosure process is sometimes the first gate an inventor passes when partnering with the patent team; so why not start the positive connection there?
Submitted your first disclosure of the quarter? Here's an award! Attended your first brainstorming session of the quarter? Here's an award! While the disclosure awards are notably smaller than our application filing and trade secret/defensive publication awards, the most significant value-add is rewarding upon engagement. Newcomers and seasoned inventors alike appreciate this instant disclosure award model, in which they don't have to wait until the next quarter.
When considering how to create an automated award model without adding complexity for our team and inventors, we partnered with the gratitude experts at Thnks (Applied Gratitude Inc). After listening to our goals, together we were able to devise a custom order platform for our disclosure and higher-level patent filing awards. 
Within the first month of launching the new platforms, we saw an adoption rate of 95%. In addition, we discovered an immediate return of over 50% in internal handling time, while reducing costs by 15% – all with no lack of white-glove service. The most exciting part was that, due to the cost savings, we were able to increase the approximate award value for all patent awards and stay within our existing budget.
Accessibility is inclusion
We asked one of our user interface/user experience (UI/UX) experts to review the new award platform before launch, to ensure its usefulness to people with disabilities. The UI/UX review coincided with the preparation of his very first Pure patent application, so we also asked him for honest feedback on our programme.
He said: "There's an accidental art of leaving people out, an art that's an ordinary wrong course of business in engineering labs. After thirty-five years of other employers getting it wrong, the Pure patent folks showed up with technically savvy patent specialists who could hear me accurately. Two meetings total, and we are filing idea number one as a patent application."
As to his feedback on the UI/UX review, he added: "What's wildly rare is when others stand up and care about your pain. This is the rare spirit that fuels our Pure patent team: they voluntarily asked someone skilled in UI to judge accessibility, and then they showed up and fixed things just because that someone else cares."
The Pure patent team hopes to inspire other programmes to shift their mindset and put accessibility at the top of their to-do list. Once we begin thoughtfully considering accessibility concerns at the beginning of a programme, it is easier to then always consider accessibility concerns By implementing just a few changes in both our thinking and processes, we reinforce our programme for employee-inventors we may currently be excluding.
Give everyone a clear starting point
We want to demystify patenting at Pure, so we leverage our Employee Resource Group communities to ensure our lines of communication are open to anyone interested in our patent programme.
Aside from the natural focus on R&D and engineering, we actively seek employee groups who would not instinctively engage with our patent programme to give them a clear starting point. Our priority is understanding how they best communicate their ideas. Then we both have the information needed to proceed without hesitation when the time comes.
Make outreach count
There are many ways for inventors to get involved with our programme. A recent gathering with our Women-in-Engineering group resulted in the addition of at least a half-dozen, first-time female inventors.
One member of that initiative, now a named inventor, gave us the following insight: "The Pure patent team has actively sought out and encouraged women and employees from underrepresented groups to file invention disclosures and have encouraged these folks to develop ideas so that there is more diversity on more Pure patents. In addition, they have developed a seamless, easy-to-use, and easy-to-work-through patent process. I have not just been impressed but floored by how well this process is engineered for diversity. And the patent award programme is innovative, creative in its use of technology, and the refresh has been outstanding."
The Pure patent team collaborates with inventors from around the globe. With such a demographic, diversity of thought, inclusivity in speech, and equity in standing, are the key to our programme. In the words of our CEO Charles Giancarlo: "We need to build a culture that is representative of our societies in all the countries in which we serve; it's the right thing to do."
As our Pure patent programme continues to expand, we will continue to stretch the limits of automation and continuous improvement, and are fully committed to being a centre of excellence for inclusive innovation.
Inclusivity Insights is a monthly feature in which companies share stories, learnings, and experiences of their D&I journey related to IP and innovation with the IAM audience. Previous articles in the series:
Diversity pledge companies now number more than 50
Closing diversity gaps in patenting: current initiatives and the HP perspective
How Seagate is working to advance diversity and inclusion in patenting
Betting on diversity in innovation