How one IP attorney is organising supplies and support for the people of Ukraine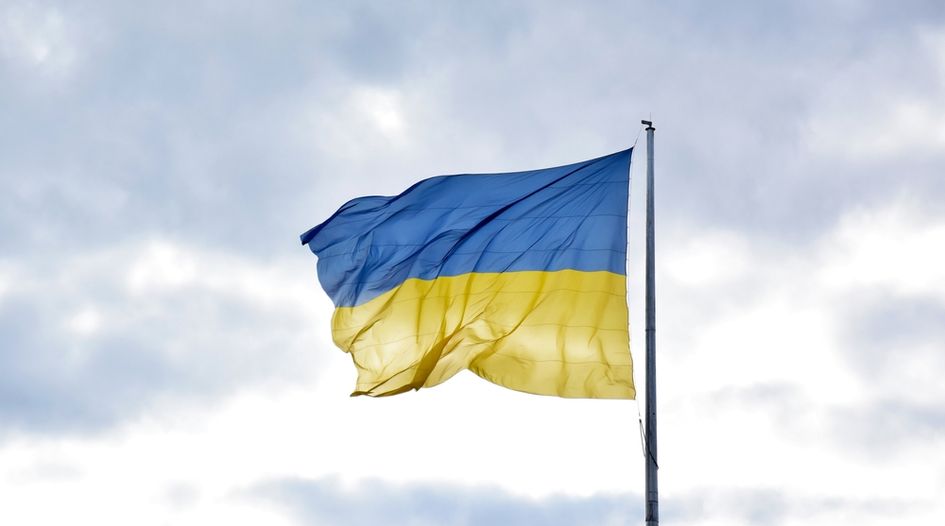 Taras Kulbaba did not expect to be spending March in the way that he is. The managing partner of Brussels-based law firm Bukovnik & Kulbaba IP Guardians had anticipated the usual round of client work and some early preparation for this year's INTA Annual Meeting in Washington DC at the end of April. But everything changed when he woke up on 24 February to discover Russia had invaded Ukraine, a country in which he has family.
"I instantly knew something was wrong. The messages started asking 'did you hear anything?', and people were responding 'yes, blasts and bombing'," he recalls. "My wife is also an IP lawyer and I woke her at 6:00, and I couldn't then think of anything else. I was texting my friends and family in Ukraine – and it sucks you in. You are refreshing the news every second. It consumes you, and you can't think about work."
Since that terrible day, Kulbaba has been doing all he can to help his former home by raising funds, sourcing much-needed medical supplies and driving over 1,500km to deliver them personally.
His mission began the Saturday after the attack when a lawyer in a chat group for Ukrainian Bar members posted a message asking for help sourcing helmets, tactical vests, first aid kits and other goods. Some of those items are difficult to buy without permits, but Kulbaba immediately started looking online to see where he could purchase first aid supplies.
By Monday, he realised that the general kits he had sourced were "useless". He needed to obtain more sophisticated packs. "I brainstormed with my wife on where we could buy them, and we started calling hospitals and reaching out to colleagues here in Brussels, as well as a military hospital in Belgium," he recalls.
Their efforts seemed successful. Kulbaba was promised 100 individual first aid kits (IFAKs) for €150 apiece. However, on the Tuesday he learned that the items were no longer available as they were needed by the Belgian army.
"I was feeling helpless, so started looking for other companies who supply tactical products," Kulbaba  says. He had also posted on LinkedIn and was beginning to receive donations to buy products.
Over the next few days he sourced tourniquets and other items to package into makeshift IFAKs. One store also offered to sell him protective helmets and vests. Kulbaba spent more than €10,000 on the spot, using donations he had received while in the store. "All the donations I received I have spent on medical goods, while the vests and helmets are paid for and ordered directly by people in Ukraine," he explains.
Just over a week after the invasion began, Kulbaba was ready to make the 17-hour drive to the Polish border with Ukraine. He set off on the Friday evening, deposited the goods to warehouse facilities for onward delivery and returned to Brussels late Monday night.
He has spent his days since then looking for, buying and packing new supplies, while helping to find places for displaced Ukrainian civilians to stay and assisting three refugees, who he has welcomed into his home with the required legal paperwork.
Around 21:00 each night Kulbaba tries to get some IP work done. Naturally, case work has had to take a back seat. But he notes that both his partner at the firm and his clients have been supportive and understanding of his efforts. A number have also made donations, encouraged friends and family to help, and looked to raise funds.
One US IP lawyer that he did not previously know reached out after seeing his LinkedIn post and made a significant donation. She has also been raising funds through her network, family and friends. From their interactions, Kulbaba has learnt that she is Jewish and had family members who suffered during the Holocaust. Therefore, she "feels she needs to help save as many Ukrainian lives as possible", Kulbaba reflects.
"Another of my contacts in the United States, who is a solo practitioner, sent one of our biggest transfers in the first week," he adds. "She said that, in the future, she wants to be able to show our photos to her children and say she didn't just wait or do nothing. She wants to show that she helped."
The photos he mentions are taken of the deliveries to document their arrival on the front line. These are then shared with those who have made donations, "so people know they are really helping", Kulbaba says. This is important, he explains, because large shipments from the United States and/or centralised regions from across Europe need to clear Customs and that can take time. By contrast, smaller shipments routed through dedicated warehouse facilities are getting to people in need quicker.
"The head of a famous voluntary organisation in Ukraine, COME BACK ALIVE, gave an interview and one of the questions he was asked was 'does it make sense for small initiatives to keep buying goods and delivering them to the border?' His response was 'yes, because goods sent centrally sometimes get stuck at the border for weeks. But these goods can cross the border the same day they arrive, and within two days will be delivered to the front line.' That is when I thought 'we need to go again'," Kulbaba says.  
This effort is not without a personal toll. Kulbaba says that he has barely slept in weeks. "For now, I feel like I can manage, so I will keep going," he states. These efforts are "a marathon not a sprint", he stresses.
In that regard, he has welcomed the continued support of many in the trademark community – whether in the form of words, donations or offers of a place to stay. One IP lawyer has already offered part of her home to the family currently staying with Kulbaba when his Ukrainian relatives are able to join him in Belgium.
"We have had people from other countries calling and offering homes and apartments," he adds. "Contacts in the United States and Australia have even offered to pay for tickets to the countries for Ukrainian people that want to go and stay there."
While these are welcome and generous offers, Kulbaba reflects: "When asking people if they want to go, they usually don't. They just want to go home and can't imagine spending weeks so far away. But they are scared for the lives of their children and have had to flee cities being bombed."
Many in the community have rallied around, but Kulbaba diplomatically suggests that more could be done by some industry associations. "I like how people have reacted personally," he says. "Sometimes you are in tears because of how touching and supportive it is. But I would like to see a more organised response. I've seen some organisations send strong messages condemning the acts of aggression, but also some much softer messages of support. It is tricky but I'd like to see a stronger stance taken by some associations."
As for Kulbaba, he is heading back to the border to deliver supplies this week. Although IP work has necessarily taken a back seat, he still intends to head to Washington DC for the INTA Annual Meeting next month. The trip will be partly about work and partly about amplifying the message around helping those in need.
He recounts an exchange that he had with a leader of a non-IP association, who urged him to talk about his efforts. "He said telling my story helps the cause more than if I don't, and he persuaded me that it will help to go to DC and spend the week there," Kulbaba explains. "If we can raise awareness or host an event that generates donations that go direct to organisations on the ground, that will do more good than I could by staying the week in Europe."
Thus, he wants "everyone telling their stories" and has been contacting IP lawyers from Ukraine. Some are currently on the front line, having joined volunteer territorial defence units, and are unable to leave the country. However, Kulbaba hopes to receive video recordings from them, while also engaging in person with those who are now outside the country. 
Ultimately, for Kulbaba, it is all about getting the word out, publicising the cause and attracting donations – whether for his efforts or to other organisations engaged in humanitarian work. "Whenever a client gets back to me with words of support, I have asked them to spread the word. If anyone then wants to assist, it is really appreciated," he states.
In the meantime, Kulbaba is now on another 17-hour drive to the Polish border. "I have contacts in Ukraine sending me requests and information about what they need. Wherever I can buy it, I buy it. And I have just collected another delivery," he says. "I'm planning to go more often. And I will be doing this for as long as I possibly can."
This article first appeared on the World Trademark Review platform on 24 March.