The focus in Europe moves from patent hold-up to hold-out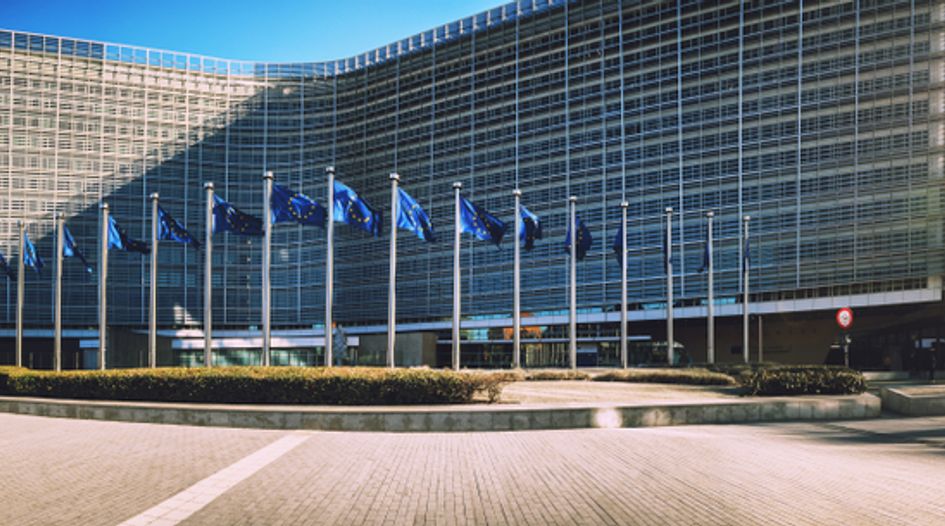 For years much of the discussion around SEP licensing in Europe focused on the problem of hold-up. But, as Mathew Heim points out, the European Commission and several local courts have recently put more emphasis on the threat of hold-out
Over the last two decades, the patent 'hold-up' theory whereby standard essential patent (SEP) holders use their market power to extract excessive rents or terms from licensees, has gained traction in Europe. Conversely, the claim of 'hold-out', where implementers delay the conclusion of a licence for as long as possible in order to pressure SEP holders to accept terms below a fair or reasonable return, was until recently not perceived as particularly relevant, notably from a competition policy perspective.
However, more recently courts in Europe have found that, as a matter of fact, certain infringers have specifically engaged in clear hold-out strategies. Such rulings not only give credibility to 'hold-out' concerns but should also influence the evolution of European policy on standard essential patents (SEP) and on FRAND licensing.
A policy evolution
For nearly a decade the hold-up theory found stronger expression in European Commission policy than its hold-out counterpart. For example, the Commission's Guidelines on Horizontal Co-operation Agreements in 2011, that also cover standardisation, expressed the concern that patent hold-up could prevent effective access to the standard. In certain circumstances, according to the guidelines, a SEP holder could hold-up the users of a standard, after its adoption, by either refusing to license or by extracting excess rents. The guidelines did not expressly refer to a theory of hold-up based on the seeking of injunctions against the infringers of essential patents.
In February 2012, the Commission approved Google's acquisition of Motorola Mobility including its extensive essential patent portfolio. Yet while the approval was unconditional, the Commission expressed concern that the threat of seeking or enforcing an injunction could result in hold-up against a good faith potential licensee. The Commission found that Google would retain some ability to seek or threaten to seek injunctions, despite the intervening role of the court in deciding whether an injunction was warranted.
The Commission did accept that the seeking or enforcement of SEP injunctions could be legitimate against a potential licensee which was not willing to negotiate in good faith a licence on fair, reasonable and non-discriminatory (FRAND) terms. While the Commission implicitly acknowledged hold-out by bad-faith implementers, it did not explore this much further.
In April 2014, the European Commission issued two separate competition decisions against Motorola and Samsung in relation to their pursuit of injunctions against Apple for alleged SEP infringement. The Motorola decision related to an abuse of a dominant position; in the case of Samsung, the Commission accepted the legal binding commitments to address competition concerns. Part of the commitments included a SEP licensing negotiation framework, which de facto took injunctive relief off the table for a period of 5 years.
Both these cases built on the logic in Google/Motorola that the FRAND commitment seeks to prevent patent hold-up and to provide a balance between the public benefits of standardisation and the rights of SEP holders. In the Mototola case, the Commission considered Motorola's arguments about "reverse hold-up" (hold-out) but excluded the concerns. It did so because Apple had agreed to enter into and be bound by a FRAND licence agreement set by the competent German court.
Yet at the apogee of the European Commission's hold-up theory, there was also a growing recognition of the risk of hold-out. In its 2014 contribution to a roundtable at the Organisation for Economic Cooperation and Development (OECD) on intellectual property and standard setting, the European Commission noted: "It has been argued that patent hold-up is at best a coherent theory which lacks sufficient empirical evidence. If anything, the problem would be rather the other way around: limiting SEP holders' right to seek injunctions would increase the risk that SEP holders receive sub-FRAND royalties, something that has been called "reverse hold-up" or "hold-out"." The Commission recognised both phenomena but did not take a view on these two arguments. Rather it called on a stringent, facts-based case-by-case analysis of the effects of parties' conduct.  
By 2017, there was further evolution. The European Commission's policy statement (or 'Communication'), that set out the EU approach to SEPs, sought to establish policies for smooth essential patent licensing conditions. For example, while recognising the need to provide safeguards against hold-up, the Commission also argued that in SEP litigation courts should fix the amount of security that implementers should provide as protection against an injunction, at a level "that discourages patent hold-out strategies".
This reflected a growing acknowledgement that gaming of the negotiation system could occur by bad-faith implementers. Indeed, the Communication stressed at different points the need to ensure that inventors of essential technologies achieve a fair return for their inventions, including to compensate for R&D risks taken, as well as incentivise further R&D efforts and to continue to contribute to further standardisation efforts.
Huawei v ZTE sets the agenda
The evolution of the Commission's thinking will have been informed by the jurisprudence of the European Court of Justice. In the landmark case of Huawei v ZTE in 2015 the European Court had the opportunity to consider the question of SEP licensing and the commitment to license on FRAND terms. Even though the context for the case were hold-up concerns, the European Court did not express the legal framework around licensing in terms of hold-up (nor hold-out). Rather, the European Court provided negotiating guidelines for both the licensor and the licensee in the event that an injunction might be sought. In detailing the obligations on potential licensees of good faith and diligence, the European Court actually went to the core characteristics of hold-out strategies, when infringers display bad faith and unwillingness.
The guidance from the European Court of Justice in Huawei v ZTE resulted in a series of decisions from national courts, and in particular from German courts, exploring the boundaries of what constitutes willingness, good faith and diligence in licensing negotiations. For example, depending on the circumstances of the case, courts have considered even a 2-month delay in responding to a FRAND licensing offer from a SEP holder does not comply with the Huawei v ZTE conditions; nor was submitting a counter-offer one-and-a-half years after receiving the SEP holder's initial licensing offer; nor was waiting half a year to respond only after the SEP holder brought an infringement action; or not rendering accounts and providing security for potential royalties based on a counter-offer, more than a month after an implementer's first counter-offer was rejected.
While the law is being clarified, it should now be obvious that where an implementer does not behave constructively or reasonably and intends to slow down licensing negotiations, they are at risk of facing a court finding that they engaged in 'hold-out' strategies to avoid taking a licence.
The UK to the fore
In 2018, in Unwired Planet v Huawei, the English Court of Appeal recognised that it was "wholly impractical" for a SEP holder to have to seek to negotiate a licence or seek to enforce its patents on a country-by-country basis; with no prospect of effective injunctive relief, the resulting situation would incentivise hold-out on a country-by-country basis.
In Conversant v Huawei and ZTE, also in 2018, the English High Court took a consistent view; that forcing a SEP holder to separate licences per-country where it held SEPs, rather than taking a global licence, could be characterised as a 'hold-out charter'. This would strongly imply that in such situations implementers may have the incentives to game the system and engage in hold-out strategies, rather than seek global licences.
Earlier in 2019, in TQ Delta v ZyXEL, the English High Court looked at the defendants' conduct, finding that the defendant engaged in 'hold-out'. ZyXEL had infringed a patent in suit for many years, yet postponed any royalty payment for as long as possible. ZyXEL had also prevaricated on whether it would submit to a court-determined FRAND rate for those patents held valid and infringed (and then only for UK patents). The court noted that denying TQ injunctive relief would, on this basis, enable ZyXEL to benefit from their hold-out strategy.
Philips case puts The Netherlands on the SEP map
Also in early 2019, the Court of Appeal of The Hague handed down its decision in the matter of Philips v. Asustek Computers. What is particularly notable about this case is that the court detailed the tactics adopted by Asus in order for Asus to avoid taking a SEP licence from Philips.
Philips had made a general commitment to the European Telecommunications Standards Institute (ETSI) to make its SEPs accessible to users on FRAND terms. In 2013, Philips notified Asus of its portfolio reading on the 3G and 4G standards and proposed a licensing agreement. In follow-up meetings between the parties Philips provided further details on its patents, claim charts mapping,  and details on its standard licensing agreement, which included Philips's standard royalty rate and the way it was calculated.
In 2015, negotiations broke down and Philips initiated proceedings for patent infringement. The Court of Appeal of The Hague upheld the validity and essentiality of the patent in suit, rejecting Asus's competition law defence and granted an injunction against Asus.
The Court of Appeal then assessed whether the parties were compliant with the steps set out by the European Court of Justice in Huawei v. ZTE. As relates to Philips, the court found that Philips had discharged its burden under Huawei v. ZTE. On the other hand, the court found that Asus failed to demonstrate its willingness to seek a FRAND licence under the Huawei criteria. Given that, the Court of Appeal found that Philips was entitled to seek an injunction.
In its judgement, the court detailed the tactics that Asus deployed in order to avoid taking a licence. In particular, the court found that negotiations always commenced at Philips's initiative. One could indeed argue that sophisticated companies implementing standardised technologies are well aware of the need to enter into SEP licence agreements and that evasive measures are a sign of bad faith.
The implication is not that Asus had merely been slow in responding or confused about Philips' position, but rather that it had actively sought to avoid taking a licence, despite the fact that it was implementing the standards covered by Philips' SEPs. It is of course a factual matter as to whether acts that appear to be avoidance are intentional or not.
However, the court noted that in discussions Asus was not represented by technical experts necessary to evaluate Philips's portfolio and progress negotiations. The court noted that, as Asus had no qualified technical personnel present, after a few hours discussions were stopped to seek technical clarifications, preventing the parties from getting to the licensing terms and conditions. This had the ultimate purpose of delaying discussions further.
The court also held that where Asus raised technical issues in negotiations these were a pretext to stall negotiations, which the court qualified as 'hold-out' behaviour. Therefore, the simple willingness to hold discussions is not enough. Asus engaged in a strategy to effectively avoid having to react to Philips' terms or enter into substantial discussions on licensing conditions. The court was of the conclusion that Asus had not participated constructively to the discussions with Philips.
Implications for the future
It should be clear that hold-out is not a hypothetical concern. Recent court findings have identified specific hold-out strategies in cases before them. These data points are timely as the European Commission is currently revising its antitrust guidance on standardisation agreements (the 2011 Guidelines on Horizontal Co-operation Agreements), notably to factor in developments on SEP licensing. A public consultation is ongoing, until 12 February 2020, where the Commission will consider the views of market participants, but also the views of the European courts. The guidelines, which set out the Commission's competition enforcement priorities in this area, must reflect these real-world trends as evidenced in court decisions.
It might be tempting to argue that hold-up is an issue for competition authorities, as it raises (potentially) abuse of a dominance questions, whereas hold-out is a matter for the courts, as these are essentially commercial disputes. But this is too simplistic.
Just as courts can (and do) hear antitrust arguments, so can competition authorities hear arguments about hold-out, including buyer-power arguments. Potential hold-out strategies are also a significant factor in understanding the competitive relationship between patentee and potential infringer. As the legal implications and remedies of public law and private law actions are very different, European competition policy must maintain the balance between SEP holders and potential licensees, carefully sought by the Commission in its 2017 policy communication.