Have your say on patent office service and quality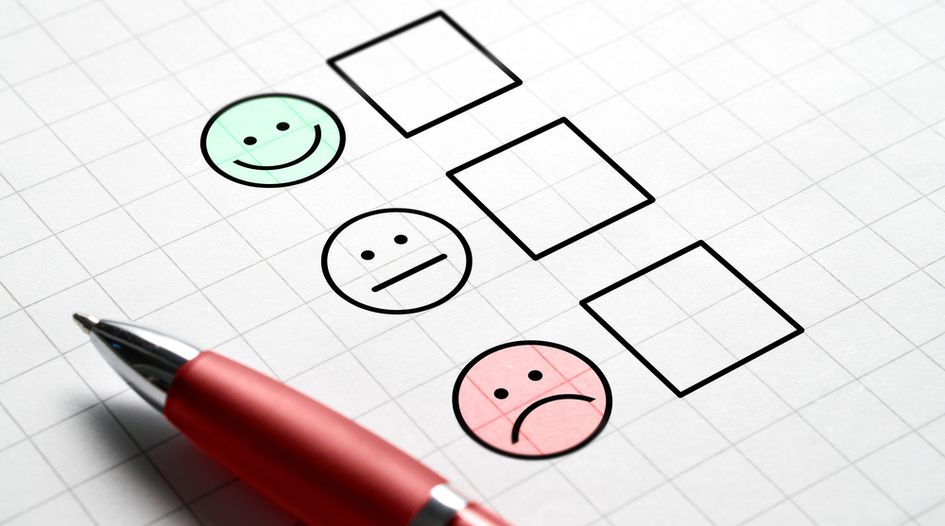 The IAM Patent Office Benchmarking Survey 2021 will provide insights on the prosecution landscape at a time when many organisations are re-thinking their patent management strategies
IAM has launched its latest survey on the world's top patent offices, and we want your opinions on service, quality and value across these critically important institutions.
The survey will cover the IP5 offices – China's National Intellectual Property Administration (CNIPA), the European Patent Office (EPO), the Japan Patent Office (JPO), the Korean Intellectual Property Office (KIPO) and the United States Patent and Trademark Office (USPTO).
IAM has been benchmarking these patent offices for many years, and our annual survey reflects the perceptions of a readership that is laser focused on the commercial value of patents. We've seen them referenced by some of these patent offices themselves in the past, so taking part is a great opportunity for our subscribers to make their voices heard.
The full results and analysis will be made available to IAM subscribers as part of our Q4 Special Report, which will also provide a range of prosecution-focused data and insights.
We have streamlined this survey to ensure that it can be completed in no more than 10 minutes. You may answer questions about as many or as few of the IP5 jurisdictions as you choose.
For those respondents who would like to share more detailed observations on the state of the key patent offices, there are plenty of optional spaces to do that within the survey.
If you indicate that you are a representative of a patent owning organisation, you'll see a few extra questions about your patent filing and maintenance practices during the past year and the year to come, which we hope will give us a picture of how covid-19 and other macro trends are affecting patent activity.
All responses will be treated with full confidentiality. Only anonymised and aggregated information will be used in the IAM Q4 Special Report.  
To take part in the survey, click here.