Graphical user interface protection struggling despite promising Calcutta High Court decision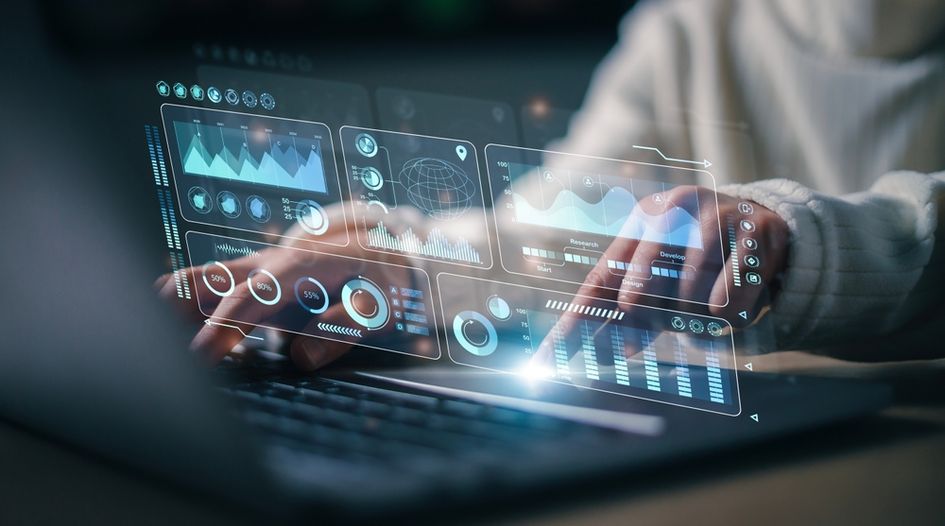 The Calcutta High Court has issued a decision in UST Global (Singapore) Pte Ltd v The Controller of Patents and Designs (AID/2/2019). The court set aside a Designs Office refusal order against a graphic user interface (GUI) design, holding that designs (eg, GUIs) may be applied to external or internal features of the article and are capable of registration if they have visual appeal. Further, the court also held that the application of GUIs on the finished article meets the requirements of industrial processes.
Also, with the presence of Classes 14-02 and 14-04 in the Design Rules (covering Screen Displays and GUIs and India's accession to Locarno Agreement), which introduced a new class in India (Class 32 covering graphic symbols and logos), it would be incorrect to state that a GUI cannot be registered. The court remanded the matter back to the Designs Office to be freshly considered.
GUIs and their significance
According to a Straits Research report, the GUI design market size was valued at US$885.8 million last year and it is expected to reach  US$2,071.64 million by 2031, exhibiting a compound annual growth rate of 9.9% during the forecast period. This projected growth is unsurprising given the upswing in the visual medium of communication in the digital era.
GUI – commonly referred to as 'gooey' – is a digital interface, in which a user interacts with graphical components such as icons, buttons and menus. In a GUI, the visuals displayed in the user interface convey information that is relevant to the user, as well as actions that they can take. GUI allows users to operate televisions, mobile phones, laptops and other electronic items by means of graphical icons and symbols, which are available on the display of the device, making the usability of the device easier for customers as opposed to the earlier text-based command line interface. 
As more and more businesses go online, especially in the post-pandemic era, companies are investing heavily in enhancing user interfaces to better engage customers. User experience (UX) stats show that every US$1 invested in UX design results in a US$100 return. That means that the ROI on UX investments is 9,900% (Forbes). According to another report by Intechhnic, a bad user interface can break a brand in no time. On the other hand, putting work into a well-designed user interface can raise conversion rates by up to 200%, while good UX can increase that to up to 400%.
In this day and age, GUI plays an extremely crucial role in customers' purchasing decisions. In fact, it has sprouted intense competition between consumer electronics technology companies, such as Apple, Samsung and Sony, among many others. These companies invest heavily in R&D of GUIs in order to come up with a product that not only appeals to their mass audiences but enhances their user experience. Before the products launch, the new GUI goes through multiple rounds of focus group discussions, where it faces rigorous scrutiny. In fact, as per Apple's 2021 annual report, the tech giant spent US$21,914 million in R&D, while Samsung expended KRW 22,401.7 billion.
Given these high stakes, it is only natural that companies will try to look at the best possible ways to protect their rights in this area. In most countries, GUIs are protected as designs under their design laws, but unfortunately, in India, registering GUIs under the design statute is similar to a game of ping pong. This could largely be attributed to the way a design is defined under the law.
Definitions under the Indian Designs Act 2000
According to Section 2(a), an 'article' is defined as "any article of manufacture and any substance, artificial, or partly artificial and partly natural; and includes any part of an article capable of being made and sold separately (emphasis added)".
Further, as per Section 2(d), 'design' covers:
features of shape, configuration, pattern, ornament or composition of lines or colours applied to any article….. which in the finished article appeal to and is judged solely by the eye; but does not include any mode or principle of construction or anything which is in substance a mere mechanical device (emphasis added).
While designs related to GUI have been classified in Class 14-04 of the Locarno Classification, which covers screen displays and icons under the heading "Recording communication or information retrieval equipment", in practice, they are usually not allowed as they do not appear to fulfil the legal requirements. A 2014 ruling by the Assistant Controller of Patents & Designs that refused a design application (Number 240305) filed by Amazon Technologies to register a GUI is instructive in this regard, as it explained the reasons for refusal in detail, such that: 
a GUI is merely a function or application based on software connected to a computing device in switched-on condition;
it does not have consistent eye appeal as per Section 2(d) and cannot be considered as an article of manufacture as per Section 2(a);
a GUI cannot be considered as a finished article;
it cannot be sold separately as a commodity in the market, thus conflicting with the definition provided under Section 2(a);and
a GUI does not contain the features of shape or configuration and other design parameters.
Controllers usually follow this stance in GUI matters. There have been a few stray cases where designs have made their way to registration when they should have been refused. 
A challenging road lies ahead 
While the Calcutta High Court took a positive step forward for designs, unfortunately the Designs Office, after reviewing the matter, maintained its previous stance and the design was once again refused.  It will be interesting to see if this matter makes its way to the appellate stage again.
Given that India is looking into acceding to the Hague Agreement for designs, it is imperative that legislators look into the provisions of the law carefully. The Indian Designs Act was enacted in 2000 and now needs a serious overhaul. It is necessary to bring the law up to date with those of other countries that are adapting to today's business reality. Until this happens, applicants and stakeholders will continue to grapple with the 'gooey' mess that they are faced with and seek shelter against alternative remedies of trademark and copyright registration, if available.
---
This is an Insight article, written by a selected partner as part of IAM's co-published content. Read more on Insight
Copyright © Law Business ResearchCompany Number: 03281866 VAT: GB 160 7529 10