Grana Padano ruling raises fresh questions about PDO enforcement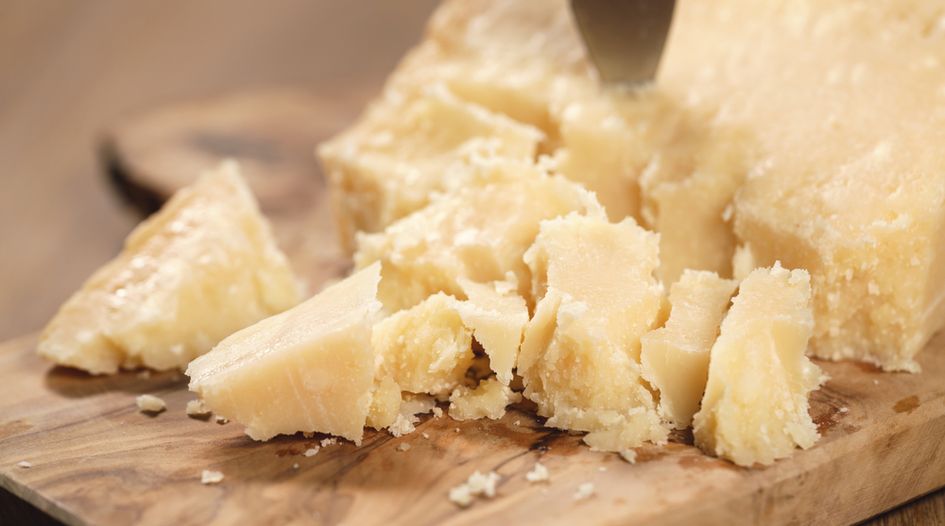 Grana Padano is a hard, slow-ripened, semi-fat cheese that is often compared to Parmigiano Reggiano and is one of Italy's finest cheeses. It holds a protected designation of origin (PDO) – a significant type of EU geographical indication – which protects products with strong links to the locations in which they are produced.
On 17 February 2023 the Court of Turin issued a decision involving Grana Padano's PDO. The consortium that protects Grana Padano had taken action against the company Caseificio Fiandino, which produces a cheese called Gran Riserva Italia. The plaintiffs argued that this name evoked the PDO Grana Padano.
Contrary to these claims, the Turin court dismissed the request, ruling that the term 'grana' only holds value when associated with 'padano', and can only be protected when the two words are used together. It rejected any claim of visual, conceptual or phonetic similarity between Gran Riserva Italia and Grana Padano. Interestingly, the court found that the term 'gran' used by the defendant was not evocative of 'grana', as it is an adjective and a generic Italian term that should remain freely usable.
The court's reasoning stems from the fact that geographical origin is critical to the value of PDOs. The term 'padano' refers to Val Padana in the Po River Valley in Northern Italy, where Grana Padano is produced. The term 'grana', however, refers to the grainy texture of the cheese and so, on its own, does not carry the weight of the PDO as there is no reference to production origin.
This judgment diverges sharply from a previous verdict issued by the Court of Venice on 25 May 2022. In that case, the same consortium objected to the use of Gran Moravia. The Venice judges ruled that 'grana' was in fact not a generic term, suggesting that any attempt to name a similar cheese 'grana' would constitute unlawful evocation of the Grana Padano PDO.
These contrasting rulings underline the complexities involved in protecting PDOs and raise crucial questions about the interpretation and application of regulations surrounding geographical indications and appellations of origin. They also demonstrate that the balance between fair competition and product authenticity protection in the context of PDOs continues to evolve in Italian IP law.
---
This is an Insight article, written by a selected partner as part of IAM's co-published content. Read more on Insight
Copyright © Law Business ResearchCompany Number: 03281866 VAT: GB 160 7529 10