Despite possible German Constitutional Court breakthrough, don't bet on the UPC's fate becoming clearer any time soon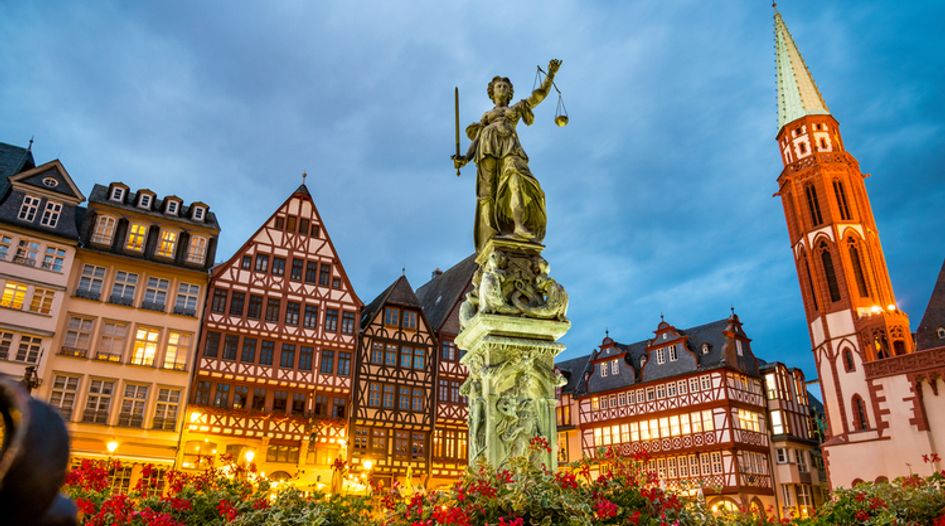 Our colleagues on MIP caused quite a stir earlier this week when they broke news that the German Constitutional Court could soon finally issue its long-anticipated ruling on the legality of Germany ratifying the Unified Patent Court agreement. Speaking exclusively to MIP's Patrick Wingrove, Peter Huber – who is the judge rapporteur in the case – said that, depending on his fellow justices playing ball, his intention is that a decision will be handed down in the first few months of next year.
A lot of controversy was caused by a quote from Huber that rumours the case had been delayed by uncertainties over Brexit were "bullshit". Although he is sad that the UK is leaving the EU, Huber stated, "we are a court that responds to the constitution and the law, and Brexit is of no concern to us."
Doubts were cast on Twitter that a German judge would ever use such language in public and the story was labelled by some as "fake news". However, the substance of the piece, as well as the fact that an interview did take place, were both subsequently corroborated by German publication Juve, so putting to bed any idea that it was not based on reality.
This is as it should be. While we compete with MIP and want to beat them to every story, sometimes they are going to scoop us – and they did here. Instead of questioning the integrity of the reporter and the title, people should have been congratulating them. I do. And what I can also say with absolute certainty is that there is no way a reputable publication like MIP or IAM would ever make up quotes, let alone whole stories.
First off, it is entirely unethical. Second, it can easily be checked (as Juve did in this instance). Third, to engage in spreading "fake news" in a small world like IP, in which everyone knows one another and most people are highly-qualified, fact and detail-oriented, and strongly focused on the law, would be to destroy your credibility forever. I can't speak for all publications, let alone blogs, but MIP – which I edited and was then publisher of back in the 1990s - has been around for 30 years or so for a reason: it operates with integrity.
It may look strange for me to speak out about a rival like this, but I think it is important to take a stand in defence of honest journalism, wherever it comes from. We seek to operate in exactly the same way on IAM and it damages all of us who take the time to check and double check stories, quotes, sources and all the rest before we publish, if anyone in our market believes we are just throwing pieces together for larks. Obviously, none of us is going to get everything right, 100% of the time, but we will always try – and we will never, ever make stuff up.
Having got all that off my chest, I would also warn people not to get too excited about a sudden spurt in UPC activity. Huber has said he wants to get a decision issued in early 2020, but it is an aspiration and no more. As he says himself, a lot will depend on the other justices who sit in the court – and they may not have the same sense of urgency (if that is a word you could ever use for a case that has been pending for what seems like an eternity).
Then there is the issue of the UK. In what also seems an age ago now, in April 2018, the British government confirmed that it had ratified the UPC agreement, despite Brexit, and that it hoped the UK would play a full part in the court system's functioning. But although that was less than two years ago, a lot has changed since then. For example, the IP minister who made the announcement was Sam Gyimah. He has since left the governing Conservative Party over disagreements about Brexit policy.
The minster who actually signed the agreement was then Foreign Secretary Boris Johnson. He, of course, is now the Prime Minister and all set to win a majority in next month's general election. Johnson, who only a few years ago was talking about the dangers of the UK leaving the single market, has been on something of a political journey since then and now favours a very loose relationship with the EU in which the emphasis is on divergence rather than convergence.
That may be more about expediency than conviction, but in practical terms it makes it much harder to be involved in projects such as the UPC, in which the CJEU could play a significant role and courts sitting in EU member states would issue decisions that hold sway in the UK. Thus, even if the German Constitutional Court gives ratification the green light and even if the CJEU decides it is legally possible for the UK to take part, it could well be that politics will intervene and the UK will decide to opt out of the UPC system.
So, in short, MIP got a great story (damn them), but it does not take things forward too much. It is possible that come March 2020 we will have a much better idea about the kind of future – if any – the UPC and the unitary patent regime have. My advice, though, would be not to put too much money on it.