GE Ventures licensing head explains the company's new, collaborative approach to IP value creation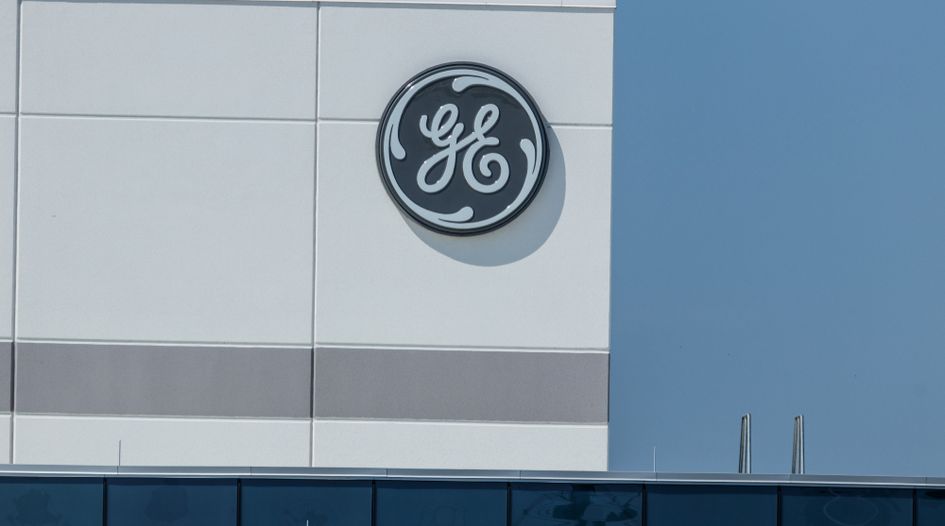 Today is the anniversary of Thomas Edison's birthday and, fittingly, National Inventors Day in the US. To mark the occasion, president of GE Ventures' licensing operation, Pat Patnode, has written this exclusive guest blog for IAM looking at how the giant conglomerate is putting its vast patent portfolio to use in a broader range of industries than ever before. At a time when IP value creation has become much more about collaboration, GE is emerging as an undoubted leader in the field.
Here's what Pat has to say :
When I started out writing patent applications at GE some 20 years ago, our goal was to protect intellectual property and keep our inventions exclusive. Today, we still protect our IP, but success is defined much more broadly. Instead of keeping our inventions to ourselves, we now actively seek out and collaborate with partners who can apply our creations to new industries and offerings around the world.
While this is an important shift, it builds on the legacy of GE's prolific founder, Thomas Alva Edison. One of the reasons we celebrate National Inventors' Day each year on 11th February, the anniversary of Edison's birth, is to recognise how a single invention can spark a technology revolution. Edison set a high bar for invention with his 1,093 patents, and GE proudly keeps pace, filing an average 2,400 patents each year.
But just as the flick of Edison's light switch in 1879 did much more than illuminate a single room, today we want every invention to solve not only the problem for which it was designed, but many others. Simply put, sharing our inventions with creative entrepreneurs and partners around the world gets more people thinking about, and using, GE technology to solve important problems - and ultimately introduces these technologies to new industries.
This approach to licensing GE technology creates opportunities for collaboration with people in the many innovation hubs that have emerged around the world. As we help other companies grow their business, our new partnerships are helping us leverage GE technology and unlock new opportunities. It is also a great way to accelerate the rollout of breakthrough technology that can transform industries and improve lives. And we're able to do all this while continuing to leverage our patented technology to differentiate ourselves in our products and services.
One recent example of this is in our approach to hybrid distributed power (HDP), which melds solar, energy storage (batteries) and diesel power into a small, smart box that switches between the three sources, as needed in order to maximise solar power. While this technology was originally developed for and deployed in GE's wind and solar power installations, by adapting this technology, GE Power and its partners now hope to bring sustainable power to some of the 1.5 billion people who need it around the world.
In India, for instance, Tata Power is using HDP in two pilot projects, including one in a village where a rice-husking mill is planned—unthinkable only a year earlier when there was no electricity to power a mill. "Power islands" like these, where villagers will also be able to charge their smartphones, are also being tested in two rural health clinics and an off-the-grid village in Ethiopia.
In the past, translating an invention in this way - from one industry to another - happened mostly by chance. Now, it's by design. Every day, we think of new ways to benefit from our treasury of more than 50,000 active patents. In working with startups and established companies, we can test hypotheses faster than ever before - moving innovative products to market faster or halting costly development at the earliest sign of failure.
And no matter how strong and deep one's research organisation is, we've also learned that great ideas on how to use inventions are just as likely to emerge from outside a company as from within. Fostering collaboration within GE and bringing in people from outside the fold gives us the chance to look at our inventions from fresh perspectives.
By looking at things from new angles, we're able to accelerate the cycle of innovation and growth. About five years ago, a GE lighting technology was identified as a possible solution to a persistent problem in the electronics sector - the inability of LED screens to display a brilliant red colour. Once our licensing team concluded that GE's potassium fluorosilicate (PFS) phosphor technology (developed for lighting) could solve the problem, it brought a team together to test the hypothesis and prove that it works. Now GE's PFS phosphor is in the majority of all ultra-high-definition TVs, tablets and laptops sold, solidifying a GE technology into an industry sector where it had no presence before.
This openness to tackle new endeavours comes from our heritage as inventors. The ability to learn from our partners and translate our inventions into new solutions to serious problems presents an opportunity not just to grow business but to make a difference in the world.
Edison had changed the world by the time he and his partners founded General Electric, and much more has changed in the 126 years since then. What hasn't changed is our collective desire to invent ways to improve lives every day. There is much to celebrate and look forward to this Inventors' Day.
Sue Siegel, the CEO of GE Ventures and GE's chief innovation officer, will be the keynote speaker at IPBC Global in San Francisco on 11th June.
New subscriber offering coming in March
Big changes are on the way for the IAM platform: from March we will be providing subscribers with even more detailed analysis of and intelligence about developments in the global IP market, as well as giving them an exclusive first look at the IAM Patent 1000 2018 rankings. While some content will remain free to view, non-subscribers will lose automatic access to the intelligence, analysis and data that we publish daily, and will not be able to view much of the new material that we will be offering to subscribers. Further details are available here.