Five years after its founding, IP Bridge reflects Japan's changing approach to patents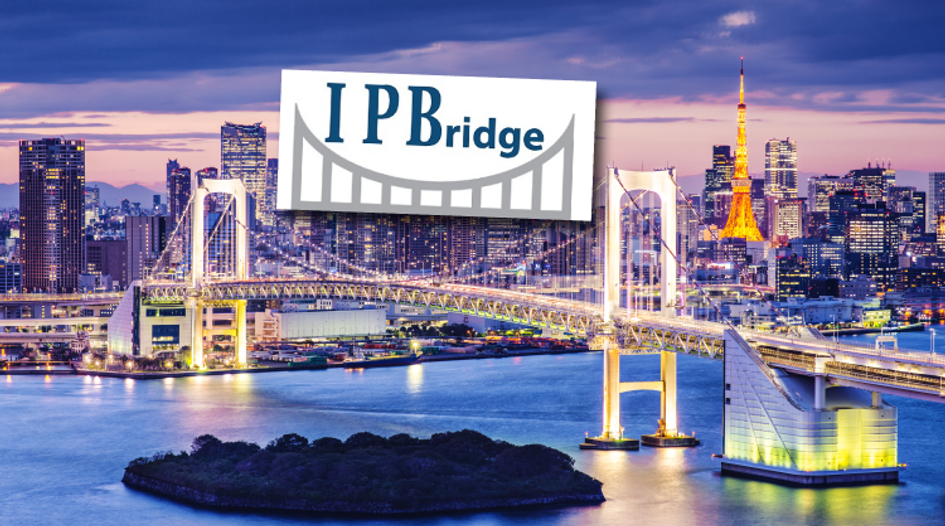 Recently, I attended a reception in Tokyo to celebrate the fifth anniversary of Japanese patent fund IP Bridge. The occasion brought out a mix of guests from industry, investment and government. On hand were executives from operating companies including Panasonic, NEC, Hitachi, Seiko Epson, Fujitsu, NTT Docomo, Canon and KDDI. Finance was also well represented, with representatives from the Development Bank of Japan, Daiwa Securities, Mitsui, Mitsui Sumitomo, Mizuho and other venture capital firms. And of course, there were senior representatives from the Cabinet Office, the Innovation Network Corporation of Japan (INCJ), and the Japan Patent Office.
Founding CEO Shigeharu Yoshii kicked things off, telling the attending guests: "Five years ago when IP Bridge was founded, people did not know if we could survive one year, but we are still here." It was July 2013 when the INCJ, Panasonic and Mitsui put together an initial investment of 3 billion yen ($30 million) to set up the first sovereign patent fund in the country. It was tasked to buy up dormant patents from Japanese companies and license them out.
The INCJ itself was formed by the Japanese government in July 2009 to revitalise the competitiveness of Japanese industries by "carving out non-core businesses, consolidating and integrating businesses, making effective M&As", as well as "bringing new competitive advantages to the whole industry through open innovation". IP Bridge is one of the entities in which INCJ has invested. As one attendee at the reception explained: "INCJ invested in many companies and projects in Japan, but IP Bridge is an example of a success story. To use a simple analogy, INCJ is like a teacher who has many students, and IP Bridge now is regarded as an honour student with good performance."
Over this past half-decade, IP Bridge has obtained more than 3,500 global patents, and now manages three key portfolios – semiconductors, wireless SEPs and a slightly smaller collection of HEVC coding SEPs. Yoshii-san stated: "For the first five years, IP Bridge has been focusing on the activation of dormant patents. As a result, IP Bridge has reached licensing agreements with four major global companies." And what do the next five years hold? "We will continue to focus on commercialising unused IP assets and delivering returns to investors. Additionally, we also focus on investment by investors who are not aware of the investment value of IP. We will collect investors' money to use in licensing business, and the promotion of innovation in business in order to support manufacturers, universities and startups. Making IP more valuable through IP Bridge means making investment return more valuable. We have a strong intention to support sustainable growth of industries by activating various IPs for their use".
I also had a chance to speak with IP Bridge vice president and CIPO Duke Ogata, who elaborated on the fund's strategy: "We have top quality assets, and we have been in negotiation with more than 30 companies around the globe. Our licensing policy is to negotiate in good faith and offer a reasonable royalty. Even though we try to license high-quality patents in accordance with this policy, some possible licensees refuse to take a licence. They may use the delay tactics, make unreasonably low counter-offers, and so on. In such cases, we have no choice but to ask courts to decide on whether we are right or not. We do not want to litigate because litigation is expensive and time-consuming. But, the recent IP environment coerces us to do so. We are now litigating in the US, Germany and Japan. We have generated significant licensing revenue over the last year".
Apart from attending IP Bridge's celebration reception in Tokyo last week, I also had opportunities to speak to some senior managers in corporate IP groups. It seems clear that change is underway in the country's IP marketplace. Patent enforcement and licensing activities are more widely discussed and accepted than ever before, as is transferring patents to third parties (particularly patent pools and aggregators). A couple of companies told me that they want to generate revenue from their portfolios in order to reinvest in future R&D. However, it's worth noting that these viewes are not shared across all industry sectors.
Many people told me that change does not come as fast in Japan as it does elsewhere - and that includes IP strategies. Over the years, though, we have seen IP Bridge attract more domestic rights owners from an expanding number of sectors to partner with it. This is solid evidence that, slowly but surely, the patent world here is changing.