Five ingredients for a stellar IP strategy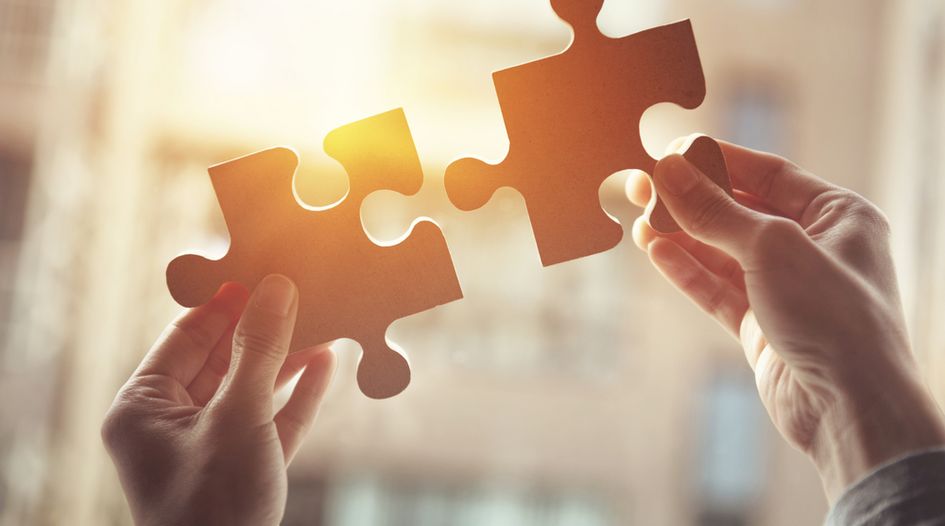 The 2022 IAM Strategy 300 Global Leaders Guide has now been published. In it, we carry interviews with some of those featured in this year's IAM Strategy 300: The World's Leading IP Strategists in which they reflect on their professional journeys to date and offer insights and guidance into career development, practice management and patent industry trends. 
Among the various topics covered, we asked our interviewees to explain what they consider to be essential for a truly world-class IP strategy – and how such a plan can make or break a company.
Pragmatic but proactive
"I think the first step is knowing what IP protection best suits your innovation and building a strategy that covers all types of intellectual property, not just patents," opines Natalie Giroux, president of Stratford Intellectual Property. A holistic strategy should be designed with the end goal in mind and can be thought of as having five separate pillars. "First, develop an IP-minded culture through IP literacy to ensure all employees have respect for intellectual property and know how to handle it. Second, have a clear strategy on what to protect and where. Third, implement processes to manage the IP portfolio such that it is always due-diligence ready, tracking to a long-term budget." Following these steps, Giroux explains that patent databases should then be used to derive market/industry intelligence and competitive positioning. "Finally, strategy must always consider monetisation opportunities as well as divesting assets. A well-rounded IP strategy is pragmatic but implemented in a proactive manner."
Plan ahead to enjoy success
Planning is also a crucial element. Elliot Papageorgiou, head of IP strategy in Gowling WLG's China Business, advises professionals to "plan at least five years, but ideally 10 years, ahead, with regular reviews and adjustments to ensure strategy evolves to match changing market conditions." He also recommends management buy-in at the highest level, before localising and adapting the IP strategy for both market jurisdictions, as well as manufacturing, or sourcing, jurisdictions.
Peter Franke, a principal at Franke Hyland Pty Ltd in Australia, agrees with Papageorgiou on the necessity of stellar preparation. "An IP strategy is a very bespoke exercise, if it is done well," he remarks. It should begin as early as possible in the product development process, with an understanding of the best commercial pathway to follow. "Deep and wide knowledge of IP systems, timing and costs then all interact to produce a strategy," Franke maintains. "Equally, the strategy will adapt over time to changes in products, modes of use and the issues that arise on the IP journey."   
"An aggressive IP strategy can unlock huge wealth"
Praveen Goel, founder and CEO of PG Technology Research in India, argues that any strategy worth its salt should be both defensive and aggressive in the correct proportions. "The company ought to blend its inventive and creative ideas, products, trademarks and tradenames, source codes, documents and so forth, as soon as they are developed through various available IP protection tools," he suggests. A thoroughly researched and well-planned patent portfolio development strategy can deliver unprecedented results. "We have numerous examples of IP portfolios increasing a company's valuation manifold."
Many companies, despite having a strong patent portfolio, are unaware of its value, either because of lack of knowledge or because their strategic outlook is largely defensive. Aggression is important, Goel advises, because an IP-vigilant company needs to be aware of any IP infringement by competitors and third parties. "An aggressive IP strategy can unlock huge wealth for a company through out-licensing and sales."
A global outlook
Jeffrey Morton, partner and chair of Snell & Wilmer's life sciences and medical technology industry group and co-chair of its technology industry group, stresses the importance of taking a global perspective. "Working with progressive and thoughtful foreign IP practitioners really helps me to maintain a focus on international considerations in the course of planning and implementing IP strategy for our clients," he explains. "Beyond that, I think that it is very important to develop a mindset that appreciates the truly global nature of the legal business. I am fortunate to work with clients from all over the world and – as a result – I do not limit my client network to San Diego or, for that matter, US-based clientele."
Richard W Hoffmann, a shareholder at Reising Ethington, confirms the role that global considerations should play in a successful IP strategy. "At the outset, rights holders must develop a comprehensive approach to protecting their intellectual property in all of the markets where their products may be produced or sold."
A multi-pronged approach
Finally, as Hoffmann stresses, it is critical where possible to use different types of intellectual property to cover a single product, utilising these various forms as a base for further IP rights. "For example, a utilitarian product may have important ornamental features that can be covered by design patents, while also being protectable as trade dress," Hoffmann reveals. "A rights holder can thus take advantage of the exclusivity offered by a design patent to acquire distinctiveness to then in turn obtain protectable trade dress, thus maximising its ability to remove infringing products from third-party seller platforms as fast as possible."