Even if you forget about 101 reform, don't forget about DC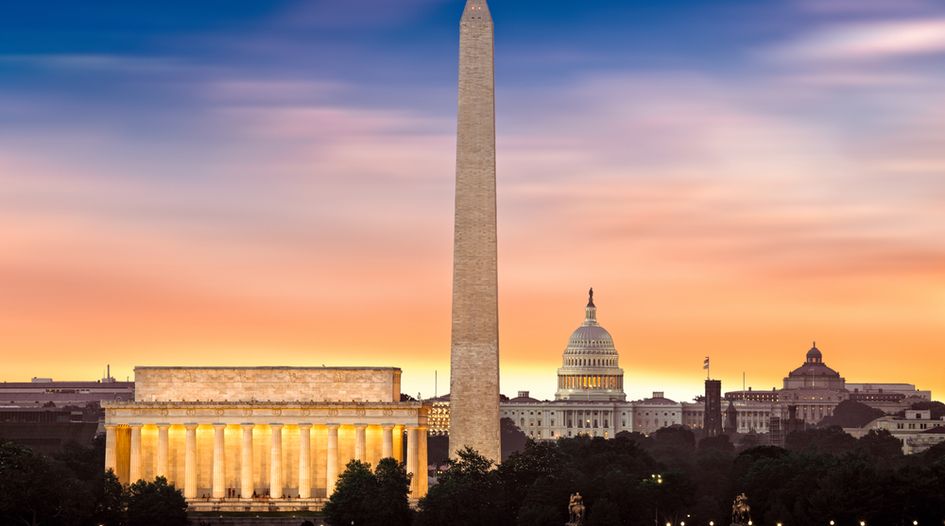 This time last year it was clear that considerable momentum was building behind changes to patentable subject matter law in the US. For starters, Senator Chris Coons, perhaps the leading IP reformer in Congress in recent years, had found a Republican partner he could work with in North Carolina's Senator Thom Tillis.
And then when Bloomberg Law broke the news that the pair had called a series of closed door meetings with a range of stakeholders to discuss how Section 101 might be tweaked, it seemed likely that at some point in 2019 the Senate Judiciary Committee would consider a draft bill.
Tillis and Coons continued their efforts in the early part of this year, becoming leaders of the Senate Judiciary Committee's reconstituted IP subcommittee and winning plaudits for engaging widely with interest groups and running the process in a relatively transparent way.
Hopes appeared to be at their highest in May when, after much engagement with the patent-owning community, a relatively simple one-pager outlined how the two senators wanted to change the language in 101 and also rework section 112. Reform of the latter was widely seen as being thrown in to appease the high-tech community. It largely liked the direction subject matter case law had moved and chafed at the prospect of any changes to 101 that might lead to an increase in the assertion of overly broad patents against them.    
But despite all of the progress - and there was another meeting of the pro-reform forces this week in DC - here we are, a few weeks from the end of year, with no draft bill in sight.  
The main obstacle appears to be that a significant rump of the pro-reform community can't coalesce around preferred statutory language. Without consensus there it will be very hard to run roughshod over the protests of high tech, as well as advocacy groups concerned that changing 101 might prove a boon to the pharma industry and give life sciences companies far broader IP protection.
There might be some who read about the diminished prospects for changes to 101 in the short term, shrug and simply say: "Well, of course it couldn't be done." After all, Federal Circuit judges, the part of the judiciary with the greatest level of IP expertise, seemingly struggle with patentable subject matter questions on a weekly basis. In light of that it should come as no surprise that legislators can't find a fix.    
But if you do think that, don't allow it to drop IP policy down your priority list. For one thing, 101 reform efforts aren't dead. One insider put it to me that they're on life support but, as was the case with the America Invents Act, any legislation of this type is invariably a multi-year effort which flexes to reflect stakeholders' primary interests and changes in the case law. There is every chance, for instance, that should the Supreme Court take another 101 case, such as Athena Diagnostics, then the reform debate will look quite different after it issues its opinion.    
And then there are other areas where policymakers may turn their attention, and which show why stakeholders should remain engaged. Earlier this week, the USPTO's former commissioner for patents Bob Stoll wrote an opinion piece for Law360 under the heading "Can we get an administration standard on tech standards?"
In it he urged USPTO head Andrei Iancu to join the Department of Justice's Antitrust Division in "re-evaluating the FRAND injunction policy regime" after the latter withdrew from a previous joint statement.
The office has yet to make its move but Stoll's piece highlighted the degree to which standards and FRAND licensing could start to loom far larger in DC policy discussions. That may become only more pressing in the halls of Congress and beyond should China emerge as the dominant force in setting worldwide royalty rates and in making contributions to standard setting organisations.
If you switch off from those kind of discussions then it's far harder to blame others if you don't like any resulting policy. DC can be a frustrating place in which to do business but that doesn't mean you can ignore it.