Europe is set to become an even greater focus for global IP strategists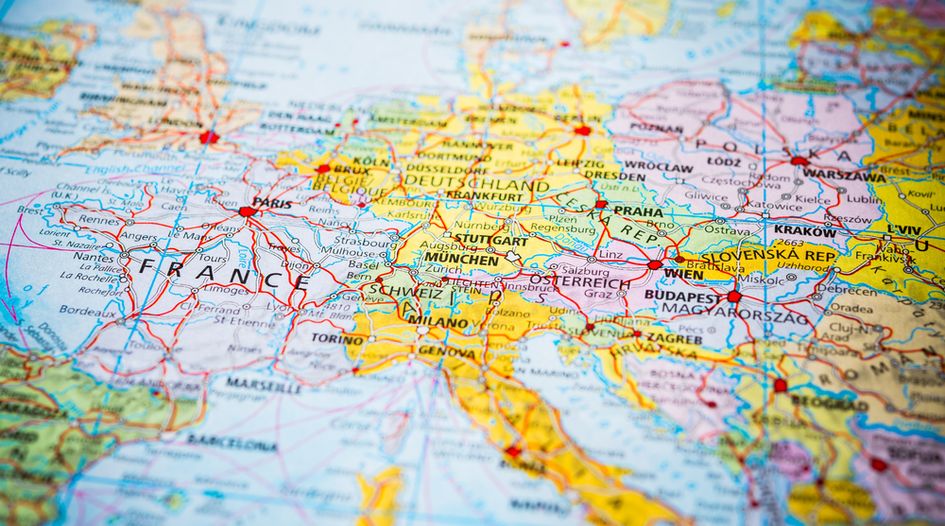 The United States is indisputably the world's traditional powerhouse of IP value creation, while China's importance has grown exponentially over the past decade as the country has become one of the world's largest markets and innovation hubs. There can be little doubt, however, that major changes in Europe are boosting its importance as a centre of patent value creation, while throwing up crucial new questions for global IP strategists.
The continent has always been important, of course, boasting a population of three-quarters of a billion people and four G7 members states. But the imminent creation of the EU's Unified Patent Court and unitary patent system covering 24 member states, as well as the increasingly pivotal role of German and UK courts in global SEP/FRAND disputes, means that Europe is assuming an even greater strategic significance. Let's not forget, moreover, that under President Biden's watch it has fallen to European leaders to make the argument for the importance of international intellectual property rules during recent debates over the proposed TRIPS waiver.
As such, I am delighted to be leading IAM's efforts to provide the most insightful coverage and analysis of European patent issues available anywhere. As the platform's newly minted Deputy Editor, I will not only be continuing to dissect the most important life sciences IP stories (as I did previously as IAM's Life Sciences Editor), but will also be increasingly shining a spotlight on the strategic, legal and commercial questions affecting IP in Europe.
With the UPC Agreement's provisional application phase now underway, tracking preparations for the new unified system – set to come into operation late this year – will be a top priority. As IAM reported recently, the appointment of judges, the fate of the life sciences section of the central division, and the ratification of remaining member states (such the Republic of Ireland, where a referendum is required), will be especially important to watch out for.
As well as providing information on the immediate opt-out strategies that companies need to be putting into place as a matter of urgency, IAM will be exploring the tough, longer-term questions facing business under the new system. The strategic considerations informing when and whether to acquire unitary patents, and how to use them in conjunction with national rights, will be a key focus. How national courts will interplay with the UPC will be another. Following Brexit, IAM will also be paying close attention to how London court actions interplay with litigation at the unified court.
The new court's approach to SEP/FRAND disputes, injunctions and general questions of patentability will also be a focus of IAM reporting. Meanwhile, significant procedural uncertainties add to the importance of studying the UPC case law as it emerges.
Europe will have a major role in global patent strategies for reasons other than the UPC. The courts in Germany and the UK are already pivotal in worldwide SEP/FRAND disputes, for example, and not just because of the size of their national markets. The London courts' willingness to set global FRAND rates have made them a key part of the litigation landscape, while its strong stance against anti-suit injunctions have cemented Germany's importance for SEP owners. IAM will be providing cutting-edge insights into the fast-evolving case law of Europe's national courts.
Ongoing EU policy discussions over SEP/FRAND, the potential introduction of a unitary Supplementary Protection Certificate for drug innovators and the harmonisation of the bloc's compulsory licensing laws add further reasons for IP professionals around the world to keep an eye on Europe. Meanwhile, we can expect European leaders to remain at the forefront of international IP debates, such as the ongoing negotiations over covid 19 vaccine patents, data and trade secrets.