Ericsson CEO strikes optimistic tone, but wireless industry waits to feel full effects of covid-19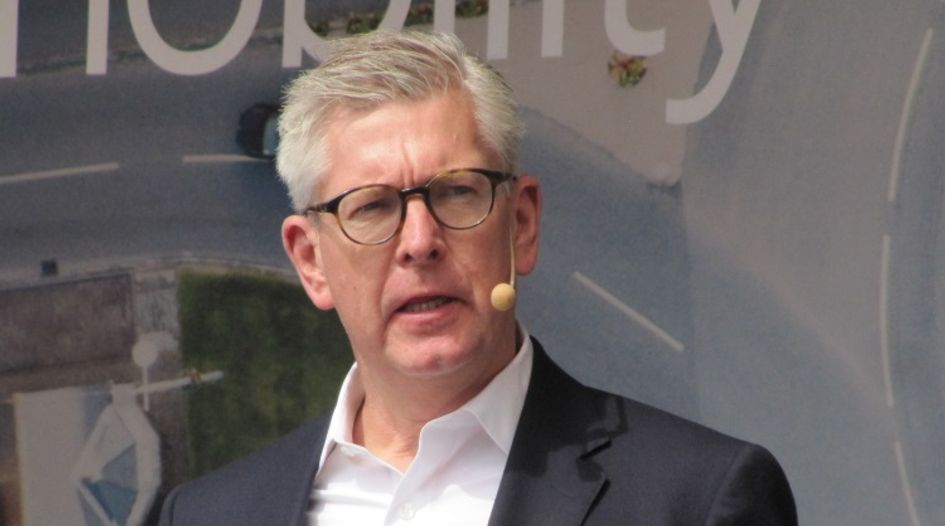 Ericsson held its AGM earlier this week, although the covid-19 pandemic scotched any hopes of an in-person gathering, forcing the company to hold it virtually. Despite the disruption hitting every major economy, though, the message from CEO Björe Ekholm was relatively upbeat. He reported Ericsson was yet to see a significant impact from the disease on its business.  
As he discussed the ongoing rollout of 5G and the company's success in the space, he also pointed to its patent portfolio as a sign of obvious strength. "Our leading position is reflected in our portfolio of patents, which consists of over 54,000 granted patents," he commented. "But patents are a question of both quantity and quality, so the fact that independent assessors conclude that we have a leading share in relevant patents in 5G bodes well for the future."
It's not clear which independent assessors he was referring to, although this IAM piece, written last year by a team from Bird & Bird, highlighted Ericsson's 5G patent strength.
To what extent Ekholm's messaging remains so upbeat as the true impact of covid-19 unfolds remains to be seen, but the company's decision in early February to pull out of this year's Mobile World Congress suggests that it appreciated the gravity of the situation relatively early.  
His words also chime with what Qualcomm CEO Steve Mollenkopf has been telling the market. He has informed the likes of CNBC that the company has seen demand recover strongly in China. 
Late last week there was further good news from InterDigital. It reported a decision to raise its revenue guidance slightly for the first quarter and forecast its expenses to come in below its previous estimate. The company revealed that two new licence agreements to its respective mobile and video technologies was behind the improved performance.
In a statement CEO Bill Merritt commented that: "With nearly 90% of its revenue from fixed fee agreements that are not sensitive to our customer's volumes, we are in a strong position to weather the current macro-economic environment."
In the next few weeks the full results for the first quarter will give us an even better sense of how the largest licensors have been affected, although the numbers for Q2 and Q3 might give us a better sense of the true impact of covid-19.
As we reported earlier this week we're getting some early numbers on how the pandemic is starting to hit smartphone sales, particularly in China. Data for February shows that they dropped by a dramatic 38% during the month prompting a 14% year-on-year decline globally, although there were signs of recovery towards the end of the month and into March.
Given that the coronavirus started to have a major impact in Europe, North America and other regions outside of Asia only last month we still don't yet know quite what impact the outbreak is having on a large number of mobile markets. However, with steep rises in unemployment now being reported in many countries it seems safe to say that the numbers are going to be grim.  At that point the messaging from Ekholm et al might well start to change.