We have not been informed of any Chinese antitrust investigation of us, Ericsson tells IAM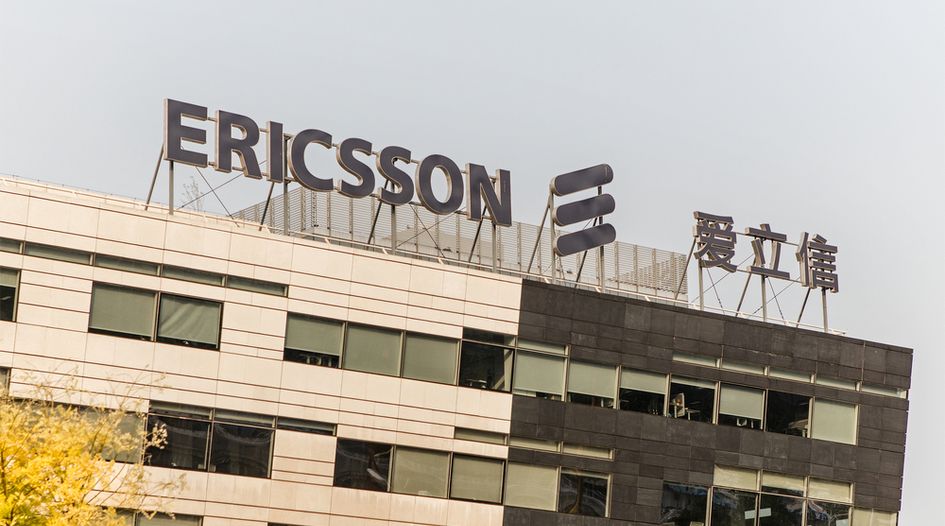 Yesterday, a short article in a Chinese media outlet called Phoenix News, or ifeng.com, claimed that one or more Chinese mobile phone manufacturers have lodged complaints to Chinese regulators about Ericsson's licensing practices.
The unsourced article cited foreign media reports and said that China's State Administration for Market Regulation (SAMR) had begun an investigation into Ericsson for abuse of dominant market position and excessive royalty rates relating to 3G and 4G SEPs.
The item has been picked up on a couple of other Chinese news aggregation sites, but does not appear to be anywhere else, including in the foreign press.
Ericsson had the following to say when asked by IAM about the report:
Ericsson is aware of the media reports in China and elsewhere concerning complaints about our IPR licensing practices. However, we have not received any information about this complaint directly, and can therefore neither confirm, deny or comment.
We license our industry leading patent portfolio on FRAND (Fair, Reasonable and Non-Discriminatory) terms and conditions and have always been committed to these FRAND principles.
The Swedish telecom has not, then, received any formal notice about an antitrust investigation in China. It is, of course, possible that one or more of its Chinese SEP negotiating counterparts have shared some amount of information with SAMR, the successor to the National Development & Reform Commission created in an administrative re-shuffle last year.
Ericsson is still engaged in SEP disputes with Xiaomi and TCL. Shenzhen Intermediate People's Court records show that the Swedish company is the defendant in a lawsuit of unknown subject matter filed by TCL on August 17th 2018. The company has announced very little in the way of recent SEP licence deals in China.
As the NDRC investigation of Qualcomm (which wrapped up in 2015) showed, any formal probe of a foreign patent licensor in China could last many months and potentially end with a hefty fine and strict conditions placed on licensing practices. In the business world, there are few things less uncertain than the inner workings of Chinese regulatory bodies - and investors hate uncertainty.
The ongoing trade dispute between the United States and China has seen plenty of tit for tat so far. Given what is going on with Huawei in the United States – it was hit by criminal charges for trade secrets theft and bank fraud earlier in the week – an investigation into one of the Chinese firm's key rivals in the telecommunications equipment space would inevitably be viewed through that lens.
On Monday, Ericsson presented its financial results for the fourth quarter of 2018. According to industry media, CEO Börje Ekholm was asked (but declined) to speculate on how the increased pressure on Huawei by telecoms carriers in US-allied countries might affect the market. He did note that China is leading the race to deploy 5G, and added: "We are investing heavily to make sure that we are a technology participant in that evolution of their network."
The SAMR story could well be inaccurate or even plain false, and with the furore in both China and the west over the trade dispute and a seeming 'cold war' in tech, it would be just the kind of carefully placed, but less than straight-up piece that might gain a lot of traction.
But regardless of the report's veracity, the fact is that patent licensors like Ericsson can ill afford to ignore regulatory risks in China at this moment. For all intents and purposes, in the current environment, major foreign patent licensors like Ericsson, Nokia, Qualcomm and others have to assume that they are the subject of close and continuous monitoring by Chinese antitrust watchdogs.
They should also assume that their negotiating conduct is being shared by their interlocutors with authorities on a regular basis - and that if regulators have a reason to act, they will do so with decisiveness, provided the political timing is judged to be right at the highest levels of China's leadership.
That makes every ongoing SEP negotiation in China right now a very fraught process.