EPO staff endorse industry patent quality complaints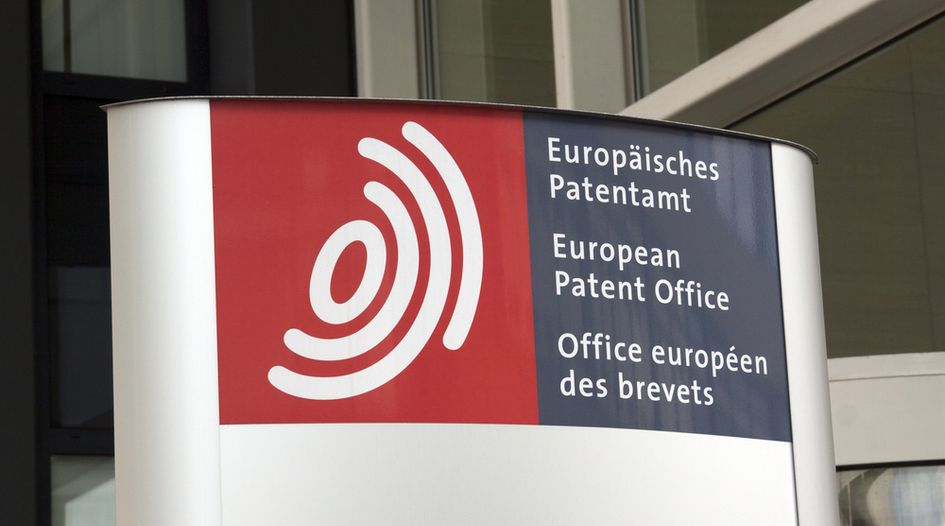 The Staff Union of the European Patent Office (SUEPO) has echoed concerns expressed by several large companies about the office's approach towards patent quality. SUEPO's intervention is the latest development in a stand-off between EPO management and the signatories of the Industry Patent Quality Charter.
SUEPO voiced its position in a document produced by the Central Staff Committee in response to a debate triggered by the Industry Patent Quality Charter, a recent initiative of large IP-owning companies who believe that the EPO has adopted a misguided approach to patent quality. The charter's supporters include Ericsson, Siemens, Nokia, Bayer, Procter & Gamble, Roche, Qualcomm, HP, Vodafone and Deutsche Telekom.
Spearheading the IPQC is Beat Weibel, Chief IP Counsel and Group Senior Vice President at Siemens, who spoke exclusively to IAM in October. Complaining that a high percentage of EPO-granted patents are revoked when tested in German litigation, he argued that the EPO has prioritised internal process quality (efficiency and timeliness) over substantive patent quality. Weibel expressed concerns about the incentives provided to examiners and asked that the office shift its focus to incentivising complete prior art searches and rigorous examinations.
Similar points were made in further IAM interviews with IPQC signatories Alexander Haertel, Cluster Lead Patents at Deutsche Telekom, and Joerg Thomaier, Head of IP at Bayer, published this year.
The EPO leadership has pushed back against these complaints, however. Speaking to IAM towards the end of 2022, Stephen Rowan, Vice-President for Patent Granting Process, strongly rejected claims that the office has prioritised efficiency over substantive quality. Those claims are not "backed up by the evidence", he said. "We are working on improving that quality, by investing in our staff, investing in our tools, investing in our databases," Rowan stated. "But it is important to us to base this discussion on facts, rather than perceptions and assumptions."
He emphasised that the tools available to EPO examiners are unparalleled anywhere else in the world, pointed out that 77 new examiners were appointed in 2022 (64% with PhDs), and argued that the EPO's incentives are holistic. (Rowan might also have pointed out IAM's Benchmarking Surveys have consistently shown that readers regard the quality of EPO patents as being better than those of other major IP offices.)
Since then, the IPQC signatories have met with EPO management to discuss how they can work together to boost patent quality. And the IPQC has published a several suggestions, including for new commitments to ensure more thorough searches and examinations, for the introduction of an easy-to-use, anonymous user feedback system, for continuous and trackable external training of examiners by industry and research partners, and for the examiner incentive system to be made transparent.
As of the end of February, no agreement had been reached on these proposed measures. There appear to have been no further developments over the past week or so.
SUEPO has now sided with the IPQC signatories, stating that "the office is in denial". It has cited official figures from the Directorate Quality Audit showing that the compliance rate of grants has dropped from 85% in 2015 to 75% in 2022. And it has criticised the response of Rowan and President Antonio Campinos to quality-related criticisms. "The fact is that management's interest in genuine patent quality began to fade decades ago, when the pursuit of endless productivity and production growth replaced a sense for public service and common sense," SUEPO states.
SUEPO echoed calls for examiners to be given more time and funding to undertake complete searches and examinations, criticised the EPO's failure to replace 20% of leaving examiners, and backed the request for greater transparency regarding incentives.
The nature of its intervention is hardly surprising. SUEPO has long had a strained relationship (to put it mildly) with the EPO leadership. Last year saw EPO staff demonstrate against the re-election of President Campinos and take industrial action concerning staff working conditions. SUEPO representatives were allegedly subjected to "foul language" from Campinos. Moreover, a Technologia survey of EPO staff found that 89% disagreed or strongly disagreed with the view that the introduction of performance related bonuses had been a good thing for the quality of the EPO's work. Seventy-two percent said reorganisations and restructurings at the EPO had a negative impact on their work.
Against this background, the Central Staff Committee has expressed hope that the IPQC will cause management to rethink its approach and "achieve what could not be achieved internally: to put patent quality back at the top of the agenda".
Whether SUEPO's interjection will help the IPQC signatories to gain their desired concessions, or whether it will make the EPO management more inclined to close ranks, remains to be seen.