EPO Patent Index reveals Sweden and Denmark in top three of application tables by population size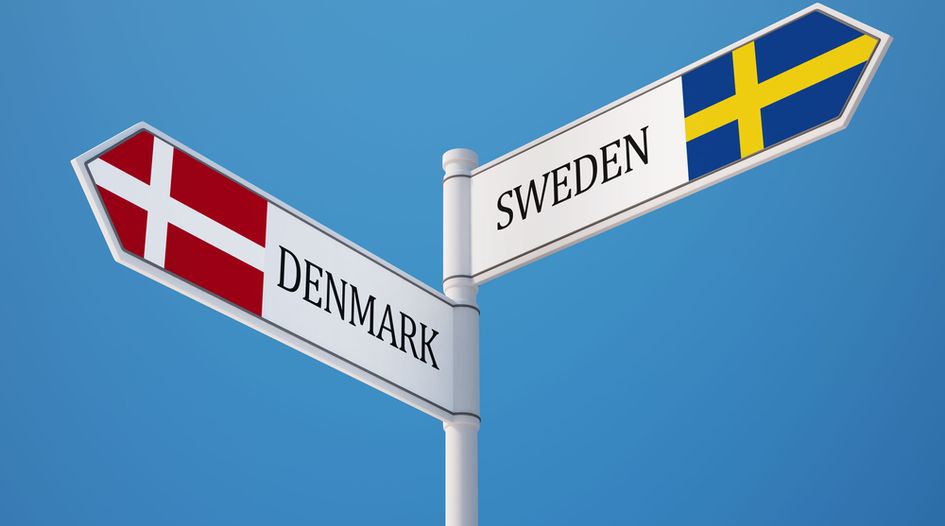 The EPO has published its annual Patent Index, which provides a comprehensive overview of current patent trends across Europe and the future direction of technology based on the fields in which most patents are filed.
According to the index, filings from European applicants have fallen slightly to 43.4%, compared to the 24.9% (48,088) filed by companies and inventors based in the United States. China saw the highest growth at 9.8% (19,041) and is quickly catching up with Japan, which sits at 21,576 filings. Germany (24,684) and France (10,900) were the top filers in Europe, but Sweden and Denmark's respective positions in the rankings are particularly interesting.
Sweden and Denmark are ranked 10th and 12th respectively when it comes to the number of European patent applications filed per country, based on the first-listed applicant's country of residence. Sweden accounted for 5,036 and Denmark for 2,662 of all direct European applications and international (Patent Cooperation Treaty) applications that entered the European phase during 2022. This places them at second and third in the ranking tables by population size, beaten only by Switzerland (whose 9,008 applications won it 7th place, based on applications by country).
Seven of the top 10 most patent-active fields saw growth (eg, electrical machinery and apparatus), but energy, which includes clean energy inventions and battery technology, grew the fastest at 18.2%. The top technology field – digital communication – continued to boom with an 11.2% increase, while biotechnology also saw significant growth with an 11% rise.
The Nordics, relative to their size and populations, remain home to some of the most famous and recognisable brands in technology and fast-moving consumer goods. Many of these countries are known for having governments that take an actively supportive approach to education and innovation, which appears to have resulted in a highly educated population that tends to be considered somewhat tech savvy. According to data collected from Microsoft Academic Graph, the Technical University of Denmark has recently been ranked as the third-best engineering and technology university in the world, just behind MIT and Stanford.
The supportive environment for innovation is reinforced by the excellent international reputations of both the Danish Patent and Trademark Office and the Swedish Intellectual Property Office. Both are members of multiple international and bilateral partnerships (eg, the Patent Prosecution Highway) and have a reputation for thoroughness and ensuring that information and advice is readily available and accessible. They both operate in English where required, which can be a huge help for any organisation that is seeking to file an international application through the EPO.
While there will be other reasons behind the high EPO rankings by population size, it is clear that countries whose governments support innovation and IP development are the same ones that dominate patent application rankings and are therefore more likely to dominate future technology areas. Denmark and Sweden continue to hold their own against countries with significantly larger populations, which only reinforces the fact that while size may play a key role, development of ideas and innovation within a country are still often the result of creative individuals and organisations therein.
---
This is an Insight article, written by a selected partner as part of IAM's co-published content. Read more on Insight
Copyright © Law Business ResearchCompany Number: 03281866 VAT: GB 160 7529 10