East Asian giants leave their stamp on the IP market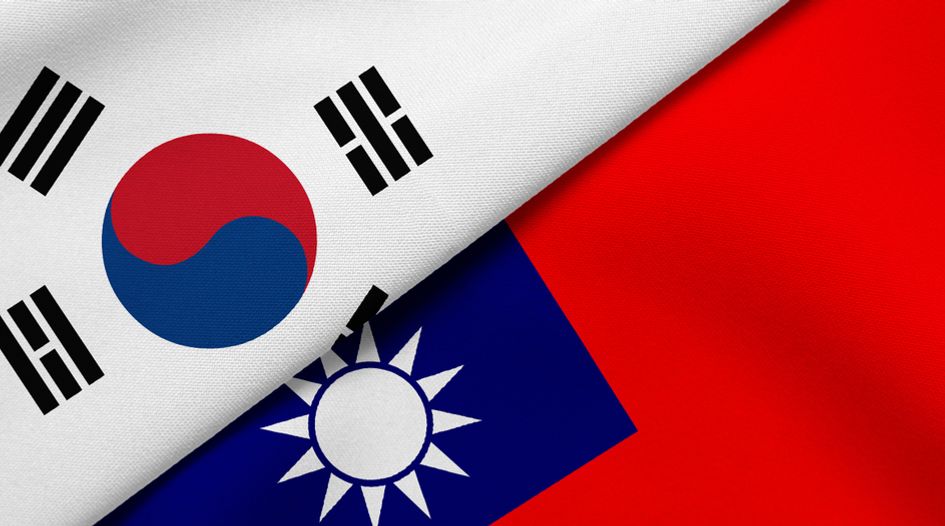 Today we continue our look at the 2020 Asia IP Elite with a focus on the leading players in the tech hotspots of South Korea and Taiwan
The Asia IP Elite recognises the very best of the region in terms of IP strategy. Its membership comprises companies and research entities that have a dedicated IP function and have been active players over the past year, whether through deals, disputes, transactions, strategic initiatives or by sharing best practices in IP management with the wider community.
Yesterday, we kicked off the rundown of this year's membership of the Asia IP Elite by naming the entities from India, Southeast Asia and Australasia on the list. Today the focus turns to Taiwan and South Korea. 
What do the two have in common, besides having won plaudits for effective response to the covid-19 epidemic? Both markets have emerged as incredibly strategic centres of global technology trade. Only two companies are expected to remain on the bleeding edge of semiconductor manufacturing in the next generation of process technology: TSMC and Samsung Electronics. The latter company is also emerging as a key 5G player as Chinese products face greater scrutiny.
For both economies, retaining those commanding heights will require deft IP strategy. In Korea, those strategies show signs of becoming more muscular. This year we have seen two remarkable intra-Korean patent disputes continue to play out. KAIST managed to secure a licence after litigating against Samsung, while LG Chem continues to prosecute a bitter feud with rival SK Innovation, which trade secrets are at the centre of.
Few places are more trade secrets-conscious than Taiwan. Companies like TSMC and Largan set the standard for safeguarding confidential information. But plenty is happening on the patent side as well. Hon Hai is wielding its Sharp patent portfolio in a way that gives every indication it intends to be a major licensing player.
Many of the Elite organisations recognised today show that large, bureaucratic organisations like conglomerates and state-run entities can have dynamic IP value creation strategies.
The Elite
South Korea
ETRI • Hyundai Motor • KAIST • KT Corporation • LG Chem • LG Display • LG Electronics • Samsung Electronics • SK Hynix
Taiwan
Acer • AU Optronics • Hon Hai Precision Industry • ITRI • Largan Precision • MediaTek • TSMC
In-house highlights from 2020
June – Media report claims Apple has new patent deal with lens supplier Largan
Without making any definitive statement on what kind of deal (if any) has actually taken place, it is safe to say that Largan's deep investment in technology on the cutting edge, and its aggressive defence of both patent and trade secret rights, are key to how the company has remained one of the most advanced and profitable links in the smartphone supply chain.
September – Samsung seizing 5G opportunities enabled by patent leadership
Samsung has been much quieter than its Chinese rival about what its strategies for inbound and outbound FRAND licensing will be. But as 5G becomes more central to the company's business strategy, you can be sure that the IP department run by In Jung Lee has its hands full.
September – Samsung, Apple deals confirm KAIST has joined the big leagues of licensing
KAIST has developed what seems to be one of Asia's most mature patent licensing operations at a time when IP value creation has been at the centre of a range of government-linked initiatives. There is the obvious link to Intellectual Discovery, which has only recently started to function as more of a private-sector IP licensor. State-run research lab ETRI has also been the progenitor of numerous licensing campaigns focused on US litigation over the years.
September – Confronting critical challenges, Taiwan's tech companies must find a way to create patent value
"Pairing IP and finance is a good model," says AU Optronics director of IP Spencer Yu. "I know ITRI is rolling out some collaboration with financial institutions – mainly banks. It's challenging for banks to value the technology and IP portfolio prior to deciding whether to approve loans or finance. It makes sense to work with an organisation like ITRI whose incubation and innovation efforts can be high quality, reliable resources."
August – Asia's elite navigate the new normal
Vice president and head of the IP centre Min agrees that IP departments are under pressure to find ways to cut costs. LG Chem is also exposed to the auto business as a top supplier of batteries for electric vehicles. The company instituted a hiring freeze for the first half of the year. While tough choices still need to be made, where IP filing is concerned, the company is seeking to avoid cuts that could deprive it of valuable assets down the line. "We need to deal with a strict budget situation, but still we do not hesitate to file patents in the United States," Min says. "The United States would be the last venue where we would reduce."
August – Foxconn and Sharp: a patent strategy marriage made in heaven
It has been a few years since this new approach was introduced and Foxconn absorbed Sharp's holdings, which means that we can now see the full impact of this strategy. Data analysis shows that Hon Hai has been serious about cutting down its portfolio, although its filings in China have continued to grow, while Sharp has not only been important in terms of monetisation but also for technology development.
October – How TSMC stays on top of the transactions market
What's a massive operating company in the semiconductor space to do? TSMC chief IP counsel Billie Chen says that her team spends most of its time day-to-day contending with NPE threats. So it may come as a surprise that one of TSMC's tactics over the last couple of years has been to join forces with one of the biggest chip-sector NPEs and make common cause in the transactions market.
On Thursday we name the entities from China that feature in this year's Asia IP Elite. On Friday, we will cover Japan.