Diversity, equity & inclusion matter: a son's perspective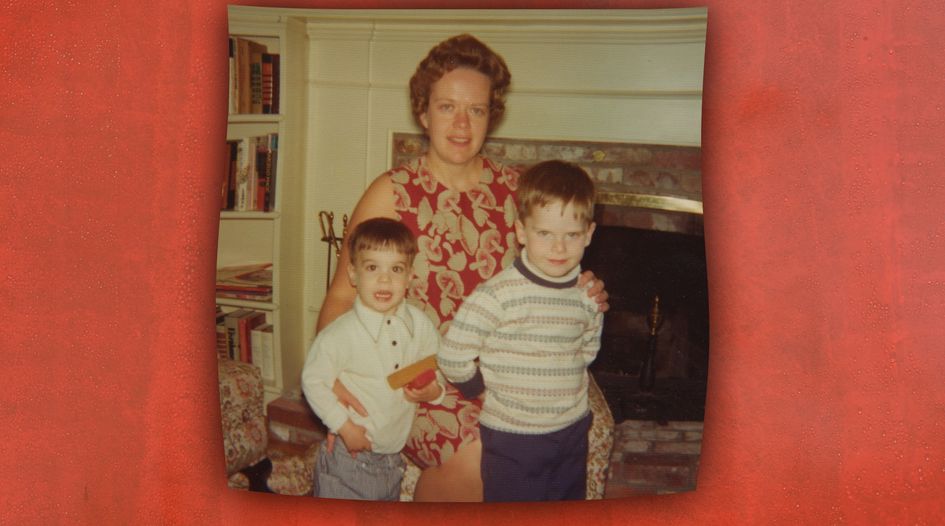 I remember high school as being a very stressful time in my life. This was primarily due to the stress my mother was experiencing at work and knowing that she was not being treated fairly. She was a highly successful doctor for a large defence contractor. Despite receiving bonuses and glowing reviews grooming her for the position of corporate medical director, she was passed over in favour of the retiring director's golfing buddy. As a result, my mother sued her employer for gender discrimination.
The trial was particularly hard not just because of the emotional toll of litigation, but my parents had to take out a second mortgage on our family home to pay the legal bills. It was difficult for me when I learned of the evidence of how she was treated by various male leaders in her company, especially given how dedicated she was to her job. In addition, evidence was introduced at trial showing that there were no women in the highest ranks of the corporation during her employment. She obtained a large jury verdict, and then resolved the case through mediation after the state Supreme Judicial Court clarified the proper jury charge instructions in discrimination cases. Her case is now one of the seminal employment discrimination cases in Massachusetts.
The way my mother was treated by her employer and her courage to stand up and fight ultimately led to all three of her children becoming attorneys. However, no one should have to have a squad of family lawyers or be forced to refinance their house to ensure that they are treated fairly. My mother's courage made me realise the type of firm or company for which I would want to work. I wanted to work for a company that valued all of their employees, regardless of race, ethnicity, gender, religion, sexual orientation, gender identity, gender expression, disability, economic status and other diverse backgrounds. When I started working for The Procter & Gamble Company, I knew I had found that company. Everyone I work with recognises the value of diversity, equity, and inclusion, not just for our employees, but also our consumer base. P&G believes in the power of diversity and the impact we make when we come together united by shared purpose, values, and principles. Inclusive leaders enable employees to bring their full authentic selves to work and be more productive. 
This culture of diversity, equity and inclusion also encompasses P&G's approach to innovation. Ken K Patel, Chief Ethics & Compliance Officer and Chief Patent Counsel for P&G states that "[d]iversity within our community of inventors is and will continue to be key to identifying and meeting the needs of our growing consumer base around the globe". Gender diversity is just one example of diversity within our ranks that is key to unlocking an expanded consumer base. Women hold crucial purchasing power. For example, a Forbes article reported that women spend more time than men making economic decisions for their families, from consumer goods to services. Women drive seventy to eighty  percent of all consumer purchasing. In addition, women are very brand loyal. Approximately 85% of women say that if they like a brand, they will remain loyal to it. Accordingly, it only makes sense that companies have diverse teams to understand and meet the consumer needs of women.
Companies cannot operate at their full potential to meet the needs of their consumers if they do not have a diverse and inclusive culture within their own walls. Thus, there will continue to be a need to fill the STEM pipeline to develop more diverse candidates. At P&G, we recognise this need and are taking proactive steps to feed the pipeline with diverse talent, even upstream from our hiring process. Our company has established partnerships, particularly in Cincinnati, where the company is headquartered, that target students in high school, college, individuals interested in tech or STEM but who are not pursuing secondary education, and even professionals with STEM-related skills that are interested in restarting their careers (see, STEM; Education; Science, technology, engineering and mathematics; What is STEM; What is STEM Education (pg.com)). These partnerships allow us to make connections and seed and feed an interest in STEM that may not have existed before or reinvigorate an interest that seemed out of reach.
Programmes like these allow us to make the pipeline more robust and ensure that we can hire more diverse employees. The trick, however, is not interviewing and hiring such employees. Rather, it is retaining them. The culture of a company will determine the success or failure of these hiring efforts regardless of how effective the hiring strategy may be. Peter Drucker famously said that "culture eats strategy for breakfast". Employees should feel what makes them different is something that their company values. This is what enables employees to bring their full authentic selves to work and be more creative, productive and collaborative. 
Building a culture of diversity and inclusion takes time and commitment from everyone in a company, not just the senior leaders. Companies that have a culture of diversity, equity and inclusion will continue to see the benefits of greater collaboration and innovation, improved employee morale, higher employee retention and superior consumer insights. That way sons like me can be assured that our daughters and sons need not worry about facing the inequities that my mother experienced.
Inclusivity Insights is a monthly feature in which companies share stories, learnings, and experiences of their D&I journey related to IP and innovation with the IAM audience. Previous articles in the series:
IP and innovation inclusion takes a village: a Meta perspective
How the Pure patent programme is engineered for inclusive innovation
Diversity pledge companies now number more than 50
Closing diversity gaps in patenting: current initiatives and the HP perspective
How Seagate is working to advance diversity and inclusion in patenting