Data reveals strong growth in the number of female inventors, but there is still a long way to go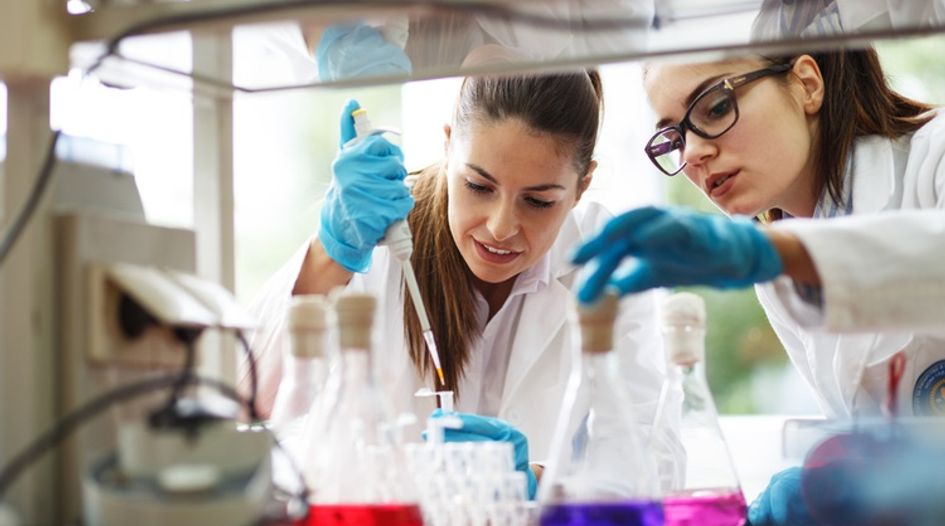 Diversity has emerged as a major issue in the IP world, with more attention than ever before being paid to the lack of gender balance. It remains the case that far more men are involved in IP – especially in senior positions – than women. To explore ways of tackling this, IAM recently published the Boston Manifesto, which was the outcome of discussions among a group of senior IP professionals about how to continue increasing the number of women in IP-related careers.
But in order to tackle this issue comprehensively, it is critical to understand the scope of the problem. This is where the UK IP Office's recent Gender profiles in worldwide patenting 2019 report comes in handy.
The 36-paged paper analyses female inventorship, focusing specifically on the 1998-2017 period. The importance of this research is reflected in it being picked up by BBC, which pointed out that at the current rate gender parity would not be achieved until 2070.
We have gone through the UKIPO's study to bring you the top takeaways.
Proportion of female inventors worldwide is growing and at a faster pace than in the past
Proportion of female inventors associated with patent applications worldwide, 1915-2017
Prior to 1965 the proportion of female inventors was around 2% to 3%. This increased between 1998 and 2017, though modestly, from 6.8% to 12.7%.
Female inventors more likely to act alone than in a team with other women
Proportions of patents associated with each category of team, 1998-2017
Over the past 20 years, a growing number of patents have a woman as a named inventor - rising from 13% in 1998 to 31% in 2017. In most patents where a female inventor is listed, they are either working alone or as part of a mixed gender team. The proportion of patent applications which have several female inventors has more than doubled, from 2% in 1998 to 4.5% in 2017. Further, the proportion of applications with as many female inventors as males grew from 3% to 8%.  A small victory, but it indicates that women are playing a more important role in innovation. 
Women contribute to half of biotechnology, pharmaceutical and organic fine chemistry related patent applications
Inventor team constituency of patent applications by WIPO technology sector, 1998-2017
The greatest levels of female inventorship are within biotechnology, pharmaceuticals and organic chemistry. Although 65% of chemistry-related patents come from all-male inventors, female inventors feature in the remaining 35%, with at least one female inventor appearing on related patents. Overall 31% originate from mixed teams. In contrast to most of other tech fields, a significant proportion of patent applications in biotechnology and pharmaceuticals have mixed teams with more than one female. Within the 'other' sector, which had the largest proportion of patents with a sole female inventor, the most important fields are furniture and games (with 6.1%) and other consumer goods (with 7.8%). Female participation is lowest within the mechanical engineering sector.
Female inventors specialise in human necessities and chemistry and metallurgy
Relative specialisation of female and male inventors in each section of the IPC, 1998-2017
Both genders show low levels of specialisation in sections D (textiles and paper), E (fixed constructions) and F (mechanical engineering, lighting, heating, weapons and blasting). This is because there is a relatively low level of recent patenting in these fields. The fields that show the largest gender disparity are section H (electricity), in which 28% of males specialise but only 17% of females, and section A (human necessities), in which 43% of females specialise but only 26% of males.
Majority of all-female teams are composed of two people
Number of inventors on teams that are either all-male or all-female, 1998-2017
Teams with a lone female have an average of 2.4 men, with 36% of teams consisting of a lone female having just one other male. Thus, women are often on larger teams with men. A large majority (80%) of all-female teams are two-person teams, whereas only half of all-male teams are made up the same way. A significant portion, 10%, of all-male teams have five or more inventors, whereas only 1% of all-female teams have that many of inventors.
France has the highest proportion of patent applications with multiple female inventors
Inventor team constituency of patent applications by residence country, 1998-2017
This graph shows the make-up of inventor teams for the seven countries with the largest number of resident inventors. France has the largest proportion of patent applications with several female inventors. It is trailed by the US and UK. It is worth noting that the data may be skewed because only patent applications where team type could be fully inferred were included.
The largest proportions of female inventors are found in Asia and Eastern Europe
Annual trends in the proportion of female inventors by residence country, 1998-2017
China has seen the largest increase in female inventors over the past 20 years (from 10% in 1998 to 14% in 2017). France has had the largest proportion of female inventors since 1998 and currently sits steady around the 16% mark. The largest proportions of female inventors are generally in Asia and Eastern Europe (based in countries such as Romania, Latvia and Serbia). In Western Europe, Spain, France and Italy have higher proportions of female inventors than the UK, Germany and the Scandinavian states.
Fewer women progressing along the higher education and inventor career paths
The proportion of females and males reaching each stage of higher education, further research and inventorship
This graph shows the progression of women and men through higher education and then into careers as researchers and inventors. The proportion of females gradually falls at each step. This phenomenon is often referred to as the 'leaky pipeline'.
Female inventors favour academia
Time series of the proportions of female and male inventors associated with patent applications made by universities and by companies 1998-2017
There is a much higher proportion of female inventors associated with academia than with industry. This is an interesting statistic considering that more women undertake higher education than go on to careers in research or as inventors. It is also possible that inventions are being patented during post-doctoral employment.
Participants from our Boston Manifesto group provided comment on what we can learn from this report.
"It is encouraging that the data shows a steady increase in female inventors, especially in the biotechnology, pharmaceutical and organic chemical fields. This important study by the UKIPO also highlights for companies and academia that further strides can be made. As discussed when formulating the Boston Manifesto, through, for example, internships, programmes for high school and college students, and speaking engagements, we can educate girls and young women about jobs in science and technology, leading to further increased female representation in the inventor ranks."
Dori Hines, Partner at Finnegan
"It is of course good that we see a positive development in the number of female inventors and also the number of female inventors being recognised on patent applications – since the patent system is a key structural element to the division of resources and decision-making power in tech. Seeing the number of women allowed access to the power positions that comes with that almost double in the last 20 years is good – but it is reasonable to argue that the progress is too slow and that with these low numbers we are still today, in 2019, far from reaching equality. And with that comes a responsibility for everyone in the IP and tech field - to feel a sense of urgency and to work to increase equality and diversity in our field."
Anna Holmberg, Manager of The Vera Project, an equality and diversity project at Center for Intellectual Property (CIP)
"It is wonderful that we have been seeing an increase in the percentage of female inventors. That said, we have a long way to go.  Data shows that a very high percentage of women have technical degrees or skills (eg, 53% of PhDs are awarded to women), but their names do not appear on patents at the same rate as their male peers. This leads us to believe that there is significant loss of innovation due to gender inequality.  We, as leaders in corporations or institutions, carry a huge responsibility to help improve gender parity in innovation within our organisations, so let's keep talking to raise awareness and collaborating to generate effective solutions."
Ceyda Maisami, Senior Counsel & Patent Development Director at HP
Note: All the data in this article was sourced from the UK IPO's Gender profiles in worldwide patenting report.