Brokered patent sales are on the up as more buyers get active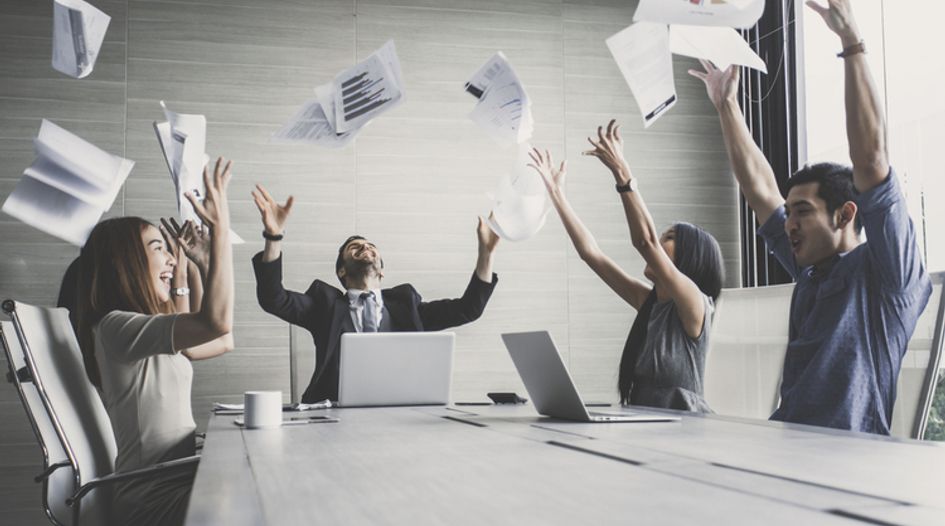 During 2018 total dollars transacted in brokered deals increased while prices of single-asset deals have dropped significantly. Kent Richardson, Erik Oliver and Michael Costa of Richardson Oliver Law Group provide a sneak preview of the headline figures
Last year we told the story of a patent broker who said: "This market keeps on getting worse; the case law keeps on coming out against patent owners; the prices keep dropping. This job keeps getting harder."  We replied: "Our data says that you did pretty well last year." "Right," the broker conceded. "Last year was our best year ever…"
This is truer now than ever before. Many of the metrics by which we analyse the patent market have been focused on the price of a single patent, a patent family or even a group of patents in a package. But this leaves out a key market statistic: volume. As the market matures, we see prices stabilising across listings, buying and selling programmes becoming more streamlined and more transactions overall. The market is up with more sales and more participants than ever before. While average asking prices dropped again, this fall was mostly due to prices for single-asset deals normalising to the pricing of the rest of the market. Meanwhile, listings, sales and dollars transacted have all increased. The market continues to grow.
This is our seventh year reporting on the secondary patent market. Every year we find the market changing in different ways, but the big transformations of the last two years have been increasingly positive. When digging into the details, the impact of these developments becomes more pronounced and include:
an increase in sales to $353 million from just shy of $300 million;
a staggering fall in initial asking prices of 30% – although much of this drop can be attributed to single-asset packages;
the continuing domination of software sales, which accounted for 57% of 2018 brokered market sales;
old deals are continuing to sell – multiple packages sold even though they had been on the market for three or more years;
litigation threats from sold packages continue to rise – if you have not considered a defensive aggregator, you should; and
more consistent price expectations are improving the market's function and transparency.
Two years ago, the cover of IAM Magazine showed a beaten boxer stumbling to his feet, representing a patent market struggling to recover from the brink of disaster. With asking prices down 30%, each punch is no longer as strong as it was. But the boxer is nimbler and with 53% more transactions than two years ago, he is landing a lot more punches. The overall market grew by nearly 20% this year and is more than double our 2016 estimate. As the market continues to mature, our fighter has had to become more versatile and adaptable. Litigation continues to increase for sold assets and, in response, so do inter partes reviews. Brokers continue to sell patents, some at a much higher rate than others. NPEs are still buying. EOUs still matter. With the increasing importance of international assets, he may have even started training as a southpaw.
We can confidently say that the market is moving forward and operating well. The market continues to change and transform. For those, like us, who participate in it, we will continue to take our punches (eg, lower prices for single-asset deals), but there is more than enough fight to win. Further, the benefits of multiple years of greater pricing transparency are starting to show, with the standard deviation in prices contracting again this year. With more data at our disposal we can rely on analysis and prepare ahead of time using data analytics, diligence optimisation and strategy development. Our overall advice is not that far from that of a boxing coach: if you want to win in this market you have to put in your hours at the gym.
The full ROL Group report on the current state of play in the brokered patent market will be published in issue 93 of IAM, available online to subscribers at the end of this month.