Creation of an IP division in Delhi is superficial for now, but could pay dividends in the long run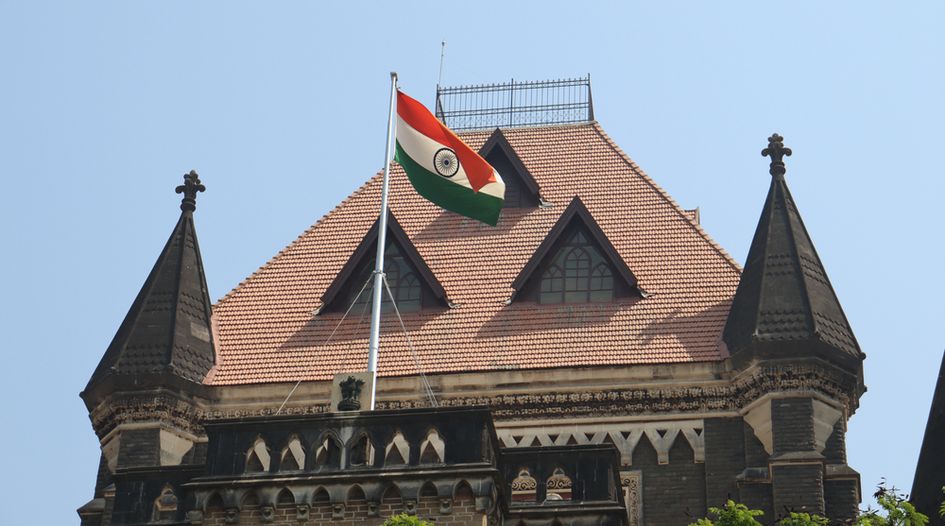 As of now, the creation of an IP division in the Delhi High Court is a change in name only, argues Pravin Anand in this week's Saturday Opinion, but it could open the door to further improvements
Among India's 25 High Courts, the Delhi High Court has always been a leading venue in deciding IP cases. Its vibrant original side, comprising some five or six Judges, was designated a "Commercial Court" in 2015.  
The creation of a Commercial Court in Delhi changed things to a great extent:
All IP cases became commercial cases
The timelines for the life of a lawsuit were laid down and have been quite strictly followed (for example, inflexible deadlines for the completion of pleadings)
Case management was introduced so that the judge could supervise, control and monitor the speed of litigation
Summary judgments could be passed against either party if it had no prospect of winning at trial
Only very few interim orders of the first-instance judge could be appealed to the Division Bench, thereby cutting short litigation
The Delhi High Court's working rules were also updated in 2018 and 2020 to introduce some highly effective features, including:
Recognition of e-mail, Whatsapp, SMS and other electronic means of service of summons and notices to a party
Recordal of evidence through video conferencing
'Confidentiality clubs', which are of of particular relevance in SEP and trade secret cases
Electronic filing of all cases and court hearings through video conferencing
Maintaining records of the time taken for addressing final arguments by parties
Now, the Delhi High Court has established a new IP Division, the latest in a series of changes to India's key IP institutions. But it is not year apparent whether this will have the game-changing effect of the reforms discussed above.
On 4th April 2021, the Government of India passed the Tribunals Reforms (Rationalisation and Conditions of Service) Ordinance, 2021, abolishing the Intellectual Property Appellate Board (IPAB), a tribunal that had dealt with appeals from India's IP offices.
Then the debates started. On one side was the view that tribunals including IPAB were a failure, and they sucked up a lot of government funds. According to this view, matters could be better decided by the High Courts.
On the reverse side, most lawyers felt that this move was destroying one of the main pillars of our IP justice delivery system. The argument on expense and disposal were seen as wholly wrong, given that the High Courts were already overburdened and would never be able to handle complex technical patent matters without a technical member like the benches at the IPAB had always relied upon. 
A parliamentary committee, the Rajya Sabha Department-Related Parliamentary Standing Committee on Commerce, endorsed this view, criticising the Ordinance and recommending that the Government re-establish the IPAB and strengthen it appropriately.
However, just this week the Ordinance was substituted by the Tribunals Reforms Bill, 2021. It has been reasonably predicted that despite the aforesaid recommendations, this bill will likely pass and become an Act of Parliament, sealing the IPAB's fate.
This has all caused quite a stir as the IPAB currently has 3,006 trademark, 626 patent and 711 copyright cases pending before it. These include appeals from orders of the Registrar or the Controller, which refused or allowed applications for trademarks and patents, as well as revocation petitions challenging the registration of trademarks and patents on the Register.  
With IPAB no more, matters will have to be transferred to respective High Courts: Delhi, Bombay, Calcutta and Madras. There are a large number of matters before the IPAB and it remains to be seen as to how these matters are distributed amongst the various High Courts.  Approximately 2,500 cases will be transferred to the Delhi High Court, 1,000 to Bombay, 700 to Madras, 150 to Calcutta and 60 to Ahmedabad.
This led to the creation of an IP Division at the Delhi High Court through an Office Order dated 7th July. Currently, five judges on the Original Side of the Delhi High Court have been named as constituting this IP Division.
But then, what has actually changed? Note that:
The number of Judges is the same as Commercial Courts, namely five.
These judges will continue to hear all cases, including property matters, arbitration and contractual disputes. So, will there be focused attention on IP cases?
The judges' roster will change at the same periodic interval, say six months to one year. So, there is no continuity beyond the length of a normal roster.
What has changed is only the name or the title now given to these cases.
Nevertheless, this change could bring benefits in the long run. This move is a clear recognition that IP is important and valuable to our economy. It could change the approach, the attitude and the mindset of judges towards IP. It will also open up new possibilities like visits of experts, training programs and a host of other activities which would underscore the importance of IP.
Paul Michel, the Retired Chief Judge of the US Court of Appeals for the Federal Circuit, said this about the importance of specialist IP courts:
"Although any diligent lawyer can learn 'black letter' patent law on the job (as I myself did), that is no longer sufficient, because judges also need a deep understanding of how inventors and investors, including corporate CEOs, rely on patents in making difficult and fateful decisions about whether to fund new R&D and manufacture new products, or not. Such decision-makers crave predictability of outcome and stability of legal requirements. Because uncertainty generates excess risk, when in doubt, they usually opt against going forward."
At this time, the IP Division is only a few weeks old, so it is too early to see its beneficial effects on the growth and appreciation of intellectual property in India. In the long term, however, the hope is that its creation can bring that added predictability that IP stakeholders need.