Ignore naysayers, the patent system is playing a vital role in the fight against covid-19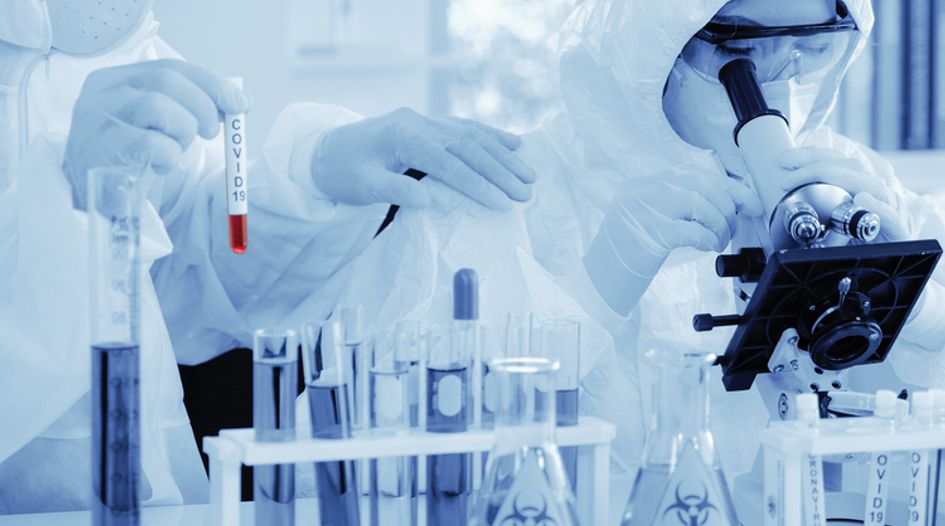 Biotech and pharma patents have generated significant controversy in recent years, including in countries like the US and UK (see here and here). But the coronavirus pandemic has intensified worldwide scrutiny of life sciences innovators, their IP strategies and the patent system in general.
Many commentators (see here and here, for example) have expressed concerns that patents and other rights will impede research collaboration or will limit access to new covid-19 vaccines or treatments. These worries, if corroborated by events, could lead to a backlash against IP rights.
In recent months, national governments, international bodies and life sciences innovators have all been reacting to these concerns and seeking to adapt to new circumstances. Here are the four key things we have learned so far.
Developed countries stand ready to circumvent pharma patents
Compulsory licensing has historically been associated mainly with middle-income countries. However, given the seriousness of the current medical and economic crises, several high-income countries have raised the prospect of using legal mechanisms to circumvent IP rights covering coronavirus-related innovations.
While most countries have some form of compulsory licensing law in place, several have felt it necessary to take measures to sharpen these tools to overcome potential IP barriers to medical access. Canada, for example, passed Bill C-13 to allow its government to issue a licence without first negotiating with the rights holder and with greater flexibility over how the patentee is remunerated.
Germany also implemented legislation providing the Federal Ministry of Health with new powers to grant compulsory licences, while France has adopted sweeping measures allowing its Prime Minister to launch generic drugs prior to patent/SPC expiry and even to seize drugs from private companies.
None of this means that developed countries expect to have to use these provisions (although Israel has already made use of previously unused powers to grant a permit to import generic versions of AbbVie's Kaletra) or that this readiness to circumvent IP rights will continue after the pandemic. But it shows that the US administration's view that patents are almost sacrosanct is not shared by other governments in high-income countries.
Patentees understand that this is not 'business as usual'
In the early stages of the pandemic, IP owners provoked public controversies by seeking or asserting exclusive rights to coronavirus-related innovations. Gilead, for example, applied for seven years' orphan drug exclusivity for potential covid-19 treatment remdesivir.
But biotech and pharma rights holders came quickly to understand the need to depart from their usual IP strategies. Many have taken steps to promote wider and more affordable access to coronavirus-related innovations and to accelerate research efforts.
Gilead rescinded its request for regulatory exclusivity, promised to donate 1.5 million doses of the drug and subsequently entered into non-exclusive licences with five generic companies to increase the supply of remdesivir to 127 low-income countries. AbbVie announced it would not enforce its patents for covid-related uses of Kaletra, and Novartis, too, has committed to making any IP relating to the use of hydroxychloroquine available.
Oxford University has made its leading vaccine candidate available on the basis of non-exclusive IP licence for those wishing to sell it at-cost or at a small profit. Its partner AstraZeneca, which is striking deals to manufacture the vaccine for markets around the world, has pledged to make no profit. However, other vaccine innovators, like Pfizer and Moderna Therapeutics, have not ruled out making a profit.
Pharma innovators unlikely to accept open IP licensing
Despite the above, hopes that life sciences innovators will voluntarily participate in initiatives, such as the WHO Covid-19 Technology Access Pool (C-TAP) or the Open COVID Pledge, aimed at promoting open-access licences to patents, data and other valuable IP are forlorn.
Research-based companies have advocated non-exclusive patent licensing, supported using the Medicines Patent Pool to license IP for use in lower-income countries and co-founded the WHO ACT-Accelerator for sharing covid-related scientific data.
But IFPMA's director general Thomas Cueni has said that: "The pharmaceutical industry draws a line at an open-access platform to enforce worldwide open-licence agreements for covid-19 vaccines and treatments." That risks undermining a predictable IP system that underpins largescale R&D investment, he warned.
Innovators have rejected a one-size-fits-all model that assumes IP should be licensed the same way regardless of the nature of the product, the situation of the rights holder and whether the product is being sold into a wealthy or poor country. Companies wish to retain some control over the partners with which they collaborate and over the role IP will play in future innovations, Novartis's IP affairs chief Corey Salsberg told IAM recently.
IP more of a help than a hindrance
Rights intended to confer monopolies risk obstructing access to medicines in certain circumstances. In a public health crisis of this magnitude it is reasonable for governments to ensure they have the ability to bypass patents if doing so is the only way to gain access to vital treatments. It is also imperative to consider how new forms of IP licensing or cooperation might better serve the interests of patients around the world (as HGF's Leena Contarino and Ellie Purnell do here).
But it is also important to challenge simplistic attacks on the IP-based innovation system (see here for a recent example), which overemphasise the significance of IP rights as a barrier to covid-19 treatment access and understate their contribution to the fight against the pandemic.
The most important problem we face is the lack of an approved covid-19 vaccine. But it is thanks in significant part to the incentives provided by IP rights that we have an innovation ecosystem capable of producing more than 160 experimental vaccines, 24 of which have already entered human trials. IP bolsters ongoing incentives for those involved in developing these candidates and can help delineate the partnerships needed as part of this effort.
Owners of leading inoculations and their partners are also currently investing significant sums of money in the manufacture of vaccine doses that might never be approved, partly because IP offers the prospect of recouping their costs. And it isn't obvious that an open-licensing approach would better enable the Oxford University/AstraZeneca vaccine, for example, to be produced at greater scale than the large number of bilateral agreements they have already entered.
Nevertheless, the benefits of IP are in a sense less visible than its downsides. Innovators should beware that if they are perceived to be charging too much for any coronavirus vaccine that comes on the market, steps may be taken to bypass their IP and perceptions of pharma patents in general will suffer.