Court of Venice restricts commercial use of Da Vinci artwork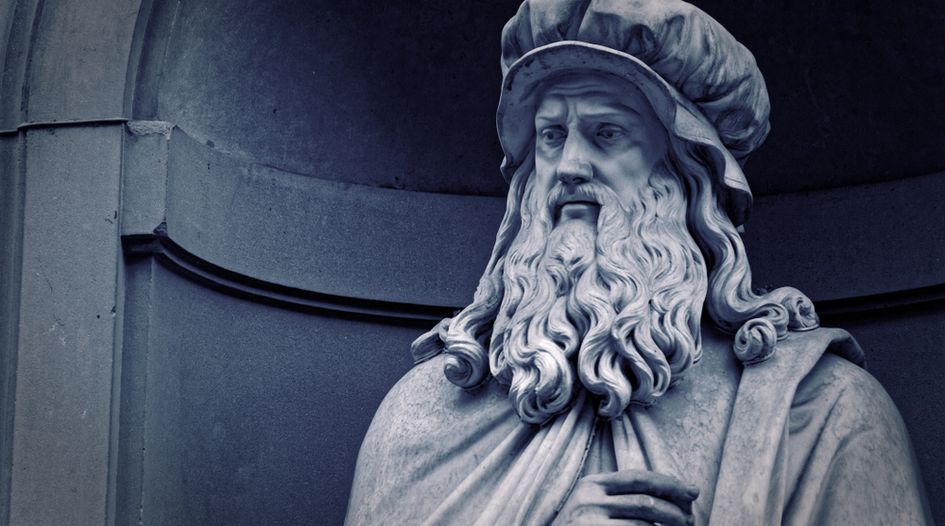 In a recent precautionary proceeding initiated by Galleria dell-Accademia and the Italian Ministry of Culture, the Court of Venice established that the image of Leonardo da Vinci's artwork Vitruvian Man may not be used for merchandise products (in this case, puzzles) without the gallery's consent.
The Gallerie dell'Accademia of Venice and the Italian Ministry of Culture began a preliminary proceeding before the Court of Venice, claiming to have suffered serious and irreparable damages due to  unauthorised use of the image of Leonardo da Vinci's Vitruvian Man (on display at the Gallerie dell'Accademia di Venezia) in a puzzle produced and marketed in Italy and the European Union by the companies Ravensburger Verlag and Ravensburger AG.
The Ravensburger companies challenged, maintaining that the Italian judge lacked jurisdiction, considering that they are based in Germany. They also argued that the territorial competence of the court is in Milan rather than Venice, as that is where the Italian company Ravensburger SRL has its registered office. The Court of Venice rejected the objection of lack of jurisdiction but accepted the objection for competence in favour of the Court of Milan.
In the light of this, the gallery and Ministry of Culture appealed the decision to challenge the the Court of Milan's territorial competence. At the end of the proceeding, the Court of Venice recognised its territorial competence (also according to Article 20 of the Italian Code of Civil Procedure), observing that the Vitruvian Man artwork is on display in Venice – in the Galleria dell-Accademia, from which permission for reproduction and use of the image should be requested.
In the court's opinion, this principle is established in the Code of Cultural Heritage and Landscape, which states that an artwork can be used and reproduced only with prior authorisation from the territorial public entities that preserve them. Such right, in this case, belongs to the gallery that exhibits and owns the artwork. Therefore, Venice was recognised as the place where both the patrimonial and non-patrimonial damages occurred, as the distortion and watering-down of the work were realised there.
The Court of Venice held that this Italian law applied to all companies involved in the case – even if they are foreign – and prohibited the Ravensburger companies from using both the image and the work's name Vitruvian Man for commercial purposes and online.
The Court of Venice's decision establishes compliance with national discipline, even for companies based abroad. It expands the possibilities of challenging unauthorised use of images of cultural/artistic goods whose copyright has expired, even in cases that are not covered by international regulations.
---
This is an Insight article, written by a selected partner as part of IAM's co-published content. Read more on Insight
Copyright © Law Business ResearchCompany Number: 03281866 VAT: GB 160 7529 10