China's universities can shape the future of video - and more besides - if they get IP right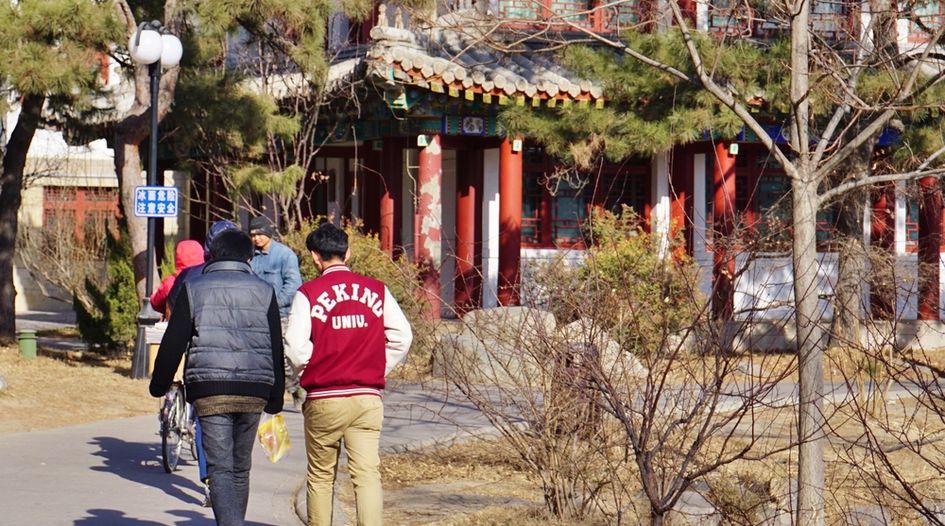 For all the hype over 5G, it is far from the only technology domain in which Chinese entities are making a big play to attain technological leadership. Figures published last week by IAM's Richard Lloyd show that video – specifically the next-generation VVC codec – is one of the most promising areas.
The rise of China tech is mainly a Huawei story, with some ZTE added in for good measure. However, Chinese inroads in video compression technology appear to be very broad-based.
No surprise, Huawei trails only Qualcomm in terms of technical contributions to the VVC standard, per data compiled by IPlytics. But the top 10 list of VVC developers also includes three China-based upstarts that played no role at all in shaping HEVC – Tencent, Tik-Tok operator Bytedance and rival video platform Kuaishou-Kwai. Further down the list is another trio of Chinese corporates for which VVC also appears to be the first major effort at contributing to video compression standards: Alibaba, Oppo and Hikvision.
But is also worth noting that several Chinese universities appear among the 'long tail' of entities working on the technology. Xidian University, in Xi'an, is the top academic institution in the world by this metric, having made around the same number of contributions as Microsoft (43). Peking University, Wuhan University and Zhejiang University have also taken part. The only other school among the top 50 is South Korea's Chosun University.
None of these Chinese universities made contributions to AVC or HEVC, and the leader Xidian, for example, has a very limited US patent portfolio. For some of these institutions, if VVC contributions yield standard essential patents, it may be one of the first opportunities they get to monetise patents related to a technology with global reach.
There is a clearly a feeling, including in China, that VVC is a potential IP moneymaker. Oppo bought around 20 applications from a South Korean inventor for a low seven-figure sum in June. Even a small portfolio will be valuable if efforts to form a pool around the technology lead to wide adoption.
Past video investments by universities in South Korea have led to monetisation efforts of unknown financial value. Several Korean educational institutes recently joined the HEVC Advance pool after leaving MPEG-LA's competing platform, while NPE Helios Streaming has been asserting video technologies developed by state lab ETRI in conjunction with several schools.
China's government has acted in recent years to give universities and research bodies – all of which are state funded – a freer hand in commercialising technology. The official policy on tech transfer, according to an article published by IAM last year, is that: "State-maintained R&D institutions and universities may independently decide assignment, license or investment as a trade-in of the scientific and technological achievements they hold, and shall not be required to file such assignments, licences or investments for examination and approval or for the record, save those involving state secrets and state security."
There are some signs that this is generating more patent activity in the public sector. One example is the Chinese Academy of Sciences Institute of Microelectronics (IMECAS), which has gone after Intel for patent infringement in China (an oral hearing was held this week in Intel's second attempt to invalidate the Chinese patent).
Still, there are significant hurdles to university tech transfer and patent licensing. Haoshu Peng, a consultant who works in the area, says that Chinese universities lag their Western counterparts both in terms of institutional tech transfer capacity and patent quality. As a result, Chinese universities tend to aim for setting up high-tech corporate projects rather than monetisation efforts focused purely on patents.
Given the huge obstacles being erected in front of Chinese corporates around the world, the Chinese government ought to be doing all it can to ensure that academic institutions can monetise their intellectual property. There are several areas for action that could make this more likely.
More clarity is always welcome around who owns state-funded R&D and who gets the financial returns it generates. IMECAS cannot be the only major lab with valuable patents that big tech players are infringing, but something is preventing greater use of these patents.
Possibly the simplest route will be to promote participation in patent pools. The pool model has both admirers and sceptics in China. But collective licensing is a great option for patent owners that might lack the institutional capability to carry out IP negotiations themselves. And working in alliance with tech players from around the world can address the unique pressures currently facing Chinese IP licensors. Huawei's first ever decision to join a pool, for HEVC video, is at least in part a recognition of that.
Looking at what has happened in South Korea as universities become more active may be instructive as well. One thing that has been key is the development of an ecosystem of intermediaries and licensing companies – from state-backed Intellectual Discovery to small NPEs run by experienced US lawyers – that have been able to step in and help academic institutions. KAIST's $400m verdict against Samsung Electronics also shows that domestic companies are not considered off limits. The Tencents and the Tik-Toks and other giants of the private sector ought to be paying for state-developed technology too.