Chinese state research lab wants Intel to pay for chip tech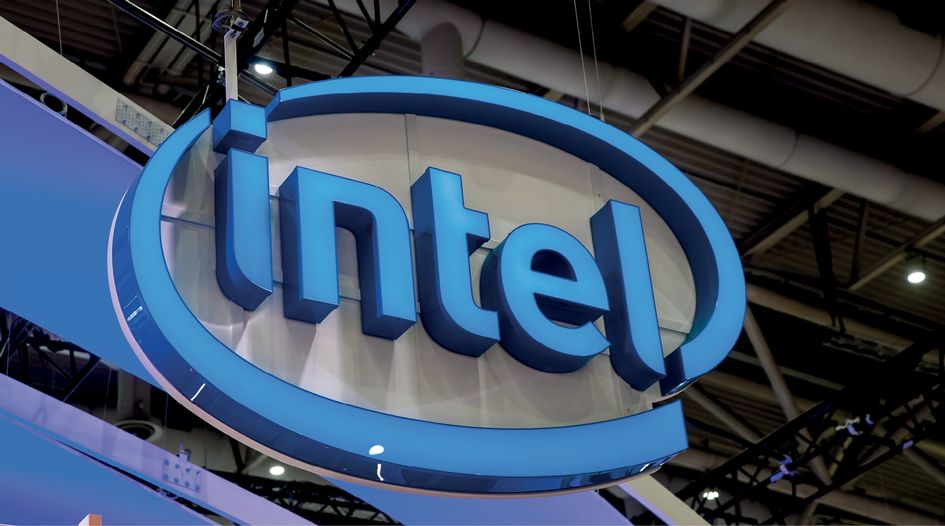 It looks like Intel is the latest American chipmaker to face a patent litigation headache in China.
In Patent Trial and Appeal Board (PTAB) filings last September and two days ago, the Santa Clara-based company disclosed that it is the target of a Chinese patent infringement lawsuit filed by the Chinese Academy of Sciences (CAS), the country's premier research body.
Intel revealed the Chinese suit during its effort to invalidate US patent 9,070,719 ("Semiconductor device structure, method for manufacturing the same, and method for manufacturing Fin") through inter partes review (IPR) proceedings.
It told the board that it is facing patent infringement claims from the Institute of Microelectronics of the Chinese Academy of Sciences (IMECAS) in the Higher People's Court of Beijing. IMECAS is one of over 100 state-funded research labs under the CAS umbrella; it is also one of China's top recipients of semiconductor-related patents.
The suit apparently also names PC maker Dell and Chinese e-commerce firm Jingdong (usually referred to in English as JD.com). Data from Darts-ip indicates that the lawsuit was filed on February 1, 2018.
Intel's IPR petitions, filed September 18th and March 19th, follow at least one attempt to knock out the Chinese counterpart patent. According to CNIPA records, China's Patent Re-examination Board (PRB) upheld the validity of the IMECAS FinFET patent in a decision handed down at the end of January.
FinFET is a design for transistors with structures that are more three-dimensional than those of so-called planar transistors, and which offer significant performance advantages. It has previously been the subject of a high-profile patent dispute between the Korean Advanced Institute of Science and Technology and Samsung, in a case that resulted in a $400 million verdict against the Korean conglomerate.
In its response to Intel's IPR petition, IMECAS says that it has been at the forefront of FinFET research and contributed numerous advances to the technology. It points to a 2015 study by LexInnova which assigned its FinFET portfolio with the highest "quality score" according to a proprietary methodology.
LexInnova, "FinFET: Extending Moore's Law", 2015
IMECAS, based in Beijing, is home to two key labs, nine R&D centres, more than 700 researchers and a degree-granting College of Microelectronics. Its parent, CAS, is a government agency which reports directly to the State Council, China's cabinet equivalent. Intel and CAS have previously partnered on research endeavours – in 2012, the two joined the Beijing municipal government in establishing a 200 million Rmb China-Intel Internet of Things Research Institute.  
Participation in state-led research efforts is a part of doing business in China for foreign chipmakers like Intel and Qualcomm. But the lawsuit against Intel suggests that CAS is looking for something else, too: patent royalties.
CAS appears to have become more aggressive with its patent portfolio of late. In May 2017, the organisation sued North Carolina-based LED maker CREE in Shenzhen and Guangzhou. Last year, it held an public auction in an effort to sell off under-utilised patents.
If the Intel suit portends a more active patent monetisation effort by IMECAS, and the wider CAS organisation, it is sure to catch the attention of global semiconductor players. The recent experiences of US chipmakers Micron and Veeco underline the injunction risk posed by Chinese litigation. And a government-controlled entity is the last thing foreign companies want to see on the plaintiff side of a Chinese IP case, especially in the current political climate.