Chinese biotech patents fail to make mark, more litigation for AbbVie, AIDS Heath Foundation appeals to SCOTUS and much more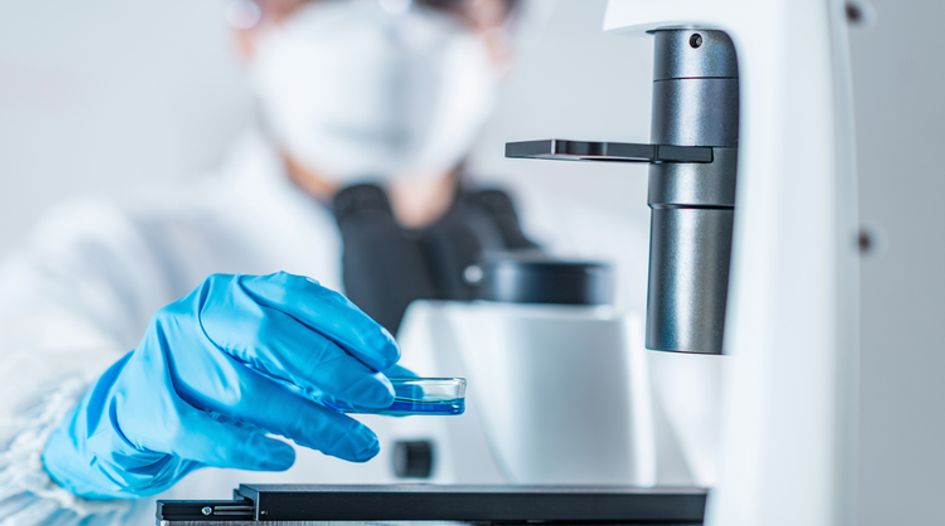 Market radar
Despite patenting surge, Chinese biotech innovation has yet to make its stamp on the global market – A new academic article shed light on developments in biotech patenting in the BRICS countries, providing particularly interesting insights into the state of the Chinese market. On the one hand, it showed that patent applications by China-based inventors have grown rapidly in recent years, far exceeding the rates of increase seen in other emerging economies. However, on the other, 'Biotechnology Patenting in the BRICS Countries: Strategies and Dynamics' cast the commercial significance of these filings into doubt, showing that the vast majority have been made by Chinese university researchers who may have been motivated by career, rather than commercial, incentives. Domestic biotech applications made by Chinese innovators, the report's authors stated, greatly outnumber international filings; this may reflect the weakness of the inventions receiving domestic protection. An in-depth analysis of the article's findings and arguments is provided here.
Sovaldi Chinese patent partly invalidated, opening door to generic entries- China's Patent Review Board has invalidated a key claim in a Gilead patent for sofosbuvir, a compound that is used to make the highly effective hepatitis C drug, Sovaldi, as well as combination treatments such as Epclusa and Harvoni. The decision follows attempts by the Initiative for Medicines, Access and Knowledge and Fujian Cosunter Pharma to invalidate the patent, it has been reported. It opens the way for copycat versions of Sovaldi to enter the market as early as 2019, rather than being delayed until the patent's expiry date, 2024. Gilead's patents for sofosbuvir are being disputed in several other countries. In India, the Delhi High Court is considering the validity of Gilead's rights, following the Indian Patent Office's decisions to deny and subsequently grant patent protection for the compound.
Top drugs have average of 125 US patent applications, report reveals – The size of the patent thickets protecting the US' best-selling drugs was highlighted by a recent report, which noted that an average of 71 patents have been granted and 125 applications filed for the treatments. The document, whose authors argued that this constitutes a grave abuse of the patent system, gave a detailed breakdown of the patents relating to each drug. An analysis of its findings can be found in this IAM piece which argues that the report is likely to further fuel the US political controversies currently surrounding pharmaceuticals IP rights.
US pulls ahead in healthcare IoT patents, report finds – The US accounts for 54.9 percent of Internet of Things (IoT) healthcare-related patents worldwide, according to a report produced by the Korea Institute of Science and Technology Evaluation and Planning (KISTEP). This is roughly eight percentage points higher than its share in 2008. Germany and Korea have also increased their share of IoT healthcare patents in this period, while French and Japanese patents comprise a smaller proportion of such rights than they did in 2008. Japan, the second most significant country for IoT healthcare assets, accounted for 10.6% of patents in 2008, but only 6% in 2018. "The gap between the US and Japan widened, and those between Japan and other latecomers narrowed. The US is showing an outstanding superiority not only in the number of patents but in the quality," KISTEP commented.
India to appoint new patent examiners in bid to bring down waiting times – Over 200 new patent examiners are to be trained to work at Intellectual Property India in a bid to speed up the process of acquiring IP rights in the country. According to The Indian Express, patent applications currently take between five and eight years to grant in the country – significantly longer than the period it takes in many other jurisdictions. The new hires will boost India's patent examiner corps from 500 professionals across all industry sectors to over 700; and are intended to reduce the pendency period to 18 months.
Legal radar
AbbVie asserts two patents, with the threat of 82 more, against Humira biosimilar – AbbVie is suing Sandoz in New Jersey, alleging that the defendant's biosimilar version of Humira – the world's best-selling drug – infringes its patents. The two companies have been exchanging information about the proposed biosimilar product and AbbVie's patent rights as part of the process required by the US Biologics Price Competition and Innovation Act. The Chicago-based company claims that Sandoz has failed to provide it with sufficient information to show that its product does not infringe several of its IP rights. Its complaint asserts two patents against the defendant. One of these – the '559 patent for a dose regimen for treating idiopathic inflammatory bowel disease – has already been challenged administratively by Sandoz at the USPTO's Patent and Trademark Appeal Board, which did institute the review. AbbVie claims the biosimilar infringes another 82 patents not asserted in the lawsuit; it states that it will have an opportunity to assert these when Sandoz provides its Notice of Commercial Marketing.
Amgen seeks US Supreme Court intervention in PSCK9 patent dispute – Amgen has asked the US Supreme Court to review a Federal Circuit decision in which Sanofi and Regeneron's cholesterol drug, Praluent, was found not to have infringed Amgen's patents for PSCK9. The California-based pharma company initially sued the rival businesses in 2014, winning an injunction against Praluent sales in early 2016 and having its patents upheld by a District of Delaware federal jury. However, the CAFC overturned that decision in October 2017, ruling that the jury had been given incorrect instructions and ordering a new trial. In its petition for writ of certiorari, Amgen argues that the finding has created "jurisprudential anarchy" by defying statute and precedent. It contends that the appellate court has created its own "possession standard" and related legal tests which are out of kilter with the US Patent Act. As such, the decision had contributed to the "ever-shifting demands of those sub-formulations (which) have left innovators no way of predicting what disclosures will be sufficient" for patent protection.
AbbVie faces more "sham" litigation lawsuits, following record AndroGel damages award – Drug purchasers Rite Aid and CVS are suing AbbVie on the grounds that it allegedly engaged in frivolous lawsuits against generic drug makers to unfairly extend its market exclusivity for testosterone replacement treatment AndroGel. This follows the recent record-breaking Federal Trade Commission litigation disgorgement in which AbbVie was ordered to $448 million for anti-competitive practices relating to AndroGel. The pharmacies claim that "sham" litigation against Teva and Perrigo delayed the entry of cheaper generic versions of AndroGel, costing them hundreds of millions of dollars.
"Sham" patent litigation allegations against Novartis fall flat on appeal – Novartis has prevailed in the latest episode of its long-running antitrust disputes over Leukemia treatment, Gleevec. Two class-action lawsuits claim that the Swiss-based pharma engaged in anti-competitive, "sham" patent litigation to protect its Gleevec monopoly against generic rival, Sun Pharma. A May 2014 settlement between the two, it was alleged by two purchasers' unions, was a product of Novartis' "patent gamesmanship and frivolous litigation…". Novartis argued that the patents criticised in the lawsuits remain valid and are properly listed in the Orange Book. A federal district court, and now the United States Court of Appeals for the First Circuit, both sided with Novartis, finding that the plaintiffs has not presented sufficient evidence for their claims.
AIDS foundation seeks SCOTUS review of declaratory judgment rules – The AIDS Healthcare Foundation petitioned the US Supreme Court asking it to consider overturning the decision of lower courts in its dispute with Gilead over HIV treatment Tenofovir Alafenamide. It seeks to invalidate Gilead's patents for the drug through federal court litigation, but had a motion for declaratory judgment denied in 2016 by the Federal Court for the Northern District of California on the grounds that there was no "actual controversy" between it and the pharma company. This decision was upheld this year by the Federal Circuit, which ruled that because an Abbreviated New Drug Application (ANDA) had not been filed, the foundation has no grounds to challenge the patents in court. The organisation is now calling upon the Supreme Court to rule that "actual controversy" does not require the filing of an ANDA. Such a ruling could have significant implications for pharma patent litigation strategy, as discussed in this IAM blog; and, given claims that Gilead is "gaming the system", the case also has the potential to generate damaging publicity for the company and pharma rights holders more generally.
Deal Watch
China-US biotech cooperation up 70 percent since 2012 – One of the striking points made in the Financial Times' recent piece on the development of China's biotech ecosystem was that the number of R&D deals between the country's innovators and US entities has increased by 70 percent since 2012. This is one illustration of the growth of life sciences innovation in China, and of the increasingly significant role Chinese inventors play in patent-driven value creation in the sector. While the majority of Sino-American licensing deals still involve US products – Chinese companies were the recipients in 27 transactions last year – assets are now starting to go in the other direction: in four deals, companies such as Wuxi Biologics and BeiGene licensed their innovations to US companies. China is growing a life sciences ecosystem modelled on the US market, the article claims, with public-private R&D partnership on the rise, venture capital flowing in increasing quantities and a gradual improvement in the level of reimbursement for innovation.
Novartis out-licenses several assets – Novartis announced that it has agreed to license out two cancer drugs to Chinese biotech Laekna, and has decided to outsource rare skin condition treatment BPR277 to California firm LifeMax Laboratories. Its deal with Laekna involves phase 1 and 2 trial-stage drugs ASB183 and UPB795, both of which it acquired from GlaxoSmithKline a few years ago. It will retain an equity stake in the assets and receive milestone and upfront payments. This follows a similar oncology drug agreement with Laekna last year. Novartis' deal with LifeMax concerns a clinical phase treatment for Netherton syndrome and atopic dermatitis. Its terms have not been disclosed, but the transaction seems to be an illustration of the emphasis Novartis places on the outside partnerships as part of its value-creation approach.
Novo Nordisk sees UK biotech start-up purchase as key to success in high-priority area – Danish multinational pharma company Novo Nordisk acquired a small biotech start-up, Ziylo, which was originally created to monetise the innovations of University of Bristol professor Anthony Davis. In what has been described as an "unusual deal", the world leader in diabetes medicine agreed to pay up to $800 million for the spin-off, whose patented technology it regards as a route to success in the "key strategic area" of developing glucose responsive insulins. Ziylo is reported to have received only £2 million funding since its creation, with no injection of venture capital. The detail includes the creation of Carbometrics, a spin-off that will employ most of Ziylo's existing staff. This  will license rights to diagnostic and glucose monitoring applications of the technology.