China's top patent owners continue their overseas march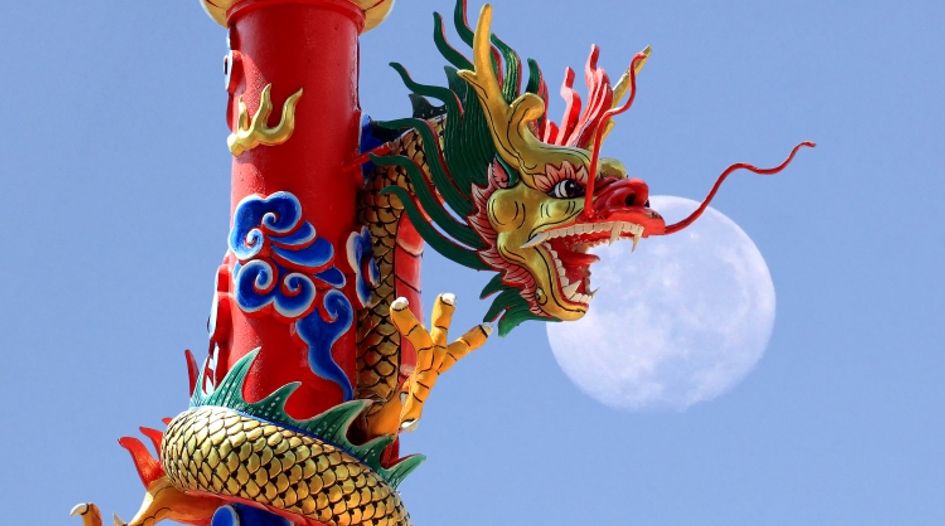 IAM and Clarivate Analytics, the world-leading provider of patent information, have partnered to provide IAM's readers with exclusive insight and analysis of globally important IP business issues. This month, Bob Stembridge reports on the findings from the recently released 2018 Top 100 Chinese Innovators report.
Innovation has increasingly become the foundation of China's economic growth and prosperity in recent years. The latest Chinese five-year plan, which runs through to 2020, identifies "innovation" as one of five key goals alongside "coordination", "green development", "opening up" and "sharing". In addition to a target of raising R&D expenditure as a proportion of GDP to 2.5% by 2020, innovation has been further targeted with tax breaks and other significant incentives which have been introduced to support patent filings by Chinese entities.
Patenting trends in China
The explosive growth in the number of patents has been driven by the government-led focus on innovation.  For published patent applications, there has been an average growth in number of 25.2% for the last five years to reach 1.27 million in 2017.  Utility models have grown rather less at 8.2% per year and the number of patents granted over the same time period has risen 22.9% per year to just over 420,000 in 2017.
Source: Derwent Innovation
In terms of who is seeking protection in China, the large majority of patent applications are Chinese in origin with the percentage of Chinese priority filings rising steadily from 80.5% in 2013 to 89.0% in 2017. That trend is even more pronounced with Chinese priority utility model filings. These are holding steady at between 98.9% and 99.4% over the same five-year period.
However, external entities are more successful than domestic ones when it comes to obtaining granted patent rights, with a significantly higher proportion of grants to applications.  Although Chinese priority filings still form the majority of granted patents at 76.8% in 2017, the US, Japan and Germany figure significantly at 7.0%, 6,6% and 2.1% of priority filed granted Chinese patents respectively in 2017.
Source: Derwent Innovation
China's technology landscape
Areas of strongest relative growth in Chinese patent applications over the last five years are mainly in the biochemical field including alkaloids, plant extracts, general industrial fermentation processes, herbal compositions, and polysaccharides.  This innovation originates largely from the academic sector headed by the Universities of Jiangnan and Guanxi. 
This contrasts with patents granted during 2013-2017 where the main areas of strongest relative growth are in the high-tech fields of applications of electro-inorganic materials, data processing systems, image storage and processing, and batteries & thermoelectric elements.  Protection of innovation in these fields is led by a diverse mix of domestic and external organisations including the State Grid Corporation of China, Huawei, Samsung and Qualcomm.
But innovation in China is not restricted just to "traditional" technologies.  China is also at the cutting edge of new technologies such as blockchain and artificial intelligence according to a recent report in IAM.  Comparison of US and CN patent applications published in the field of AI shows that after a relatively slow start, China is indeed racing away from the US over the last couple of years.

Source: Derwent Innovation
Chinese companies taking to the global stage
It is well-established that large Chinese telecoms companies like Huawei and ZTE are reaching out globally to protect and commercialise their innovation on the world stage.  In addition to being top filers at the PCT in recent years, the proportion of these organisations' portfolios filed outside China continues to grow year on year.  What is perhaps more interesting is the breadth and depth of Chinese companies now beginning to look to markets beyond domestic shores to expand their businesses going forwards.
Of the Chinese Top 100 Innovators named in this report, 39 firms have 10% or more of their patent portfolios filed internationally in addition to China.  That compares to just 20 firms in 2016 when the Chinese Top 100 Innovators report was first published.
Chinese innovation leaders
The future course for China is inextricably linked with the innovation of its enterprises. Companies that invest in R&D, protect their inventions through patents (locally and globally) and are recognised by others as having founding technology are those who are paving the way for the future. The aim of the 2018 Top 100 Chinese Innovators report is to identify and celebrate those innovators and to help understand what differentiates these organisations from the rest.