China's patent validity roulette - the first detailed numbers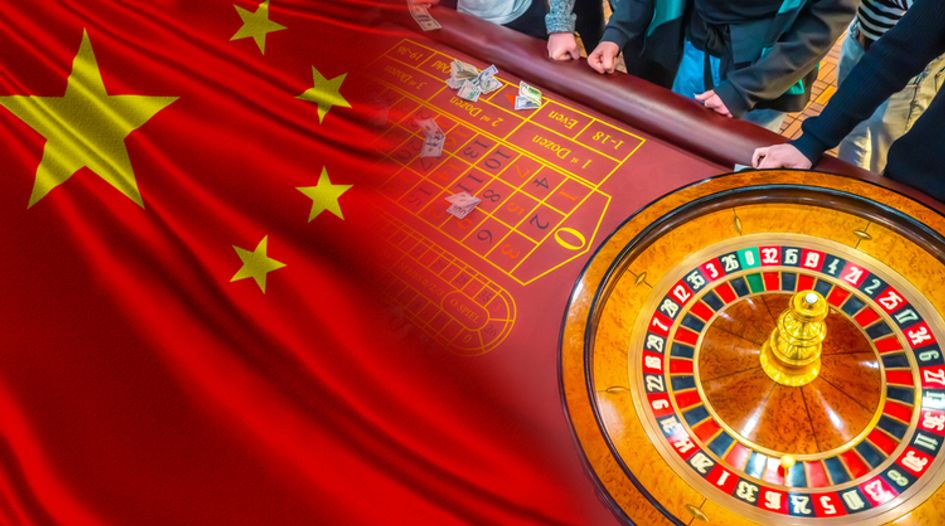 IAM has teamed up with Incopat to analyse 40 years' worth of data around invalidity hearings at the  Chinese IP office
Validity is king in patent disputes around the world and China is no exception to this. Yet there is little publicly available data on post-issuance proceedings from the China National IP Administration (CNIPA). While the patent office publishes all of its individual decisions, it does not typically publish aggregate statistics that would give a broad overview of what is happening and to whom. That means that until now, owners of Chinese patents have had to either crunch the numbers themselves or rely on rules of thumb.
Such clarity is even more urgent because this critical stage in a Chinese patent dispute basically comes down to a coin flip. "We've been advising clients that invalidation is the most critical stage," reports He Jing of Anjie Law Firm. Yet based on his long experience of trying cases, he estimates that around 50% of patent challenges result in a full or partial invalidation.
Some patent professionals speculate that CNIPA's decision not to publish statistics on the Re-examination and Invalidation Department of the Patent Office (renamed last year from the pithier Patent Re-examination Board) might be simply because there is no clear messaging about China's goals for patent validity. "Chinese courts love to publish statistics on how many cases they close to show how proactive they are," one Chinese lawyer observes. "But when it comes to invalidations, CNIPA may be unable to come up with a consistent story about what the numbers show."
To address this gap in the public understanding of China's IP system, IAM asked Beijing-based service provider Incopat to run some of the numbers using its database of CNIPA invalidity decisions. The company has more than 95,000 validity-related documents in its library, including invalidation decisions and oral hearing notices stretching back to 1981. The cases, unless otherwise specified, span all three types of Chinese patent rights: invention patents, utility models and designs. Although not necessarily a full 1:1 picture of CNIPA's activity history in this area, this exclusive insight provides the most comprehensive look yet at Chinese patent validity.
Statistics measured by number of cases can involve multiple challenges to the same patent; as this article will show, the prospect of multiple challenges is a major strategic consideration for patent owners. Some other figures – like those showing the most frequently challenged International Patent Classification (IPC) classes and patent owners – are measured based on the number of unique patents, not the total number of cases.
Validity rates
Looking at the validity decisions for all three types of Chinese patent, the 'coin flip' rule of thumb is not far off. As Figure 1 shows, the rate of full invalidation has fluctuated between 46% and 53% over the past 10 years – currently sitting at the low end of that range.
Figure 1. Invalidation results (all patent types)
During the same period, the percentage of cases where a patent was left fully intact ranged from 35% in 2013-2014 to last year's decade-high mark of 42%.
In the early 2000s, and in the years prior, mixed decisions were fairly rare; more recently, they consistently account for between 10% and 15% of all results. The same trend is evident in Figure 2, which shows results for invention patent disputes only.
Figure 2. Invalidation results (inventions patents only)
Full invalidation becomes markedly less common when we look at the results from invention patent cases only, while rulings of partial validity have accounted for up to 24% of results in some years. For invention patents, the coin flip chance is between a fully validated patent and a negative or mixed decision.
Predictability
In aggregate, the statistics on CNIPA validity decisions are sufficiently stable to give patent owners and challengers a fairly clear idea of what to expect. But in individual cases, practitioners report that there is still a degree of unpredictability when it comes to how examiners will rule.
In a detailed invalidation strategy guide written for IAM earlier this year, David Huang of Lexfield Law Offices reported that "there is much more uncertainty on the validity side" compared with infringement trials and that "the regulations governing validity are far vaguer and more susceptible to arbitrary discretion" than the rules governing civil litigation.
A local practitioner, who asked to remain anonymous, agrees that the courts are more transparent and that there are grey areas in the validity rules in which practitioners lack guidance – although he notes that there are blind spots when it comes to litigation as well.
Expanding on his comments in the previous article, Huang maintains that Chinese courts have been very deferential to the Patent Office.
For starters, that means a low rate of invalidation reversals in the Beijing IP Court, which hears appeals from CNIPA (13% of invalidated patents were reinstated by the Beijing court in its first two years). Huang warns that the resurrection of a patent on appeal will generally happen only when the court finds an "obvious error" in CNIPA's factual findings.
This "lack of input from the courts", Huang argues, is the "number one reason for relative vagueness" at the Patent Office, also noting that while the courts have issued numerous judicial interpretations on patent infringement matters, similar documents related to validity have been stalled in draft form for years.
He agrees that "very subtle turf fights" between the Patent Office and the IP courts are an "open secret" that can create some unhealthy dynamics in the Chinese patent system.
The Chinese courts have worked for years to increase predictability by developing a pseudo-precedent system whereby courts publish guiding cases, to which later litigants can refer. CNIPA has taken similar steps, publishing a book of its own case law last year and highlighting its top 10 invalidity cases each year.
Huang reports that his experience of using these resources to support validity arguments has been mixed, with some examiners more receptive than others. "We don't know whether those cases are very weighty and have real guidance to examiners," he admits, making it questionable how much they will do to increase predictability.
Among foreign companies there is some wariness about the Patent Office, which is seen as potentially more susceptible to external influence than the IP courts. This year, CNIPA selected as one of its top 10 validity cases a decision in which a patent owned by NPE PanOptis was upheld in the face of a challenge by Huawei. The other selected cases involving foreign patentees (Nichia and Takeda Pharmaceutical) also resulted in a valid patent. Data on invalidity rates by nationality would be an interesting angle for future investigation.
Gu insists that "communication with the examining team is very important" and offers a way to mitigate some of the uncertainty. In past cases, she says that her team has been invited to the CNIPA offices to further explain their arguments – meetings that they have recently been conducting via Zoom.
In Gu's view, the key to success is a top team and intensive research. One key difference to the United States is that in China, "you can use prior use evidence like a smartphone" to make your case, rather than strictly publications.
But overall, most of the uncertainty around validity in China is much like that in other key IP jurisdictions. "There is nothing new under the sun, and that holds true in the patent field," Wang points out. "You can always find some combination of prior art that looks similar to the invention."
This is an extract from a longer article to be published in issue 100 of IAM, due out next week.