'Business and IP activities must change' – Panasonic IP director speaks out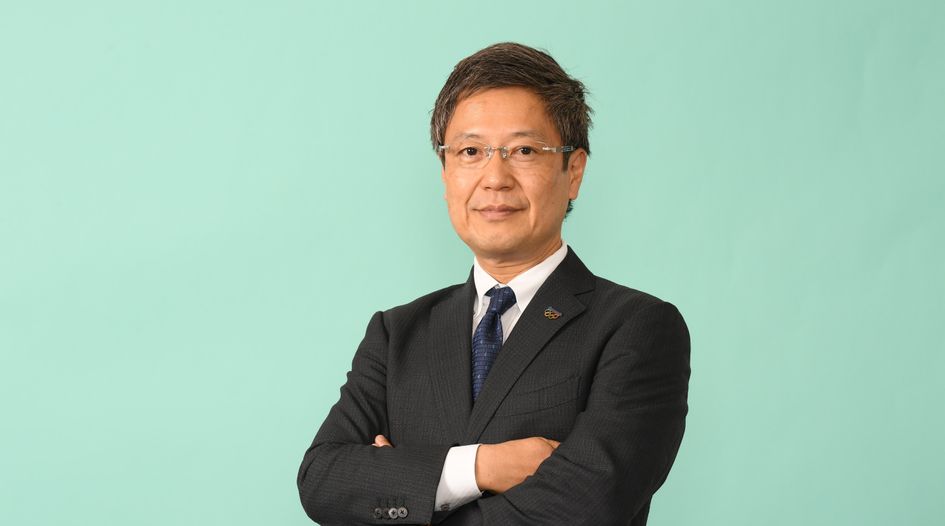 Founded in 1918, Panasonic started life as a lightbulb socket manufacturer in Japan and grew to offer products and solutions across multiple industries, including consumer, automotive and energy. This, and a proactive approach to IP strategy, has helped the company keep pace with a changing business environment.
These days, the IP ecosystem requires IP assets to be actively utilised, notes Yoshiaki Tokuda, Director of the IP department at Panasonic. "Conventional business and IP frameworks and ideas are no longer applicable. Business and IP activities must change."
Panasonic is utilising its IP assets for cooperation, co-creation and open innovation. "IP is an asset not only for monetisation. We are expanding the use of IP from exclusive rights to IP as assets and information," says Tokuda, adding that the company has already channelled IP through start-ups in Singapore and the United States that target social issues. For instance, Panasonic is sharing its sensor technology with startups working on solutions for food loss. It is also enabling companies working on medical solutions to access its technology for beauty products.
For this kind of collaboration with start-ups to be successful, information sharing needs to be increasingly central to the IP department's activities, Tokuda continues. "We recognised early on that to expand our business, we must communicate with each other and people outside the company."
Panasonic has also introduced an index that contains data about the technology it has developed, which is shared across business units and with the product planning team. "While we provide such information only within Panasonic now, we plan to share the information to external entities that are requesting for our technology and seeking potential collaboration with us as well," Tokuda says.
However, this shift towards a more open patent strategy comes with its own set of challenges, especially since business and engineering departments in Japan are typically very conservative. "A traditional business wants to do everything by themselves. They tend to feel that their technology is number one, and engineers don't want to accept technology from a third party," observes Tokuda.
While Tokuda is proud to declare that his IP department is "very willing" to speak with external parties, it remains an ongoing process to convince the rest of the business. "We do have internal issues to work out, especially challenging the management, providing them with more information (eg, inventor details) and helping them to understand that IP information and IP personnel are very important," he admits.
Fortunately, behaviours in other departments started to change around three years ago, notes Tokuda. "Business units now recognise that information is very important. For instance, our tech engineers want to learn from external stakeholders and provide more details to the IP department. Our team is also sharing additional data with the engineering and marketing departments, on top of communicating with start-ups in the US on open innovation activities to provide them with IP advice and support."
That is the next major role of the IP department that Tokuda envisions. "We want to proactively initiate a variety of activities so that we can utilise IP information and share them with the management team and engineers, as well as connect the company to third parties and support our internal R&D," he says.
"Although some people in the IP team understand that we can use IP and recognise its value to our business and third parties, the rest tend to be too self-reliant. We need to challenge such people, change their behaviour and mindset to become open to changes in IP and business activities. That is our goal now."
Updated to include examples of technology that Panasonic is sharing with startups, and to clarify that Panasonic plans to share information with external entities requesting for its technology.